Found January 31, 2012 on Fox Sports Arizona:
PLAYERS:
Steve Nash
,
Danny Ainge
,
Kevin Johnson
,
Charles Barkley
,
Sam Cassell
,
Michael Finley
,
Robert Horry
,
Jason Kidd
,
Alvin Gentry
,
Grant Hill
,
Marc Gasol
,
Stephon Marbury
TEAMS:
Phoenix Suns
,
Boston Celtics
,
Dallas Mavericks
,
Memphis Grizzlies
,
Houston Rockets
,
Charlotte Hornets
,
Los Angeles Lakers
PHOENIX -- Now that they've managed to lose 13 times in only 20 games, the Phoenix Suns are making an aggressive slide into the team picture of bitter franchise history. The 2003-2004 Suns opened that campaign at 8-12, escorting coach Frank Johnson to within one more loss of the door and assistant Mike D'Antoni into the catbird seat. It also inspired the re-hiring of Steve Nash before the next season began. How's that for a silver lining? By the way, Nash's first Phoenix work tour began as a rookie in 1996, and was low-lighted by an 0-13 beginning that included a mid-stream coaching shift from Cotton Fitzsimmons to Danny Ainge. Kevin Johnson wasn't around for the first few games of that staggered start, but the Suns -- who had parted with Charles Barkley in the off-season -- decided even more was needed after KJ returned. In separate deals with the Dallas Mavericks and Los Angeles Lakers, Phoenix waved bye-bye to five players (Sam Cassell, Michael Finley, A.C. Green, Robert Horry and Joe Kleine) and welcomed six new Suns (Tony Dumas, Loren Meyer, Cedric Ceballos, Rumeal Robinson and some other guy.) The other guy was Jason Kidd, who eventually found his way back to Dallas. But Kidd wasn't in uniform Monday night when the defending-champion Mavericks knocked off the Suns 122-99 in front of 13,132 at U.S. Airways Center. Nash and his thigh bruise didn't participate either, which -- for an offense already grinding down the NBA road -- is an overkill of misery that rivals removing the engine from a car with no tires. Anyway, for good news regarding Suns history, the '96-'97 squad rallied to finish 40-42 and qualify for the playoffs. The co-starring bad news? Well, the Suns don't exactly have the assets required to make enough deals that could lead to a similar uprising (maybe that's more good news for Phoenix followers rooting for a really high draft pick). With contusion interrupting cohesion -- or at least the goal of achieving it -- Nash continues to be the subject of those pesky, rumored deals that would include another change of scenery. But while he continues pledging allegiance to the Suns as long as they want him and the Suns pledging the same thing, basketball observers in this town must feel like hamsters in a wheel. Meanwhile, back on the court, Nash, his teammates and Suns coaches simply are groping for positive consistency on both ends of the floor. After scoring 71 points during last Friday's loss in Portland and 86 in Saturday's home triumph over Memphis, the Suns shot a relatively scalding 48.6 percent from the field in a 48-point first half against the Mavs. Unfortunately, a defense that's been crusty on some occasions this season was riddled for 66 points on 57-percent Dallas marksmanship. "Obviously, we ran into a team that shot the heck out of the ball, and they caught us in rotation because of Dirk," Suns coach Alvin Gentry said in reference to Mr. Nowitzki and his Dallas cronies who combined to finish the evening at 55 percent. "Their shooters shot the ball extremely well tonight." The Suns' defensive game plan was to assist Grant Hill in dealing with Nowitzki through the use of double teams. That's always risky against any NBA team, but Phoenix was hoping the Mavericks -- who checked in as the league's 23rd-best team from 3-point range -- would come out clanking. "You've got to play the odds when when you're playing Dirk," Gentry said. For the record, Dirk scored 10 points and made 4 of his 10 shots. "It's what he opens up for other guys," Gentry said. A different version of that duty usually is supplied for the Suns by Nash, who couldn't rally after taking a Marc Gasol knee to the thigh while defending Mike Conley on the last play of Saturday's victory over the Memphis Grizzlies. "It's not something you can just bounce back from," Gentry said of Nash's thigh bruise. "If anyone can do it, he can." The next scheduled bounce opportunities are Wednesday in New Orleans against the struggling Hornets and Friday's meeting with the red-hot Houston Rockets. The Suns return home Saturday to take on the extremely beatable Charlotte Bobcats. If Nash is able to move and get in a reasonable groove, Phoenix can stay ahead of the pace set by the '03-'04 juggernaut, which didn't record its ninth win until game No. 25. I probably shouldn't mention that the point-guard vacancy Nash filled in the summer of '04 was created by trading Stephon Marbury shortly after the previous-season's debacle began. We wouldn't want NBA watchdogs to get any more ideas.
Original Story:
http://www.foxsportsarizona.com/01/31...
THE BACKYARD
BEST OF MAXIM
RELATED ARTICLES
With the Winter X-Games coming up, Phoenix Suns star Steve Nash has decided to put together a rather epic snowboarding trick for the real snow competition.Okay, Steve isn't really competing but the hilarity is Steve Nash is seen throughout this video:
Phoenix Suns point guard Steve Nash suffered a thigh bruise at the end of Saturday night's win over the Memphis Grizzlies.Nash, who scored 21 points in the Suns' 86-84 victory, collided with Grizzlies center Marc Gasol in the fourth quarter and limped off the floor."It was just frustrating," Nash told reporters. "Another thigh bruise. Hopefully it'll settle down for Monday...
PHOENIX -- While many helpful observers continue offering advice on how the franchise should handle the future of Steve Nash, the Phoenix Suns spent part of Saturday night figuring out how to avoid calamity without him. That premise isn't nearly as compelling as any trade rumor, of course. This was a simple rest-taking adjustment that enabled Nash to supply a little direction...
Steve Nash had a season-high 30 points and 10 assists, and the Phoenix Suns defeated the New Orleans Hornets, 120-103 on Wednesday night.
Point guard Steve Nash's chase for the Suns' all-time assists mark will have to wait another game. He's sitting out with a left thigh injury he suffered Saturday vs. the Grizzlies.
Steve Nash had a season-high 30 points and 10 assists, and the Phoenix Suns defeated the New Orleans Hornets, 120-103 on Wednesday night.
Phoenix Suns guard Steve Nash and forward Grant Hill will not play against the Denver Nuggets on Tuesday. The Nuggets will be without forward Nene. Suns coach Alvin Gentry said he wanted to give his veterans the night off to rest bumps and bruises as the team plays its second of three straight nights. Nash leads the team with 10.5 assists per game and is second in scoring with...
Just when they got Dirk Nowitzki back in the lineup, the Dallas Mavericks learned one of their other veteran starters will likely miss the next few games. Steve Nash, meanwhile, is hoping he's healthy enough to help the Phoenix Suns snap a seven-game skid to the visiting Mavericks and break the franchise's assist record Monday night. Nowitzki started Sunday's home game...
NEW ORLEANS (AP) -- Steve Nash became the Phoenix Suns' all-time leader in assists and set a season-high for points while he was at it. Nash had 30 points and 10 assists, and the Phoenix Suns defeated the New Orleans Hornets, 120-103 on Wednesday night. By increasing his total number of assists with the Suns to 6,522, Nash surpassed Kevin Johnson's mark of 6,518. Marcin...
A second-half turnaround meant a 120-103 Suns victory at New Orleans that defined Steve Nash as the most prolific passer in Suns history.
Although the New Orleans Hornets are coming off the worst January in the franchise's 24-year history, facing a Phoenix Suns team that might be without Steve Nash could help them open February on a positive note. The Hornets try to put a dismal month behind them Wednesday night when they host the Suns. New Orleans (4-17) won two of its three December games - including a split...
NBA News

Delivered to your inbox

You'll also receive Yardbarker's daily Top 10, featuring the best sports stories from around the web. Customize your newsletter to get articles on your favorite sports and teams. And the best part? It's free!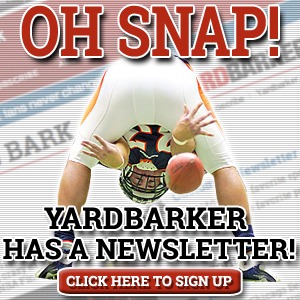 Latest Rumors
The Backyard

Today's Best Stuff

For Bloggers

Join the Yardbarker Network for more promotion, traffic, and money.

Company Info

Help

What is Yardbarker?

Yardbarker is the largest network of sports blogs and pro athlete blogs on the web. This site is the hub of the Yardbarker Network, where our editors and algorithms curate the best sports content from our network and beyond.