Found August 30, 2013 on Fox Sports:
Still living out of a suitcase in a hotel, Sam Hinkie has yet to really settle in Philadelphia. But in four months, he's already become quite comfortable running the 76ers. Hinkie has already made sweeping changes in his short tenure as Philadelphia's president and general manager, hiring coach Brett Brown, trading All-Star point guard Jrue Holiday, hoarding future draft picks, and making moves for low-cost, low-risk players who could blossom in the right system. He's done it all with the simple mission of turning the Sixers into winners. Just not this season. In the NBA, fans like to call down seasons ''tanking,'' though the Sixers prefer to call the 2013-14 season simply the first step in a rebuilding process toward the franchise's first championship since 1983. Whatever it's called, the Sixers are set to steel themselves for the losses ahead as long as it means brighter seasons down the road. Hinkie and Brown won't necessarily be judged on wins and losses, but on player development and learning which players might be worth keeping around past this this lottery-bound season. Take a look at the roster. Tim Ohlbrecht. Tony Wroten. James Anderson. Not exactly James-Wade-Bosh, is it? ''I think sometimes it's about just finding the measuring stick that's different than the one the world puts on you,'' Hinkie said this week. ''It's finding the one in which you're held accountable and how you hold each other accountable; what a good job looks like in a particular situation and how to be better at your job than you were yesterday. I think it's pretty important that you learn how to keep your own scoreboard and how to be focused on what truly matters over the long term.'' For fans keeping their own scoreboard at home, they should get used to the Ls. Hinkie spent the last eight years in Houston and was the executive vice president of basketball operations for the Rockets. A year after he was passed over for the GM job, Hinkie was the top choice this time by owner Joshua Harris to oversee the rebuilding of this beleaguered franchise. His first major move was a stunner: A draft night swap that sent Holiday, Philadelphia's one true asset, to New Orleans for injured Kentucky lottery pick Nerlens Noel. The move took Philadelphia by surprise. Holiday had just signed a contract extension, made his first All-Star team and had been positioned as the face of the franchise. But a closer look at Hinkie's track record in Houston showed that going big on draft night was always part of the plan, and a major reason why the team refused to disclose the names of the prospects they worked out at their practice facility. Why bring in Noel and make it obvious they were interested? In a December 2012 Sports Illustrated article that examined the inner workings of Houston's front office, led by numbers-based GM Daryl Morey, Hinkie seemed to thrive on the draft. ''So he and Hinkie became speed-dialers, calling dozens of teams about every player they considered `interesting.' Every year they tried to trade for almost every lottery pick, and more than once they came close to acquiring the No. 2 selection,'' the story said. This time, Hinkie and the Sixers snared No. 6 ''I'm going to say I'm consistent,'' a laughing Hinkie said. Noel, though, had a March 12 operation to repair a torn anterior cruciate ligament. The 6-foot-10 post player expects to return to the court perhaps by midseason, a long road back likely to involve countless hours of rehabilitation. ''He's still in (Alabama) rehabbing,'' Hinkie said. ''Our trainers are actually going down to check on him in just a few days. So far, so good. I think he'll be back in Philly as the season gets closer.'' Hinkie touched on a series of topics in an interview with The AP: - On the 76ers' interest in extending the contract of former No. 2 overall pick Evan Turner: ''We're focused on sort of getting the season underway and there are not any talks around that right now.'' - On ruling out a potential buyout of free-agent bust Kwame Brown before training camp: ''I think all of our players will be here and hopefully ready to go.'' - On Hinkie or Brett Brown having the final say on roster decisions: ''It's the kind of thing you work at together. It's pretty critical. We'll tap into the thinking of the other before we make a decision. I think all of our decisions will be that way. It's critical for everyone to be on the same page for what we're trying to do with the organization when it comes to things that really matter.'' - On the possibility of rookie forward Arsalan Kazemi playing overseas: ''There's been a lot of conversation about that as of late. I think everyone is thinking that through and trying to figure out what's best. All options are still on the table there. No announcements yet. I suspect in the next several weeks, we'll know.'' - On the Sixers finally tapping the market on overseas players: ''I think we'll be looking for talent in all forms, all markets, everywhere. If you're a good basketball player anywhere in the world, we want to know about it and we want to think hard about whether or not you can fit on the Sixers.''
Original Story:
http://msn.foxsports.com/nba/story/76...
THE BACKYARD
BEST OF MAXIM
RELATED ARTICLES
JUST A THROW-IN
The 76ers acquired Royce White from the Houston Rockets in July, but it looks like they may not have even wanted him.
GIVING BACK
76ers forward Royce White, who has an anxiety disorder, reportedly will open the Royce White Institute of Mental Health in Houston's Bee Busy Wellness Center.
After taking ex-NBA superstar Allen Iverson to court multiple times, Iverson's ex-wife Tawanna has had enough, as she's asking a judge to force Iverson to pay $1.2 million in back child support, RIGHT NOW.After the couple's divorce, Iverson was force to pay $8000 per month in child support for their five kids. However, Iverson hasn't paid anything child support, as...
The Philadelphia 76ers continue to wait on signing first round picks Michael Carter-Williams and Nerlens Noel to rookie contracts. The 76ers have additional cap space by delaying those signings. Noel has a cap hold of $2,643,600, while Carter-Williams' cap hold is $1,834,100.
Royce White has never played a game in the NBA after being drafted by the Houston Rockets in 2012. White suffers from an anxiety disorder which makes flying difficult. In July of 2013, the Rockets traded White and Turkish prospect Furkan Aldemir to the 76′ers receiving "future considerations" and cash AKA nothing to relieve themselves of the former Iowa state big man. Now...
Tweet The Houston Rockets selected Royce White with the 16th overall pick in 2012 NBA Draft. After not playing a single game in his rookie season because of not practicing and being sent to the D-League, White was traded to the Philadelphia 76ers this summer. Even with him no longer being on the Rockets, White […]
The Philadelphia 76ers have hired Chad Iske as an assistant coach on the staff of Brett Brown. Iske has developed a great reputation for player development under George Karl.
Jim Boylen is the newest addition to the San Antonio Spurs coaching staff as he comes over from the Indiana Pacers. His addition to the Spurs staff will be valuable this season especially after losing Mike Budenholzer and Brett Brown.   Boylen is typically known as being a hard-nosed, tough coach who works with big men, but in this great piece by Ken Rodriguez, it talks...
76ers News

Delivered to your inbox

You'll also receive Yardbarker's daily Top 10, featuring the best sports stories from around the web. Customize your newsletter to get articles on your favorite sports and teams. And the best part? It's free!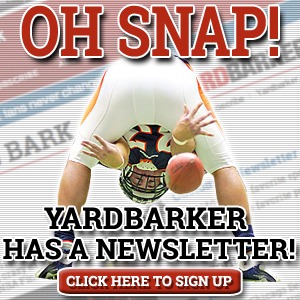 Latest Rumors
The Backyard

Today's Best Stuff

For Bloggers

Join the Yardbarker Network for more promotion, traffic, and money.

Company Info

Help

What is Yardbarker?

Yardbarker is the largest network of sports blogs and pro athlete blogs on the web. This site is the hub of the Yardbarker Network, where our editors and algorithms curate the best sports content from our network and beyond.