Another E3 has come and gone, and it won't be long until the hype from the biggest video game convention in the country fades and gamers around the world enter their interminable wait for their most anticipated games to be released. In order to help ease the pain, however, why not go back and revisit the great (and not-so-great) moments from E3 over the years with us? Trust us, it...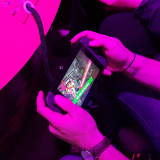 Little by little, the weather is getting warmer, the sun is shining brighter, and the grass is looking greener. For some, that indicates the first whispers of spring breaking through the harsh winter. But for gamers, it represents something bigger: a sign that the release of the Nintendo Switch on March 3 is creeping ever-closer. Nintendo has been touring the country to show off...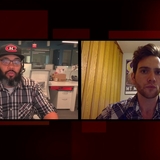 How will sports video games evolve over the next few years? What new or returning features will fans see? What about virtual reality? Sam Greszes and Eddie Maisonet break it down on this episode of Hit Stick.
The choices facing sports gamers this holiday season can be daunting, so Sam Greszes and Eddie Maisonet went ahead and made the choice for them. Which is the best game to buy: FIFA 17, Madden 17, NBA 2K17 or WWE 2K17?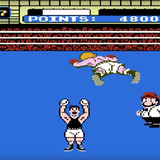 This little $60 box is primed to bring 8-bit sports gaming back. (Photo via Nintendo)Have you preordered your version of the NES Classic Edition yet? If not, you might be out of luck in advance of the console's November 11th launch. It appears to be sold out online and in-store at most retailers, so it's safe to say that there's a demand.For those of you who don't know, the NES Classic...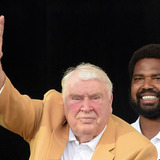 Once upon a time, I played John Madden football mercilessly for hours on the day. In grade school it was a great way to occupy time with friends instead of picking on my little brother, and in college it was a second job of sorts. Hours that should have been spent studying were consumed with playing video games. Mastering Madden led to generating money for my lint-filled pockets...
Every year the refrain is the same. Gamers everywhere deride sports games for being the same every year minus a few gameplay tweaks and roster updates. And though, on the surface, Madden 17 looks a lot like its predecessor, if you peek under the hood, a lot has changed. An All-New Commentary Team In terms of the presentation of the games, it won't take long for Madden fans to notice...
EA Sports have made some changes and some new additions to the Madden 25 franchise mode, which really are just some old additions that are coming back. These may be enough for some players, but there are still some key elements missing according to early reports.
MORE STORIES >>
Video Games News

Delivered to your inbox

You'll also receive Yardbarker's daily Top 10, featuring the best sports stories from around the web. Customize your newsletter to get articles on your favorite sports and teams. And the best part? It's free!