As NBA fans learned during the 2011-12 season, league rules concerning free agency are complicated and sometimes counter-intuitive. The reason the regulations about NBA free agency were so widely discussed during that time, is because the unionized players on one side and the team owners on the other failed to come to terms on a new collective bargaining agreement (CBA) by the time the previous one expired. The CBA outlines a host of rules that stipulate many things including limits on salaries across the different categories of players, as well as rules regarding trading players, releasing them, and signing them as free agents. Players and owners operate under opposing incentives when it comes to setting such rules. As a result, the two sides have to negotiate and come to a compromise that both sides can live with. The league and its owners obviously want the entire league and especially their teams to be profitable, while players want lengthy and rich contracts as well as lots of benefits. To be profitable, the league has to be competitive, which means most teams have to have a shot at athletic and financial success. The owners are incentivized to implement limits on how much wealthy owners can pay players and to set rules to promote ways for weaker teams to improve. A league where the Los Angeles Lakers can pay nearly unlimited sums to all of the world's best players would not be a competitive, profitable, or good league and for betting fans, the basketball odds would be stacked unfairly. In 2011-12, the two sides couldn't agree on many issues. This resulted in the owners of the players, which delayed the season several months and led to an abbreviated season once an agreement was reached. Much of the dispute then was about free agency rules. The current CBA has free agency rules that will be in effect until 2021 (but either side may opt out in 2017.) Types Of Free Agency There are two types of free agents. Unrestricted free agents are players not under contract and may sign with any team. A restricted free agent is a player who can sign an offer sheet with any team, but his previous team is entitled to make a matching offer to retain him. This is done to allow teams the opportunity to hold onto star players. One unintended consequence of this is, that teams who are actually uninterested in a restricted free agent may offer him an expensive contract for the sole purpose of forcing his current team to spend more of its limited money to retain him. Dwight Howard and Chris Paul will be the two most desired free agents this off season.Photo Credit: Bleacherreport.com When Players Become Free Agents When a team drafts a rookie, it may sign him to a contract that pays at least the minimum salary for a rookie and no more than the maximum (just as there are salary minimums and maximums for veterans with certain amounts of experience). If they don't by a certain date, the player becomes a free agent. Players become unrestricted free agents when their contracts end. A player and his current team may extend a contract before it expires. Also, many contracts include for either the player or the team to automatically extend the existing contract for an additional season. If a player doesn't exercise his option or a team doesn't exercise its option, the player becomes a free agent. Restricted free agency only applies to two categories of players. A player selected using a first-round draft pick becomes a restricted free agent after his fourth season, assuming his rookie contract has been extended that long. Otherwise, players in the league for three or fewer seasons become restricted free agents. All other players can only become unrestricted free agents. Implications Of The Salary Cap And Luxury Tax On Free Agency The CBA sets a soft salary cap each year, that is a limit on how much each team may spend on salaries in a given year. It's a soft cap because there are numerous exceptions that allow teams to sign players that will put them over the cap. In fact, nearly every team operates over the salary cap. However, when teams are below the cap, they have cap space, which enables them to sign any free agent without having to use an exception. There are too many exceptions to outline in detail here, but most of them have been implemented, to allow teams to sign players they have drafted or traded for, even if such signings will put them over the cap. Additionally, exceptions have been established to reward teams for staying under the cap or luxury tax level, as well as to enable teams to re-sign their own veteran players even if the signing puts them over the cap. The luxury tax is triggered when a team's payroll is so far above the cap due to exceptions, that the team must pay a certain amount in tax to the league. This money is redistributed to all of the teams that are below the luxury tax level, creating a revenue-sharing system. The luxury tax discourages teams from increasing their payroll to astronomical levels. Releasing Players To Free Agency For the most part, NBA contracts are guaranteed, which means teams must pay players their salaries even if they cut them from their rosters. Salaries of cut players count toward a team's salary cap. During the season, when a player is released, he is on the waiver wire for 48 hours, allowing other teams to pick up his existing contract. If he clears waivers, he then becomes an unrestricted free agent. If another team signs him to a cheaper contract, then his original team is still obligated to pay him the difference and that amount counts toward the original team's salary cap. However, there's also an amnesty clause. Each team may amnesty one player before each season begins, meaning the team is still obligated to pay that player's salary, but it doesn't count toward the salary cap. Once again, if another team signs the amnestied player as a free agent, the original team is obligated to continue to pay the difference. Free Agency Dates Each salary cap year begins on July 1st, meaning various players officially become restricted and unrestricted free agents on this date, but there is a moratorium on signing free agents at this time that ends 10-14 days later. After that, teams can begin making transactions, and, with limitations, may do so throughout the season. However, teams must set playoff rosters before the playoffs begin, and there aren't many eligible players left to sign as free agents anyhow, because players waived after March 1st aren't eligible to participate in the playoffs. By: R. Hoyal- Pass the Pill Contributor The post A Guide To NBA Free Agency appeared first on Pass The Pill - Kings of Hoops.
Original Story:
http://sports-kings.com/passthepill/a...
MORE FROM YARDBARKER
NBA News

Delivered to your inbox

You'll also receive Yardbarker's daily Top 10, featuring the best sports stories from around the web. Customize your newsletter to get articles on your favorite sports and teams. And the best part? It's free!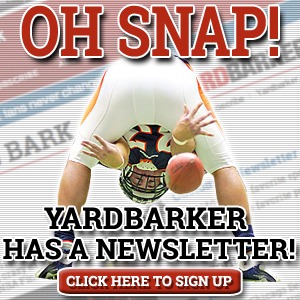 Latest Rumors
Best of Yardbarker

Today's Best Stuff

For Bloggers

Join the Yardbarker Network for more promotion, traffic, and money.

Company Info

Help

What is Yardbarker?

Yardbarker is the largest network of sports blogs and pro athlete blogs on the web. This site is the hub of the Yardbarker Network, where our editors and algorithms curate the best sports content from our network and beyond.