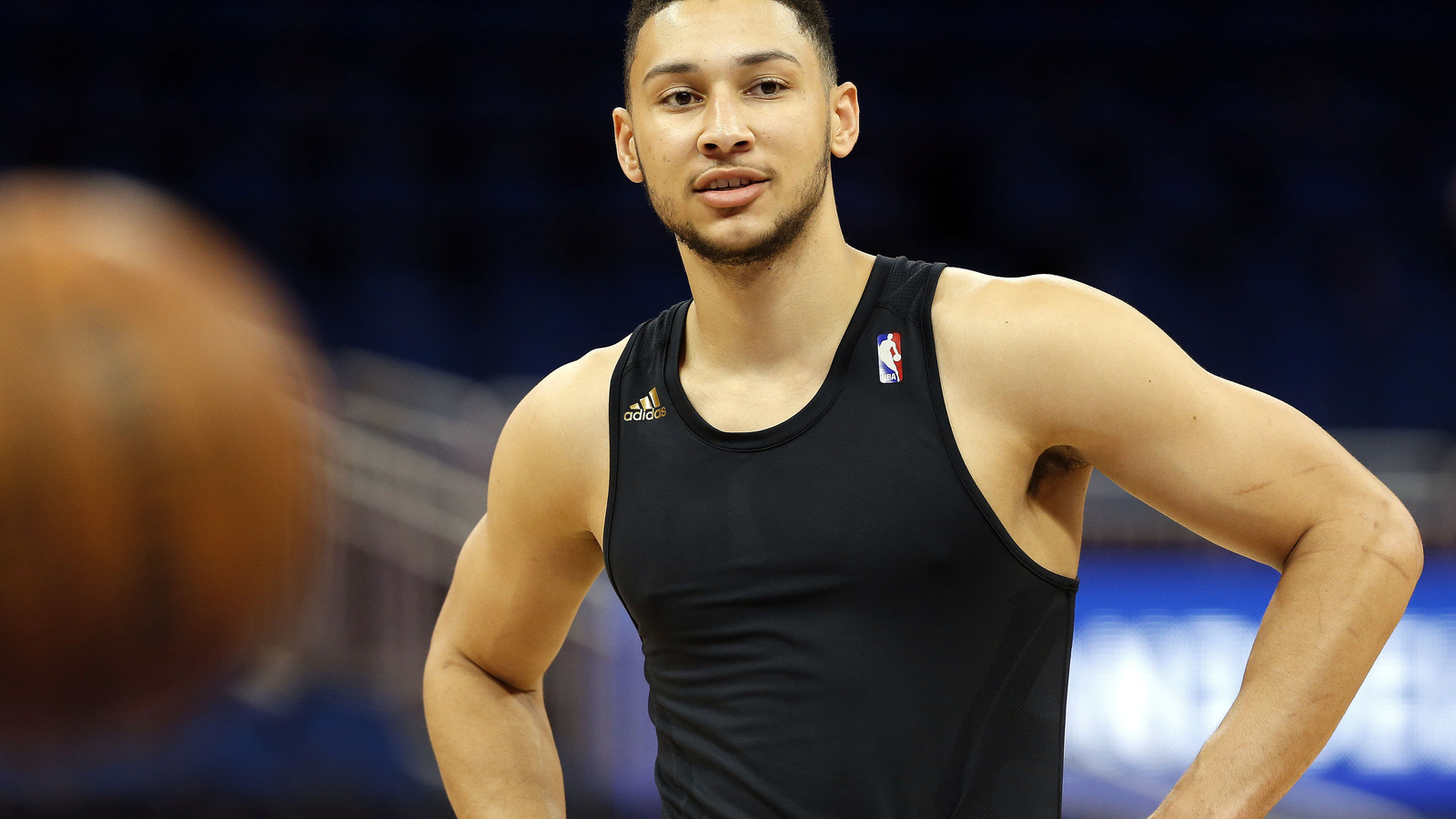 76ers forward Ben Simmons has been cleared for all basketball activities.
Kim Klement-USA TODAY Sports
Philadelphia 76ers rookie Ben Simmons confirmed on Thursday that he has been cleared to take a major step in his recovery from a fractured foot.
Simmons, the No. 1 overall pick in last year's draft, told reporters he is fully healed and ready to get back to basketball activities early next week.
"Tuesday's just getting back into a routine," he said, per Matt Lombardo of NJ.com. "Weights, and everything I'm used to doing. It's a normal workout; shoot. Dribble. Run. Obviously they're not going to put me in a five-on-five right away, it's something I have to build up to. We'll build up to it."
Simmons missed his entire rookie season, but he appears on track to play in the Summer League. The former LSU star would not confirm if that is the plan going forward.
"If I'm ready to play, I'll be ready," Simmons said. "We'll see what happens. I can't play if I'm not ready. I have to see if I'm ready first."
While you can't blame Sixers fans for expecting the worst with Simmons after all they have gone through with Joel Embiid, it sounds like Simmons is in a good spot heading into the offseason. It'll be interesting to see what his primary position is after all the talk we have heard lately, but the optimism is certainly a good sign.
MORE FROM YARDBARKER
76ers News

Delivered to your inbox

You'll also receive Yardbarker's daily Top 10, featuring the best sports stories from around the web. Customize your newsletter to get articles on your favorite sports and teams. And the best part? It's free!