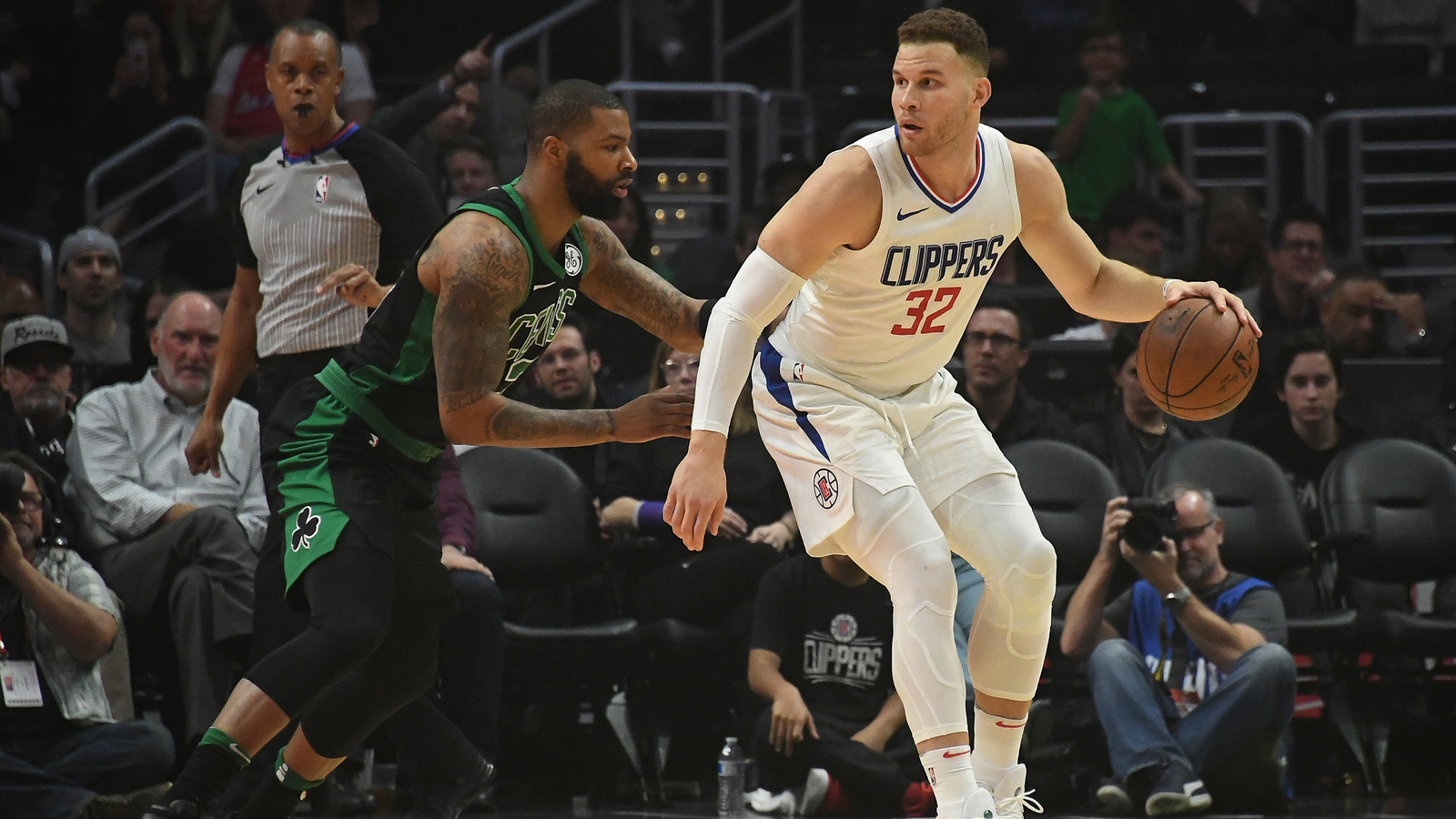 Richard Mackson-USA TODAY Sports
It really is a shame when fans act like they're a part of the action and attempt to inject themselves into games, which is what happened during Friday's Clippers-Grizzlies game at FedExForum.
The incident in question took place when Blake Griffin was attempting to keep a loose ball in play, which he succeeded in doing. Unfortunately, he got tangled up with a fan, which caused him to slip and fall. Griffin then attempted to get up, but was briefly held back by a fan seating courtside, who had grabbed hold of him. It didn't take long for Griffin to break free though, which he did. He also turned around to confront the fan for making physical contact with him afterward, and was clearly upset about the heated altercation.
Griffin looked like he was ready to square up and throw hands with the fan. He clearly didn't expect to be grabbed, which is understandable.
MORE FROM YARDBARKER:
QUIZ: Name the NBA player based on his nickname
From 'Pistol Pete' to 'Magic' to 'The Answer', the NBA has always been the league with the best nicknames. So, with that in mind, how many current NBA players can you name based solely on their nickname in five minutes?
Good luck!
NOTE: Nicknames come from basketball-reference.com.
MORE FROM YARDBARKER
Clippers News

Delivered to your inbox

You'll also receive Yardbarker's daily Top 10, featuring the best sports stories from around the web. Customize your newsletter to get articles on your favorite sports and teams. And the best part? It's free!