Found November 14, 2012 on NorthWest Sports Beat:
Lillard, shooting, save the day The Headline: The Trail Blazers finally find win No. 3 on the back of Damian Lillard, topping the Kings 103-86 Portland Trail Blazers vs. Sacramento Kings When: 10:00 ET, Tuesday, November 13, 2012 Where: Sleep Train Arena (Sacramento) Officials: Dan Crawford, Bennie Adams, Josh Tiven Attendance: 10,153 Love 'em 1. Damian Lillard takes control Lillard brought some much needed energy in this Blazer's win. Portland's star rookie led the team in both scoring (22 points) and assists (9), coming just shy of his second double-double. He also added 4 rebounds. He shot a stellar 7-10 on the night, going 5-6 from beyond the arc and 3-4 from the line. With Portland's lead slipping in the third quarter, Lillard came in and did his thing. He had 8 points in the quarter, going a perfect 2-2 on threes. Needless to say, it was a big night for the rookie. And one Portland desperately needed. 2. Hickson follows up After a career 19 points, 18 rebound, performance against against Atlanta, I was wondering how J.J. Hickson would follow up. Though it wasn't as prolific a start, Portland's big man had another solid double-double. He scored 10 points on 5-10 shooting, with 13 rebounds. My only qualm with Hickson in this one was his defense. Sacramento outscored Portland in the paint 54-28. That's a tough night, especially when you consider the Kings were without DeMarcus Cousins. 3. Matthews with a solid night Putting up a quiet night, Wesley Matthews was solid in this win. The Blazer's guard shot a solid 6-9 from the field, including 2-3 from three and a perfect 4-4 from the line. He finished his night You think the Kings regret not taking Lillard one spot ahead of Portland? (Photo: AP) with 18 points, 4 rebounds with one steal, block and assist a piece. Hate 'em 1. Beat in the paint As mentioned above, Portland was beat under the basket tonight, bad. For a second game in a row, the Blazers were better on the perimeter. The Kings shot 46.8-percent, making it the second game in a row in which Portland held an opponent under 50-percent. But in order to guard against shooting, Portland gave up in other areas. The Kings outscored the Blazers 54-28 in the paint. They did that without star center DeMarcus Cousins (17.3 ppg) who was serving a suspension. It seems Portland just can't get their defense running on all cylinders. 2. Putrid bench Big surprise with this one. Portland's bench stunk. The backups had 19 points tonight, shooting a combined 6-16. Without the bench, Portland's starters would have shot well over 50-percent. The best performance came from backup guard Ronnie Price, who had 8 points, 6 rebounds and a pair of steals in 20 minutes. The worst was probably Luke Babbitt, who had no points and 3 fouls (including a flagrant) in 2 minutes of junk time. For comparisons sake, the Kings' bench had 46 points on 19-39 shooting. 3. Shorthanded Kings It's worth noting that Sacramento was not only missing DeMarcus Cousins, but also start guard (and Husky alum) Isaiah Thomas in this one. Thomas didn't play because of a death in his family. Without those two, the Kings were missing a combined 29.2 ppg and 11.4 rebounds. Seeing how badly Portland was beat in the paint, I shudder at the thought of if Cousins was in this one. He would have had a career night, that's for sure. I've said it once, and I'll say it again: with Portland struggling against these shorthanded teams, what happens when the league is healthy? CLICK HERE CHECK OUT OUR TRAIL BLAZERS BLOG AT THE NWSB!
Original Story:
http://www.nwsportsbeat.com/trailblaz...
THE BACKYARD
BEST OF MAXIM
RELATED ARTICLES
SACRAMENTO -- There's no doubting the skills of Portland Trail Blazers rookie point guard Damian Lillard. As he showed the Sacramento Kings on Tuesday, he is the real deal. Lillard scored 22 points to lead five Blazers in double figures, and Portland ended a four-game losing streak by hammering the Kings 103-86 before a disappointed and sparse crowd of 10,153 at Sleep Train...
SACRAMENTO -- The Portland Trail Blazers ended a four-game losing streak Tuesday night by hammering the Sacramento Kings 103-86 before a disappointed and sparse crowd of 10,153 at Sleep Train Arena. The Trail Blazers (3-5) received balanced scoring from their starters, but they were led by Damian Lillard, who had 22 points. The rookie point guard, an Oakland native, was passed...
Frustrations beginning to boil It's been less than two weeks since the Portland Trail Blazers opened their season with an impressive victory over the Los Angeles Lakers, yet it seems like a lifetime ago that this young roster in Rip City has had anything to celebrate. Matchup: Portland (2-5) @ Sacramento Kings (2-5) Venue: Sleep Train Arena Time: 7:00 PM PT Date: Tuesday, Nov....
Top Blazers Last 7 Days After posting an impressive 2-1 record during the first week of the NBA season, the Portland Trail Blazers came back down to earth a bit in their second week. Squaring off against more top-tier Western Conference talent, the Blazers failed to record a win (0-3), and it's becoming more apparent that the bench is a serious issue with this team. In the three...
The Portland Trail Blazers aren't getting much bench production and their defense has to get better, but they're hard to beat when they're hitting from 3-point range. The Houston Rockets found that out earlier this month. Portland will try to avoid a fourth consecutive home loss Friday night when the Rockets open a three-game western swing. It's still early, but...
Last night against ATL, Aldridge fell and tweaked his wrist. This morning he announced that he woke up in serious pain, we'll keep our ears open for more updates on this.
Back in August, the Sacramento Bee reported on a rumor that the Sacramento Kings were headed to Virginia Beach. Their source even went so far as to say an official deal would be announced between Kings owners Gavin and Joe Maloof, and the city of Virginia Beach. Obviously, that never happened (sources, right?). The blogosphere weighed in, mostly poo-pooing even a remote possibility...
The NBA players' association is continuing its appeal on behalf of Sacramento Kings center DeMarcus Cousins even after he has served his suspension. The league suspended Cousins two games for confronting San Antonio announcer Sean Elliott in a ''hostile manner.'' The exchange followed the Spurs' 97-86 victory in Sacramento on Friday night. The union said...
The NBA Players' Association has filed an appeal of behalf of Sacramento Kings forward DeMarcus Cousins after the league refused to reconsider his two-game suspension. Cousins confronted San Antonio Spurs broadcaster Sean Elliott after a game earlier this season and exchanged words over Elliott's comments about him on the air. Cousins already has served the two-game suspension...
Sacramento Kings center DeMarcus has been denied in his appeal of a two-game suspension, USA Today Sports reported Tuesday night. The Players Association had appealed the suspension on behalf of Cousins. He already served the first game of the suspension Sunday during the Kings' 103-90 loss to the Los Angeles Lakers at Staples Center. He also was expected to miss Tuesday...
While the Sacramento Kings are the worst-shooting team in the NBA, only one team is allowing opponents to shoot better than the Portland Trail Blazers. These teams are both 2-5 and looking for answers on opposite ends of the court as they meet Tuesday night at Sleep Train Arena. Sacramento is shooting 40.1 percent from the field overall and shot 40.0 percent in Sunday's 103...
The Sacramento Kings and Atlanta Hawks each struggled to overcome a short-handed rotation in their most recent games. While it's unknown if the Hawks will have a pair of players available, the Kings are expected to have DeMarcus Cousins back in the lineup for Friday night's matchup in Sacramento. Cousins was suspended for two games after he confronted San Antonio television...
NBA News

Delivered to your inbox

You'll also receive Yardbarker's daily Top 10, featuring the best sports stories from around the web. Customize your newsletter to get articles on your favorite sports and teams. And the best part? It's free!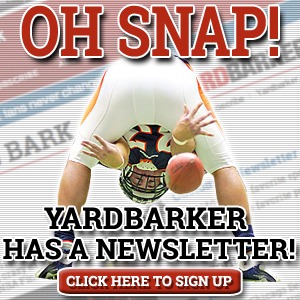 Latest Rumors
Best of Yardbarker

Today's Best Stuff

For Bloggers

Join the Yardbarker Network for more promotion, traffic, and money.

Company Info

Help

What is Yardbarker?

Yardbarker is the largest network of sports blogs and pro athlete blogs on the web. This site is the hub of the Yardbarker Network, where our editors and algorithms curate the best sports content from our network and beyond.