Found November 19, 2012 on NorthWest Sports Beat:
Shooters come alive for Portland The Headline: L.A. puts up a double-double, and Portland uses a rain of shots to sink the Rose-less Bulls 102-94. Chicago Bulls vs. Portland Trail Blazers When: 9:00 ET, Sunday, November 18, 2012 Where: Rose Garden (Portland) Officials: Rodney Mott, Pat Fraher, Kevin Cutler Attendance: 20,242 Love 'em 1. Great outside shooting Once again, Blazer shooting looked really good in this one (as it has throughout the entire three-game win streak). Four of the Blazers five starters shot over 50 percent, and the team as a whole shot 49.4 percent. Nicholas Batum and Wesley Matthews had 21 points a piece, while shooting a combined 15-28. Damian Lillard also had a strong game, shooting 7-13 for 16 points. 2. LaMarcus Aldridge Facing off with a very tough Chicago Bulls interior, L.A. had a very good game. The big guy finished with his third double-double of the season (first in six games) with 18 points and 13 rebounds. He's now averaging 22 points and 8 rebounds per game during the win streak. After shooting 50 percent for the first time this season against Houston, it was a little disappointing to see L.A. not do it again. L.A. finishes this game with 18 points and 13 rebounds, his third double-double of the season. (Photo: Don Ryan / AP) Still, 6-14 isn't too bad, and this was an overall great game for Aldridge. 3. Bench showing some life For once, the bench wasn't a liability! Portland's backups had a combined 16 points and 8 rebounds between five different players. Only one player had a negative point differential when on the court (Meyers Leonard at -4). The biggest contributor was Ronnie Price, who finished his night with 4-8 shooting for 10 points with 5 assists and a steal. Portland had a net +18 points when he was on the court, highest of any of their players. Also impressive was Will Barton, who had 2 points and 3 rebounds (2 offensive) in just nine minutes. Hate 'em 1. Fouls still issue for bench Despite their improved play, fouls were still a major issue for the bench. Portland had 17 total personal fouls in the game, and the bench totaled 11 of those. The biggest culprit was Leonard, who had four despite just nine minutes of play. Jared Jeffries also had four, but that was at least spread out through 22 minutes of play. Chicago shot 88.9 percent on their free throws, only missing two of their 18. With Portland only winning by 8 points, this game was a lot closer than it needed to be. 2. Ball control still an issue While Portland's offense has been faster and more dynamic, protecting the ball remains a big issue for the Blazers. Portland's 14.8 assist ratio is 27th in the NBA, and their 13.7 turnover ratio has them tied for 11th. The team had 16 total turnovers in the game, compared to just 15 assists. Batum was a big culprit, serving up the ball four times on the night. The bench was surprisingly solid in this aspect, coughing up the ball just three times. CLICK HERE CHECK OUT OUR TRAIL BLAZERS BLOG AT THE NWSB!
Original Story:
http://www.nwsportsbeat.com/trailblaz...
THE BACKYARD
BEST OF MAXIM
RELATED ARTICLES
Top Blazers Last 7 Days Last week I wrote of a depth problem with this year's Portland Trail Blazers squad, and how a solution needed to be discovered if they were to stay competitive. Well, a solution is starting to reveal itself, and it's not by way of a trade, or any current player stepping up. No, the solution is increased minutes/workload for the current starters; a solution...
If voting for the NBA's Rookie of the Year award took place right now, it would be sort of weird since it is only three weeks into the season. But, heck, since All-Star voting has started already, no award discussion is really off limits. Anyway, if voting for the top rookie happened today, there is a good chance Portland Trail Blazers point guard Damian Lillard would beat out...
An untethered Nicolas Batum, as opponents are learning, is dangerous.  During 4 seasons playing for former Portland Trail Blazers Coach Nate McMillan, Batum made steady progress.  Joining the Blazers as a 19-year-old, Batum increased his scoring from 5.4 ppg his rookie season to 13.9 ppg during the 2011-2012 season.  As Batum's game matured, Nate McMillan's utilization of...
Back on track? The Portland Trail Blazers have won three straight contests, as its young roster is beginning to find success in a lighter part of the schedule. Matchup: Portland (5-5) @ Phoenix Suns (4-7) Venue: US Airways Center Time: 6:00 PM PT Date: Wednesday, Nov. 21, 2012 A game against the 4-7 Phoenix Suns could be just what the team needs to keep their streak going. Game Notes...
Losing Derrick Rose for at least half the season is a huge blow to the Chicago Bulls' title chances, but do not tell that to Joakim Noah and Luol Deng, who have had their best seasons to date. Scoring at a career high clip, grabbing his usual double-digit rebounds, while playing great defense, with great energy and hustle and improved shot blocking, Noah is playing amazing basketball...
PORTLAND, Ore. -- Wesley Matthews, Nicolas Batum and LaMarcus Aldridge are the veterans, the guys who are supposed to do the yeoman work for the Portland Trail Blazers. That's precisely what happened Sunday night as the Trail Blazers held off every Chicago challenge in a 102-94 victory over the Bulls at the Rose Garden. Matthews and Batum each scored 21 points, and Aldridge...
The Chicago Bulls had two days off in LA before being beat by 21 points on Saturday bu the LA Clippers. So what do you do with time on your hands in LA? Hit up Hollywood hotspots of course! Bulls forward Taj Gibson was spotted exiting Bloc late Thursday night/early Friday morning, TWISTED and TMZ [...]
Wesley Matthews and Nicolas Batum scored 21 points apiece and the Portland Trail Blazers beat the Chicago Bulls 102-94 on Sunday night for their first-three-game winning streak since opening last season with a trio of victories. LaMarcus Aldridge added 18 points and 13 rebounds as all of Portland's starters were in double figures. After trailing by as many as 15 in the third...
Three straight wins have the Portland Trail Blazers feeling they're headed in the right direction. Three consecutive losses have the Phoenix Suns about to change theirs. Portland looks to continue its rejuvenation on offense against arguably the league's worst defensive team Wednesday night with a visit to Phoenix, which could test a new-look lineup. A victory would give...
The Portland Trail Blazers were going through some shaky times the last time they were preparing to face the Chicago Bulls. New coach Terry Stotts seems to have a solid foundation in place now with rookie Damian Lillard playing alongside LaMarcus Aldridge, Nicolas Batum and Wesley Matthews. Portland goes for its first three-game winning streak since the start of last season on...
NBA News

Delivered to your inbox

You'll also receive Yardbarker's daily Top 10, featuring the best sports stories from around the web. Customize your newsletter to get articles on your favorite sports and teams. And the best part? It's free!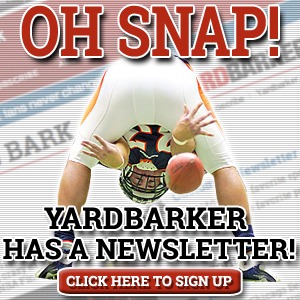 Latest Rumors
Best of Yardbarker

Today's Best Stuff

For Bloggers

Join the Yardbarker Network for more promotion, traffic, and money.

Company Info

Help

What is Yardbarker?

Yardbarker is the largest network of sports blogs and pro athlete blogs on the web. This site is the hub of the Yardbarker Network, where our editors and algorithms curate the best sports content from our network and beyond.