Found April 04, 2013 on Diehardsport:
Brandon Knight is having himself a rough second half-stretch. He got crossed by Kyrie Irving at the Risings Stars game and absolutely posterized by DeAndre Jordan in the beginning of March. Knight missed a crucial uncontested layup down three points against the Celtics on Wednesday. Although his Pistons aren't at the bottom of the NBA standings (they lost by five to Boston), plays like these that won't help team's cause.
Original Story:
http://www.diehardsport.com/2013/04/0...
THE BACKYARD
BEST OF MAXIM
RELATED ARTICLES
HEARD FOOTSTEPS?
Poor Brandon Knight. When he's not playing the role of punching bag in other players' highlight reels, the equally cruel blooper reel is just waiting to swoop in. Thanks to two posters — one of the ankle-breaking variety, one of the Lob City variety — which have garnered countless millions of YouTube views, the Detroit Pistons guard was already having a nightmarish sophomore...
Detroit Pistons guard Brandon Knight has been straight up owning the lowlight reels this year. When the 2012-2013 NBA season comes to a close, the 21-year-old could very well see himself as a repeat offender on lists of the most humiliating plays of the season. As you can see, Knight had himself a wide open layup late in the fourth quarter of his team's loss to the Boston Celtics...
No, Brandon Knight, this is not your year. After being the face on the receiving end of the most epic dunk of the NBA season, thanks to DeAndre Jordan, then blowing an uncontested layup this week in a game, Knight now finds himself the butt of a funny Brittney Griner Instagram photo. After the world this week debated if Griner could play in the NBA after Dallas Mavericks owner...
This play by Brandon Knight of the epitomizes the Detroit Pistons. This is a team that has jumped out ahead in some many games, only to falter in the end. Just as Knight did here off this steal against the Celtics. Way ahead, and then… Trey Burke or Victor Oladipo can't come soon enough H/T LBS
Tweet Detroit Pistons guard Brandon Knight has had it rough over the last month or so. Remember in the rookie-sophomore game Kyrie Irving did this to him? Or when DeAndre Jordan immortalized Knight with this dunk? To top it off, Knight suffered a severely sprained ankle the very next game. Tough break, kid. Wednesday evening, [...]
Back on Wednesday night, Detroit Pistons guard Brandon Knight (who hasn't had the greatest of months) appeared to have an easy breakaway lay-up against the Boston Celtics in the fourth quarter.The bucket would have cut Boston's lead to only one but Brandon somehow lost control of the ball on the way up and caused him to miss it with no one even close to him:(Courtesy of Larry Brown Sports)
With six games remaining in the 2012-2013 regular season, Detroit fans will be watching their fourth straight NBA playoffs without their Metro Detroit Pistons. This season will mark the first time that the Pistons have missed the playoffs for four consecutive years since the 1980-1981 season (Detroit actually missed the playoffs six consecutive years during that span as they didn't...
It's always sad for me to see fans rooting for a loss in order to tank for a better draft choice.  I've never quite been able to get to the point where I want my team to lose, for any reason.   I can understand other fans not liking Tommy's Celtics homerism, but to wish harm on him is pretty classless.  The guy has 10 rings as both player and coach and has forgotten...
There's been a lot of talk over the past week as to whether Baylor's Brittney Griner could make it in the NBA. Dallas Mavericks owner Mark Cuban even went so far as to say if she were on the board he'd draft her or at the very least extend a summer camp invite to her. Brittney even responded on Twitter saying, "Let's do it." Some believe because of her slight frame, standing...
There were two teams that the Celtics just couldn't beat before last night: New Orleans and Detroit. Luckily, the Celtics managed to get a much needed win against their supposed-to-be-tanking opponents last night, and the Pistons fans who had already had their fair share of disappointments added another one to the list... or did they? Well, frankly, it looks like they didn'...
Greg Monroe has been a beast vs Boston. Normally one might think that a visit from a team with a 25-50 record would be exactly what the Celtics need to help themselves get back on track.  But not the Pistons. The last time Boston beat Detroit was December 30th, 2011.  Not only that, but the games haven't even been close.  In four losses the C's have fallen by an average...
The Celtics returned home to take on the Detroit Pistons Wednesday night at the TD Garden. With a win tonight and a 76er loss on the road the Celtics would clinch a playoff spot. The team did just that but they sure don't make things easy on themselves. Led by a huge night from Jeff Green, who finished with 34 points, the Celtics snuck by Detroit 98-93. The Pistons really...
Pistons News

Delivered to your inbox

You'll also receive Yardbarker's daily Top 10, featuring the best sports stories from around the web. Customize your newsletter to get articles on your favorite sports and teams. And the best part? It's free!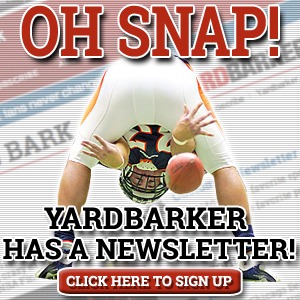 Latest Rumors
Best of Yardbarker

Today's Best Stuff

For Bloggers

Join the Yardbarker Network for more promotion, traffic, and money.

Company Info

Help

What is Yardbarker?

Yardbarker is the largest network of sports blogs and pro athlete blogs on the web. This site is the hub of the Yardbarker Network, where our editors and algorithms curate the best sports content from our network and beyond.