Found December 30, 2012 on isportsweb.com:
The sudden dismissal of Avery Johnson by Brooklyn Nets owner Mikhail Prokhorov leaves much more questions than answers. PJ Carlesimo has taken over as the interim, bit there is no reason to believe a coach with a less than stellar NBA coaching resume will take the reigns of arguably the 3rd best roster in the Eastern Conference. Phil Jackson is the top target for the Nets' head coaching job. Right away, rumblings that Phil Jackson would be the next coach began. After all, he is the most decorated coach available, with 11 NBA titles between the Bulls and Lakers. And Jackson has expressed interest in having a vodka with Prokhorov, calling the Russian billionaire an "interesting young man." However, Todd Musberger, the agent for the Zen Master coach, said Jackson has "no interest" in the head coaching position. Still, if Jackson really is intrigued by Prokhorov, then there remains a possibility the two could talk basketball, and the Nets are in position to give Jackson everything he demands, which the Lakers were both unable and unwilling to do when they settled on Mike D'Antoni. So how realistic are the Brooklyn Nets' chances of getting Phil Jackson? Probably slim to none. But there are still glimmers of hope that maybe, just maybe, Phil Jackson could land in Brooklyn. Why Phil Jackson will coach in Brooklyn: Brooklyn is located in one of the biggest cities in the world, and by far the biggest market in the NBA. Phil Jackson has what it takes to win, and the glamour of coaching in the city he played in – Jackson was both a Knick and Net during his playing career - won't phase him in the least. The Nets also have a talented roster. Brook Lopez is arguably the best center in the East now that Howard has moved West, and the Nets have a strong backcourt in Deron Williams and Joe Johnson, even if they have gotten off to relatively slow starts. Reggie Evans is a great rebounder, something Jackson had with Dennis Rodman in Chicago, and the Nets bench is pretty deep, with talent such as CJ Watson, MarShon Brooks, and the newly rejuvenated Andray Blatche. Finally, this team is built to win. Prokhorov has made it clear he will send as much money as necessary to put a winning product on the court, and the winning attitude expressed by everyone in the organization, including the hunger to win, makes Jackson the perfect fit. Plus, Deron Williams won't dare complain about the Zen Master, because Jackson wouldn't put up with it. For all the positives though, there are reasons that make Brooklyn unattractive to Phil Jackson. Why Phil Jackson won't coach in Brooklyn: The roster for the Brooklyn Nets, as constituted, will make the triangle offense difficult to run. The roster as composed is more suited for an up-tempo style, and the triangle, especially implemented midseason, will take a few months for the players to catch on to. By then, the season may be a lost cause. Also, Phil Jackson is notorious for coaching the best player in the game, or at the very least, a superstar. While the Nets have a few players that are household names, none really stand out as superstars. Would Phil Jackson want to come into that environment? He has made it clear he does not want to be part of a rebuilding project, and while the Nets skipped the rebuilding phase and went straight for the throat, there are still some growing pains that will need to occur. Will Jackson have the patience for that, especially without a superstar to run his offense through? Also, with his age and health issues, would Phil Jackson consider a return to coaching? He has nothing left to prove, and he won't garner a long-term contract from the Nets, making him possibly just a quick fix to a long-term issue for the Nets. Finally, there is the issue of Jackson's agent saying he is not interested. I have no reason to believe Jackson would take the Brooklyn job. I don't think it will happen, which means we turn our attention to other possible coaching candidates. Jeff Van Gundy would also be a good opton. Other candidates: Jeff Van Gundy has expressed an interest, saying he'd definitely be willing to talk to Prokhorov and Nets GM Billy King, but that he would be unwilling to come on midseason. Stan Van Gundy has said no to the job since there is an off chance that the Nets could still acquire Dwight Howard next season. Larry Brown, the current SMU coach, might be nterested, since he has a relationship with King from their time at the Sixers. Other candidates include Rockets' assistant Kelvin Sampson, former Lakers coach Mike Brown, Brooklyn native Mike Dunleavy – who called the possibility of coaching in Brooklyn a "dream," Flip Saunders, Nate McMillan, and finally, keeping PJ Carlesimo as head coach. Personally, I would love to see Jeff Van Gundy take the reigns, if Phil Jackson doesn't. He knows how to coach in New York, and he brings an unbridled passion to the game. He also has a winning pedigree. What I don't want to see is keeping Carlesimo. Even though Prokhorov has said that he is the man for now, Carlesimo is running in large part the same system as Avery Johnson. He also has not been known to win a lot. And in a city or borough that is dying to see winning results, then there needs to be a winning coach to take the helm. Phil Jackson fits the bill. Let's see if he takes the job.
Original Story:
http://feedproxy.google.com/~r/isport...
THE BACKYARD
BEST OF MAXIM
RELATED ARTICLES
Billy King says he has "not contacted anybody" about becoming the permanent replacement for recently fired head coach Avery Johnson. While King didn't want to put a timetable on anything, he did suggest that Carlesimo could conceivably finish out the season, calling it "a great opportunity" for Johnson's former assistant, who has several years of NBA head coaching experience...
The Brooklyn Nets have requested waivers on small forward Josh Childress, the team announced tonight after its 103-100 victory over the Cleveland Cavaliers. Childress appeared in 14 games for the Nets, averaging 1.0 points and 1.1 rebounds in 7.1 minutes per game. Childress was on a non-guaranteed deal with Brooklyn that would have become guaranteed on January 10th. Waiving Childress...
Brooklyn Nets general manager Billy King told ESPN New York radio on Sunday that interim coach P.J. Carlesimo is the coach for now and that the team is not actively looking for a permanent replacement for fired coach Avery Johnson. Phil Jackson and Jeff Van Gundy have been rumored candidates but King said he has "not contacted anybody," that the team "supports&quot...
NEW YORK (AP) -- Brook Lopez scored a season-high 35 points and grabbed 11 rebounds, and the Brooklyn Nets improved to 2-0 under interim coach P.J. Carlesimo by beating the Cleveland Cavaliers 103-100 on Saturday night. Lopez followed his 26-point, 11-rebound performance in a victory Friday over Charlotte by shooting 13 of 20 from the field, making a number of timely baskets in...
Mikhail Prokhorov addressed the Nets' coaching situation.
No player likes to be taken off the court, but Deron Williams had to be wishing interim coach P.J. Carlesimo would take him out of his misery in the third quarter on Monday. Williams, who has stunningly devolved into the most average $17 million point guard the NBA has ever seen, clunked and stumbled his way to another forgettable performance in a loss to the Spurs. All memories...
While no deal is imminent, as formal discussions have yet to take place, the Brooklyn Nets have targeted former Chicago Bulls and Los Angeles Lakers coach Phil Jackson as their ideal replacement for the recently fired Avery Johnson, reports Howard Beck of The New York Times.No deal is imminent, no formal discussions have taken place, and it is not even clear that Jackson wants the...
The Brooklyn Nets ended 2012 a few hours earlier than most. Tony Parker had 20 points and the San Antonio Spurs held the Nets to only five points in the third quarter en route to a 104-73 win Monday night. MarShon Brooks had a season-high 16 points to lead Brooklyn (16-15), which suffered its first loss under interim head coach P.J. Carlesimo. Joe Johnson added 12 points and Brook...
This happened a lot. The Cavs nearly stole this one. Well, they nearly forced overtime. Cleveland dug themselves a decent sized hole, forcing themselves to play catch-up for the bulk of the night, but they had a shot. With a player like Kyrie Irving, you always have a shot. It wasn't Irving's best game; Kyrie finished with 13 points on just 5-16 shooting and was 1-6 from behind...
Nets News

Delivered to your inbox

You'll also receive Yardbarker's daily Top 10, featuring the best sports stories from around the web. Customize your newsletter to get articles on your favorite sports and teams. And the best part? It's free!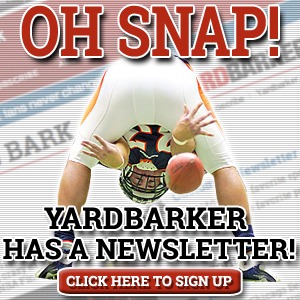 Latest Rumors
Best of Yardbarker

Today's Best Stuff

For Bloggers

Join the Yardbarker Network for more promotion, traffic, and money.

Company Info

Help

What is Yardbarker?

Yardbarker is the largest network of sports blogs and pro athlete blogs on the web. This site is the hub of the Yardbarker Network, where our editors and algorithms curate the best sports content from our network and beyond.