Found February 21, 2013 on Fox Sports Wisconsin:
MILWAUKEE -- The Milwaukee Bucks had Brooklyn on the ropes for the second straight night. But as they did just 24 hours earlier, the Bucks let a chance at beating a team ahead of them in the standings slip through their fingers. Up 15 points in the third quarter, Milwaukee just stopped scoring. The Nets took full-advantage and came away with a 97-94 victory after Monta Ellis missed all three free throws with 2.4 seconds left. Losses to the Nets in back-to-back nights dropped the Bucks to under .500 for the first time since Dec. 5. Milwaukee's win over Philadelphia last Wednesday is its only one in its last eight games and the Bucks are now just 10-11 under Jim Boylan. "We should have won both of these games and we let them get away," Ellis said. "It's tough right now. We have a few days to really sit back and think about what we've got to do if we are going to make the playoffs." Energy is usually the deciding factor in back-to-back games, especially after the Bucks and Nets went to overtime Tuesday night. Early on, the Bucks had it. Other than turning the ball over a bit too much, Milwaukee played a nearly flawless first half. The Bucks shot 61.8 percent, limited Brooklyn to just 32.6 percent and led 54-42. The lead grew to 15 early in the third quarter and held strong at 75-63 with 1:23 remaining in the quarter.Suddenly the tide flipped. Brooklyn became the team with all of the energy and the Bucks looked flat and couldn't score. After Ekpe Udoh's jumper with 1:41 left in the third, Milwaukee went 6:45 without a field goal and went 2-for-18 from the end of the third quarter into the fourth quarter. "Those are two tough ones to drop to a good team," Bucks forward Mike Dunleavy said. "We just can't seem to get on the right side of winning right now, over the last two to three weeks. We just have to hang in there and stick with it, hopefully we will come around." For the second straight night, Brooklyn's bench took it to Milwaukee's reserves. Bench points were 91-39 in favor of the Nets in the two games. "We were just hanging on by our fingernails in the first half," Nets coach P.J. Carlesimo said. "The bench came in and gave us a great lift, got us back in the game. Clearly, in the second half, all of the C.J. (Watson) and Andray (Blatche) they were unbelievable." When the Bucks were hitting their stride, the second unit was one of the league's most productive. Now, Boylan has a hard time taking his starters out of the game. "I'd like to see our bench get back to performing at a high level," Dunleavy said. "It's really dropped off. I think there's a lot of things involved with it, but that's neither here nor there." The Bucks did mount a furious rally, turning an 11-point deficit with 1:50 to play into trailing by just three with 3.4 seconds left. Nets guard Deron Williams fouled Ellis on a 3-pointer with just 2.4 left on the clock, but Ellis couldn't make the first two and missed the third on purpose. Milwaukee made just 18 of its 31 free throws, missing 10 in the second half alone. "It was just something that happened," Ellis said of missing the free throws. "I've been playing basketball my whole life, some go in and some don't. You move on." Joe Johnson provided the heroics for the Nets on Tuesday night, sending the game into overtime with a long 3-pointer at the end of regulation before eventually winning it with a buzzer beater. The Bucks couldn't follow suit on their home court. Though both teams chasing the Bucks lost Wednesday, Milwaukee failed to move within striking distance and win the season series from Brooklyn. The Nets are now six games ahead of the Bucks in the standings, and their two wins this week led to a split of the season series at 2-2. The theme of finding consistent energy for all 48 minutes of a game continues to haunt the Bucks. For three quarters Wednesday, Milwaukee looked the part, yet again. But the lull of energy and effort came again and a good team pounced. Tuesday that lull came early, Wednesday it came late. Both cost the Bucks two valuable wins. "Each individual guy has to look inside and see how bad does he really want it," Boylan said. "We have a bunch of guys who want it, but you have to want it every night. You have to want it when you are out there and you are feeling a little tired from the night before. "We played the same team. They played the same minutes we played. We can't make any excuse that we were fatigued. A lot of that is your mental approach. Are you going to let the fatigue eat you up or are you going to play through it?" While the Bucks now have two days to rest and recover from the grueling start to the post-All-Star part of their schedule, they also have time to stew in the frustration of the last two days. And with the trade deadline looming at 2 p.m. local time Thursday, Milwaukee's roster could look different when it takes the court Saturday against Atlanta. "It's very frustrating," Sanders said. "It's going to sit with me awhile. Until we play our next game, I'm going to be thinking about it." Follow Andrew Gruman on Twitter.
Original Story:
http://www.foxsportswisconsin.com/02/...
THE BACKYARD
BEST OF MAXIM
RELATED ARTICLES
Milwaukee Bucks guard Monta Ellis is expected to decline his $11 million player option for the 2014 season and become a free agent this summer, according to Gary Washburn of The Boston Globe.Fellow Bucks guard Brandon Jennings is also set to become a restricted free agent this offseason. Washburn reports that the Golden State Warriors elected to part ways with Ellis, as the team...
Josh Smith reportedly would like to play with both Monta Ellis and Brandon Jennings.
DOING IT OUR WAY
In a amusing little video from the marketing wizards at the NBA, Milwaukee Bucks stars and presumed best buddies Brandon Jennings and Monta Ellis have been likened to the two most famous residents of Milwaukee, fictional or perhaps even otherwise, save for maybe Jeffrey Dahmer (but why would I go there, for crying out loud?): Laverne De Fazio & Shirley Feeney. For all of you...
The Milwaukee Bucks have the assets to make a major trade. The Bucks have a lot of assets -- Monta Ellis, Brandon Jennings, Ersan Ilyasova and a ridiculous number of expiring contracts -- to get a deal done. One of those assets, Ellis, has piqued the curiosity of the Atlanta Hawks, who are more and more likely to move star forward Josh Smith.  ESPN's Marc Stein reported...
Milwaukee and Atlanta are "seriously" discussing a deal that would send Josh Smith and Devin Harris to the Bucks and Monta Ellis and Ekpe Udoh, among other players, to the Hawks, according to Yahoo Sports' Adrian Wojnarowski. One of those other players may be Beno Udrih. ESPN's Marc Stein reported that a trade sending the backup point guard to the Dallas Mavericks...
The closer the calendar gets to Thursday's NBA trade deadline, the more rumors get thrown against the wall, with only a fraction of them actually sticking. Everything heard this time of year must be taken with heavy skepticism, but those plugged in around the league can usually pinpoint the teams making the most phone calls. This year, three teams have been listed by many as...
Brandon Jennings wants out, but he's a restricted free agent next summer. So he's got less room to move, as opposed to Monta Ellis. Ellis may very well leave $11 mil on the table in order to become a free agent next season. This is huge, and best believe Ellis can be a legitimate contributor to a true contender next season. The Bucks are on the verge of losing their anchors.
Good thing the NBA waited until a day after the trade deadline to release this new Laverne & Shirley themed BIG commercial featuring the Bucks starting backcourt of Brandon Jennings and Monta Ellis – both of whom were tossed around in trade scenarios. It's a fun commercial, definitely worth a watch:
Monta Ellis and Ekpe Udoh are amongst the players discussed that would go the Hawks for Josh Smith and Devin Harris.
The Milwaukee Bucks are thinking big -- if rumors are to be believed. With Thursday's 3 p.m. trade deadline quickly approaching, Milwaukee's future is coming to a pretty quick head. Both Brandon Jennings and Monta Ellis will be free agents this summer and it is largely expected that only one will remain with Milwaukee heading to the future. Considering that Jennings is...
With the trade deadline rapidly approaching, Pass the Pill will be keeping you up to date with the latest NBA trade deadline rumors. This post will be updated regularly, so keep checking back to see the hottest buzz. Updated: Tuesday February 19, 3:55 PM Two of the hottest names that have been thrown around in recent weeks, Monta Ellis and Josh Smith, may actually be involved in...
The Bucks would only trade for J.J. Redick if they can find a deal involving Monta Ellis.
NBA News

Delivered to your inbox

You'll also receive Yardbarker's daily Top 10, featuring the best sports stories from around the web. Customize your newsletter to get articles on your favorite sports and teams. And the best part? It's free!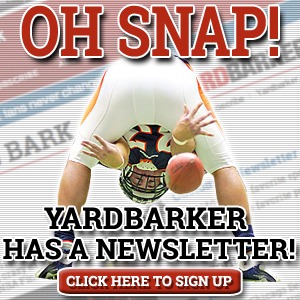 Latest Rumors
The Backyard

Today's Best Stuff

For Bloggers

Join the Yardbarker Network for more promotion, traffic, and money.

Company Info

Help

What is Yardbarker?

Yardbarker is the largest network of sports blogs and pro athlete blogs on the web. This site is the hub of the Yardbarker Network, where our editors and algorithms curate the best sports content from our network and beyond.