Found February 09, 2013 on The Other Paper:
Carmelo Anthony's wife Lala reportedly tastes like Honey Nut Cheerios according to Kevin Garnett but one flaky fan in Minnesota sounds like he is just plain nuts. Anthony was confronted by a trash-talking Timberwolves fan — while entering the Target Center Friday night — who harassed the Knicks star about Garnett. The obsessed man taunted Anthony about  his Celtics rival and followed Anthony into the Knicks' locker room, according to The New York Post. Where are James Dolan and his audio recording devices when you really need them? The fan reportedly snuck by security when the Knicks players filed into the arena.  He yelled at Anthony, "KG, KG. You don't know who Kevin Garnett is?" A startled Anthony shouted back, "Why are you following me? Why are you following me?" before slipping into the locker room. The Fruit Loopy fan was immediately kicked out of the building by the arena and Knicks security but was not arrested. Garnett — who played 12 seasons in Minnesota — and Anthony engaged in a widely publicized trash talking incident at Madison Square Garden last month in which KG reportedly made the flavorful comment about Anthony's wife.  The two players had to separated after Anthony waited for Garnett outside the arena after the game. Anthony ended up shredding the T'wolves for 36 point in the Knicks 100-94 win.
Original Story:
http://ihatelupica.blogspot.com/2013/...
THE BACKYARD
BEST OF MAXIM
RELATED ARTICLES
Carmelo Anthony had 36 points and nine rebounds, scoring 12 points down the stretch to rally the New York Knicks to a 100-94 victory over the Minnesota Timberwolves on Friday night. Anthony topped 30 points for the 17th time this season for the Knicks, who trailed by 11 with seven minutes to play. But Anthony did all of his fourth-quarter damage in those final minutes, hitting a...
Post Game Recap Final Score: Clippers: 102  Knicks: 88 It was a long afternoon at the Garden for Knicks fans as the Clippers came into MSG and took it to the Knicks for the better part of the afternoon.  All of the Knicks struggles from throughout the season came out at once today, making it almost unbearable to watch at times.  The Knicks also got another scare in the injury...
Kevin Garnett scored his 25,000th career point in the second quarter last night (you may have heard), so immediately we knew two things.Reporters were going to be interested in what he had to say post-game andHe was going to be a great interview because, you know, KG.Sure enough, both things were true. Here's the video of KG's post-game interviews after blowing out the Lakers...
Boston Celtic veterans Kevin Garnett and Paul Pierce have had their names come up in trade rumors throughout the season. However, general manager Danny Ainge doesn't expect either player to be traded, reports Chris Forsberg of ESPN Boston."Yeah, I think that's by far the most likely thing. Sure," he said when asked whether he was comfortable saying the two stars...
Wizards John Wall's return to the court has been understated this season, probably because the Wizards season overall has been uneventful. But during Knicks vs. Wizards on Wednesday night, John Wall showed why he's a player you can't afford to sleep on. Checkout this play where he blocks Carmelo Anthony from behind and goes coast to coast hits a spin on Jason Kidd for the lay...
Tonight, in a game that saw the Boston Celtics blow out their rival Los Angeles Lakers and Kevin Garnett reach 25,000 career points, Fab Melo also earned his first NBA basket. Melo had a somewhat humorous comment when it came to KG's milestone: Fab Melo to KG after Garnett reached 25K points: "I told him, 'I have 24,998 to go.' Hopefully I'll get there.&quot...
Following a big 116-95 win over the Lakers in which he became the 16th player in NBA history to eclipse 25,000 career points, Kevin Garnett sounded  off on the recent trade rumors swirling around him – being brutally honest as usual. The Six-year Celtic made it clear that he's dedicated to his team, "I don't know what y'all sources or whoever's making up these bullsh...
BOSTON — When Kevin Garnett is in a really good mood, he has a tendency to make cooking analogies. Hey, we all have our things. Since Rajon Rondo went down with a torn anterior cruciate ligament in his right knee, Garnett has been one of the most vocal Celtics in talking about every players' need to step up in one area or another to take on the many roles Rondo fulfilled all...
  After the ACL tear of point guard Rajon Rondo, many stuck a fork into the Boston Celtics season. With aging stars up and down the roster, many assumed the Celtics should start trying to trade some assets for young pieces and the future. Forward Kevin Garnett has found himself in the midst of numerous [...]
Kevin Garnett future Hall of Famer? I think most would agree he deserves a spot. Thursday night in a blowout against the Lakers, KG scored his 25,000th  point. KG becomes the first player  in NBA history to amass 25,000 points, 10,000 rebounds, 5,000 assists, 1,500 blocks and steals.   video & photo via NBA  
I do not want to highlight one player in tonight's win, as this was truly one of the Celtics best team efforts of the year.  In direct opposition to what I just said, the only player I do want to highlight is Kevin Garnett, who got his 25,000th point tonight with a fade-away jumper.  His response? Thanking all the people who helped him get there and finished with a "it's...
Tip: 8PM     Court: TD Garden     Watch it: TNT    Hear it: WEEI Referees:  Monty McCutchen, Nick Buchert and Ed Malloy Spread: Even Boston Celtics Tickets The Matchup Record: 25-23 Record: 23-26 At home: 17-9 On road: 8-16 Streak: Won 5 Streak: Won 3 Leaders Leaders Buckets: Pierce (18.5 ppg) Buckets: Kobe Bryant (27.6 ppg) Boards: Garnett (7.4 rpg) Boards...
NBA News

Delivered to your inbox

You'll also receive Yardbarker's daily Top 10, featuring the best sports stories from around the web. Customize your newsletter to get articles on your favorite sports and teams. And the best part? It's free!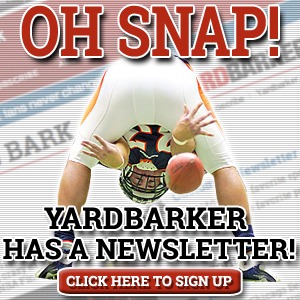 Latest Rumors
Best of Yardbarker

Today's Best Stuff

For Bloggers

Join the Yardbarker Network for more promotion, traffic, and money.

Company Info

Help

What is Yardbarker?

Yardbarker is the largest network of sports blogs and pro athlete blogs on the web. This site is the hub of the Yardbarker Network, where our editors and algorithms curate the best sports content from our network and beyond.