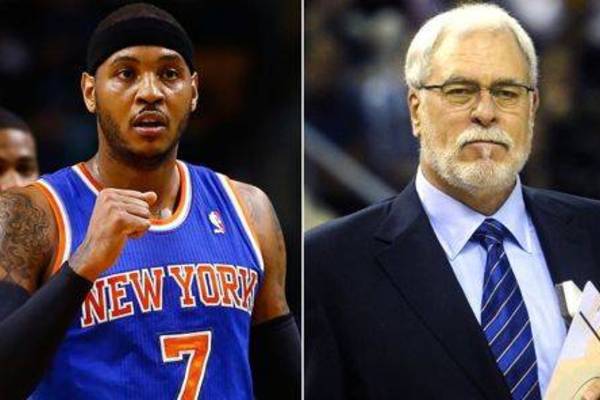 Carmelo Anthony has heard the criticism by his new team president regarding his penchant for holding on to the ball to long. Two years ago during an appearance on HBO's Real Sports, Phil Jackson ripped Anthony for forcing the ball movement to stop once the ball touches his hands. "Carmelo has to be a better passer," Jackson said. "And the ball can't stop every time it hits his hands. They need to have someone come in that can kind of blend that group together." Friday, Anthony told the New York Post that at the time, "Jackson was just another guy with an opinion." "Maybe at that time, I was shooting the ball a little bit too much," Anthony said. "I really don't know what to say or how to respond to those comments. In the past I've heard Phil said some things about me. But I don't take it personal. I don't take it no way. At that point, he was just another guy who had an opinion." Now with Jackson having agreed to become the teams top executive, Anthony says that Jackson'
Read the rest of this story...
MORE FROM YARDBARKER

Knicks News

Delivered to your inbox

You'll also receive Yardbarker's daily Top 10, featuring the best sports stories from around the web. Customize your newsletter to get articles on your favorite sports and teams. And the best part? It's free!