Found April 03, 2013 on Fox Sports Ohio:
CLEVELAND -- With time running out on another lost season and another embarrassing defeat behind them, the Cavaliers have to ask themselves some serious questions. Namely, how badly do they want to keep this thing together? How long do they want to play for coach Byron Scott? How much suffering are they willing to endure themselves? And how little do they care about the fans, the people who pay their hefty salaries to give them an opportunity to do what they love? Following their shameful effort in Wednesdays 113-95 loss to the visiting Brooklyn Nets, these questions are not unfair. The only reason the Cavs didnt lose by 50 is because the Nets showed some mercy and quit playing, too. The Cavs, on the other hand, never really started. Its true that the Cavs were again without starting shooting guard Dion Waiters and, of course, starting center Anderson Varejao. But Varejao hasnt played since Dec. 18 -- and the Cavs went 7-5 in February without him. Now, theyve just quit. Theyll deny that, but we know what were seeing out there. And its the opposite of energy, effort, sharing the ball and buckling down on defense. Its the opposite of wanting to win. The Cavs (22-52) arent purposely throwing games. But they sure look like they cant be bothered with what it takes to avoid such an outcome. This isnt something that can be fixed with a couple of first-round draft picks, either. So quit all that nonsense about the Cavs getting another Ping Pong ball in the hopper or the Lakers making the playoffs. Quit all that nonsense about signing a fancy free agent. No one worth the stinky sneakers on their feet would want to come to this situation -- not players, not coaches, not fans. Scott, on the other hand, wants to be here. He wants a chance to see this thing through. The Cavs started this so-called process with the idea that Scott would be the man in charge when it gets turned around. Well, heres a newsflash: Nothing gets turned around via utter loafing. Nothing gets easier when it comes grown-up life. Perhaps more than anything, the young Cavs need to realize that. Nowadays, playing hard seems to be a skill, Scott said. There was a time when that was just assumed. You made it to the NBA because you worked harder than guys with similar ability, right? Right. In order to actually win games in the NBA, you need to keep that mentality. Even thats sometimes not enough. Sometimes, youre too young. Sometimes, youre too injured. Sometimes, the other guy is just better. And the Nets (43-31) are better than the Cavs. But theyre not 212 points better. The Cavs just made it feel that way. Change of heart, and more So, where do the Cavs go from here? You cant pin it all on Scott, thats for darn sure. You cant pin it all on the players, either. This is an organization-wide collapse, a nightmare thats resulted in 10 straight losses and the need for another offseason of wondering who actually fits. Thats three straight years of no progress. You can spin it however you want -- but its troubling. It needs to end, and it needs to end right here, right now. The Cavs need a season in which the key guys play through pain, in which they listen to their coach, in which they play hard for entire games, in which they make a major run at the playoffs. They need that all to happen next season, too. As for the remaining seven games this year, the Cavs can show theyre willing to do the little (and big) things it takes to get themselves where they say theyre going. They can get behind their coach, get behind their teammates, get behind the idea that theyre ready to be grown-ups. They can accept the idea that no matter how much talent they think they have, nothing about grown-up life is easy. Without that realization, without the all-out and sometimes-difficult effort it requires, it wont matter that Kyrie Irvings on the team. It wont matter that Tristan Thompson is making strides. It wont matter if they get another top-five draft pick. It will just be more of the same, and this group will be remembered as nothing more than a bunch of guys who were flat-out unwilling to be the best they can be. They dont need to wait until next season to make that decision. In fact, they cant afford to wait another minute. Twitter: @SamAmicoFSO
Original Story:
http://www.foxsportsohio.com/nba/clev...
THE BACKYARD
BEST OF MAXIM
RELATED ARTICLES
As part of an asinine "recovery plan," superior Cleveland Cavaliers point guard Kyrie Irving will not compete in consecutive games for the rest of the 2012-2013 campaign. The 21-year-old Irving, averaging 23.2 points, 5.7 assists and 3.7 rebounds over 50 contests, has been plagued with a bummed knee and sprained left shoulder for the better part of a month. Irving, a 6-foot-3...
The Cavaliers have lost 10 straight games and Byron Scott's future has come into question because of a 62-160 record over three seasons.
Last week in The Diff, I brought you inside the numbers of the Sweet 16. With no more March and no more college basketball for Ohio sports fans, it's time to move back to the pros. Although the current excitement surrounds the Tribe's Opening Day win, I'm back for Cavs talk today. During the Cleveland Cavaliers' ongoing season-high eight-game losing streak, much of the media...
Byron Scott was handed a mess three years ago by the Cavaliers. He hasn't been able to clean it up. With his third season as Cleveland's coach draining to its final days, Scott's future with the club is under question. The Cavs lost their 10th straight game on Wednesday night, an embarrassing 113-95 loss to the New Jersey Nets, who were missing two starters but still...
The locker room had the aura of a funeral home. Suited men stood at the entry way, greeting—watching. Silence echoed off of the maple, those impacted by the loss slowly shuffled about with their heads hanging and faces oozing disappointment. Some sat, some leaned; others came and went without saying a word. Laid to rest was the last 48 minutes of basketball, the Cleveland Cavaliers...
BOSTON — The vultures are circling Byron Scott. The third-year coach of the Cleveland Cavaliers was at TD Garden on Friday, preparing to lead his injury-ravaged, last-place team against the Celtics. A day earlier, he had been asked to address his job status, and while he declined to defend his body of work, a quick glance at his win-loss record with the Cavs  made it easy to understand...
After resting in the Cavs' last game because of a previous shoulder injury, New Jersey native Kyrie Irving should be at nearly 100 percent this evening in Cleveland vs the Nets When: 7:00 PM; Wednesday, April 3rd, 2013   Where: Quicken Loans Arena; Cleveland, OH   TV: WWOR (Channel 9 for most New Yorkers)   ...
INDEPENDENCE, Ohio (AP) — Byron Scott was handed a mess three years ago by the Cavaliers. He hasn't been able to clean it up., http://juicedsportsblog.com/sports-news/news/scotts-future-with-cavs-in-question-yahoo-sports
  It was like watching a Browns game.  There were expectations.  Kyrie Irving's return in a matchup of premier point guards, Byron Scott coaching against his former Eastern Conference Champion team, a chance for some revenge on Brook Lopez.  Former Cavs head coach Mike Fratello on the sidelines calling the game for the Nets YES network, probably fresh off a visit to his...
NBA News

Delivered to your inbox

You'll also receive Yardbarker's daily Top 10, featuring the best sports stories from around the web. Customize your newsletter to get articles on your favorite sports and teams. And the best part? It's free!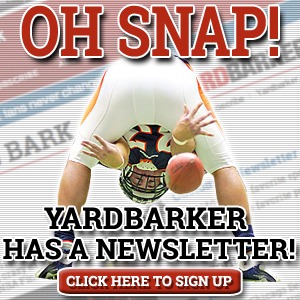 Latest Rumors
The Backyard

Today's Best Stuff

For Bloggers

Join the Yardbarker Network for more promotion, traffic, and money.

Company Info

Help

What is Yardbarker?

Yardbarker is the largest network of sports blogs and pro athlete blogs on the web. This site is the hub of the Yardbarker Network, where our editors and algorithms curate the best sports content from our network and beyond.