Found July 13, 2013 on Fox Sports North:
MINNEAPOLIS -- The sharp and savvy swing man, returning to a Target Center near you. He hates being late. He keeps that California sun-bleached hair tidy. He speaks well, shoots well, and is coming back as part of the Timberwolves' revamped roster. It wasn't a given that Chase Budinger would emerge from unrestricted free agency without requiring a new-home search somewhere else. But Minnesota wanted him, he wanted Minnesota, and the sides reached an agreement early in the process -- the second full day of negotiations, to be exact. "I obviously wanted to come back to Minnesota and play for coach (Rick) Adelman," Budinger said during a conference call with media Saturday morning. "Being able to choose that was a blessing. I was able to relax after that. Even if it meant turning down a more lucrative contract for more than the three-year, 16 million one he signed Friday. Several teams showed up on Budinger's San Diego doorstep when free agency began late July 1, and one enticed him with a deal that forced the Timberwolves to up theirs. It still wasn't quite as much, but history won out over prosperity in the race for Chase. "If anybody knows the type of guy I am, I'm kind of a cheap type of guy," Budinger said, "so giving up money is always tough. But I knew coming back to Minnesota was going to be the right choice and the best opportunity for me as a player." The 6-foot-7, 218-pound small forward still received a significant bump in pay from his rookie contract -- try 942,000 up to about 5.3 million. But the Timberwolves weren't hesitant to pay that cost to retain him, president of basketball operations Flip Saunders said. "We thought we were really close," Saunders said, "and then another team jumped in there, and so we had to do a little more to get it done. But (Budinger) was important, the way we looked at it, I know people always look at how guys are overpaid or underpaid, well everybody in our league is overpaid." Budinger approached enthusiastically his first period of basketball courtship since being recruited to Arizona. There was a level of enjoyment in surveying his options and learning how to haggle with help from his agent, Kevin Bradbury of BDA Sports Management. For a team struggling like Minnesota has the past decade, the promise of adding pieces that recreate its complexion can be a favorable bargaining chip. And the Timberwolves certainly made good on that pledge, acquiring former Rockets teammate Kevin Martin in a sign-and-trade, adding free-agent small forward Corey Brewer from Denver and balancing out the roster by dealing Luke Ridnour to the Bucks. But Budinger was only interested in their commitment level to one player. He looks back at Chase in the mirror every morning. "I knew they were gonna be somewhat aggressive with a lot of trades and go out and get people," Budinger said. "What I liked that I heard the whole time was one of their priorities was to get me back. It was a good feeling to know that with the team, the coaches and the staff, their priority was to get me back even though they were trying to do so many trades." His relationship with Adelman and the veteran coach's offensive system were huge components, too. Budinger spent his first two seasons in the league benefiting from Adelman's tutelage, then was reunited with him via a pre-draft trade last summer. He jumped out to the best start of his career before going down six games in with a left-knee meniscus tear that required surgery. By the time Budinger was able to return late in the 2012-13 campaign, injuries to several of his teammates, horrid 3-point shooting and a general lack of depth had derailed his chances of experiencing playoff basketball for the first time. "It was extremely tough," said Budinger, who is a career 35.8-percent 3-point shooter with a 9.4 points-per-game average. "I definitely thought last year was gonna be my breakout year. I do have a little animosity towards that year." He returned and played the final 17 games of the season. The knee wasn't fully healthy then, and he's still in the latter stages of rehabbing it this summer. But it's almost back to normal. "I can jump and dunk again," Budinger said. "I'm very happy about that." A source of equal excitement is his incumbent team's prospects for the upcoming season. Provided they can re-sign restricted free agent center Nikola Pekovic, talk of terminating the league's longest current postseason streak can commence. As long as the Timberwolves don't suffer the same fate as Budinger and the majority of his comrades did last season. "When we're healthy, we're extremely, extremely good," said Budinger, who appears slotted to start on the wing opposite Martin this season. "We should be a playoff team. We're gonna be an exciting team to watch, for sure." After inking his deal, Budinger returned Friday to his home in San Diego. He'll continue working out there, then head to Tuscon for some gym time at the University of Arizona. Convincing teammate Derrick Williams, also a former Wildcat, to join him there is high on the priority list, Budinger said. "If you guys want to get him to try to come with me, that'd be good, too," Budinger joked with reporters. "Sometime's, he's kind of stubborn." He's back, folks. Follow Phil Ervin on Twitter
Original Story:
http://www.foxsportsnorth.com/nba/min...
THE BACKYARD
BEST OF MAXIM
RELATED ARTICLES
MINNNEAPOLIS -- It's merely a formality, but Chase Budinger surely can rest a bit easier tonight. After celebrating his agreement to stay with the Minnesota Timberwolves back on July 2, the unrestricted free-agent small forward made it official Friday. The team announced it's signed him to an undisclosed salary, though media reports say he'll make 16 million over three...
NO WAY
Andrei Kirilenko's wife Masha Lapatova reportedly said he is allowed to have sex with another woman once a year.
MINNEAPOLIS -- The Minnesota Timberwolves announced Saturday night they've finalized contracts with first-round draft picks Shabazz Muhammad and Gorgui Dieng. Both rookies, who made their debuts in the Timberwolves' NBA Summer League-opening loss Saturday, ended up in Minneapolis via a draft-and-trade deal with Utah. The Jazz selected Muhammad 14th overall and Dieng 21st...
LAS VEGAS -- Climb up through the lower bowl of the Thomas & Mack Center at 4 p.m. on Saturday afternoon, and every audible conversation is about one 20-year-old rookie in electric yellow shoes. "He played at UCLA." "... the one who lied about his age." "... in high school here in Vegas." "How do you pronounce it? Shabaaazz? Shabaaahhhzz...
MINNEAPOLIS -- An overspent, frustrated Corey Brewer left the Twin Cities two and a half years ago. According to the Timberwolves' newest swingman, it's a smarter, more prudent Brewer that'll return this season. "I've learned what I can do and can't do," said Brewer, who signed Friday with the team that originally drafted him. What the 6-foot-9, 185...
MINNEAPOLIS -- For the rare NBA diehard in Minneapolis who considers three weeks without pro hoops a purgatorial layoff, it's a midsummer oasis in Vegas. For the more casual observer, it's a first glimpse into top draft picks' outlook at the next level. For 13 men who, for at least the next 10 days, will wear matching Minnesota uniforms, it's a proving ground. There...
MINNEAPOLIS -- Welcome back to the start. When the Target Center emptied for a final time during the 2012-13 season April 17, the needs for the team sauntering off the floor were readily apparent. Get healthy. Get bigger. Get deeper. Get shooting. Get defense. Get better. Much, much better. Since then, a front-office regime change has brought an aggressive roster-building approach...
Minnesota Timberwolves president of basketball operations Flip Saunders told reporters Friday that assistant Bill Bayno has agreed to join the Toronto Raptors staff. Bayno, 51, had worked under Rick Adelman since the Timberwolves' head coach was hired in 2011. Bayno now joins Dwane Casey's staff in Canada, where he's expected to concentrate primarily on defense. The move...
The D-League Select defeated the Minnesota Timberwolves by a final score of 83-81 in Summer League play on Saturday. Stefhon Hannah led the D-League with 23 points. Shabazz Muhammad scored seven points on 3-for-7 shooting.
MINNEAPOLIS -- It took a bit more time and maneuvering than expected, but the Kevin Martin-Rick Adelman reunion in Minnesota is now official. The Timberwolves announced Thursday night they've acquired Martin, a former player of Adelman's on two separate occasions, from Oklahoma City in a three-team, sign-and-trade deal that sends point guard Luke Ridnour and a 2014 second...
NBA News

Delivered to your inbox

You'll also receive Yardbarker's daily Top 10, featuring the best sports stories from around the web. Customize your newsletter to get articles on your favorite sports and teams. And the best part? It's free!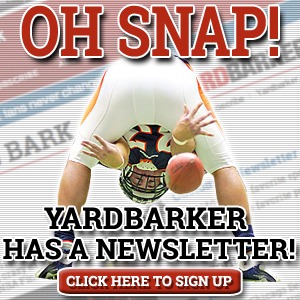 Latest Rumors
The Backyard

Today's Best Stuff

For Bloggers

Join the Yardbarker Network for more promotion, traffic, and money.

Company Info

Help

What is Yardbarker?

Yardbarker is the largest network of sports blogs and pro athlete blogs on the web. This site is the hub of the Yardbarker Network, where our editors and algorithms curate the best sports content from our network and beyond.