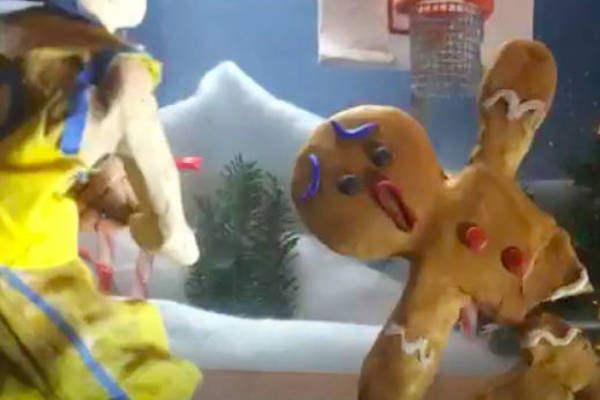 Over the years, we've posted some pretty interesting stuff here on That NBA Lottery Pick but we've never posted a claymation of an NBA player breaking ankles of a cookie. Thanks to the animated Lawrence Becker and ESPN, we have a short Vine video of a claymated version of Stephen Curry breaking the ankles of a gingerbread man: Seriously, that was the best thing I've seen in weeks! *** Curry image courtesy of Getty Images
Read the rest of this story...
MORE FROM YARDBARKER

Warriors News

Delivered to your inbox

You'll also receive Yardbarker's daily Top 10, featuring the best sports stories from around the web. Customize your newsletter to get articles on your favorite sports and teams. And the best part? It's free!