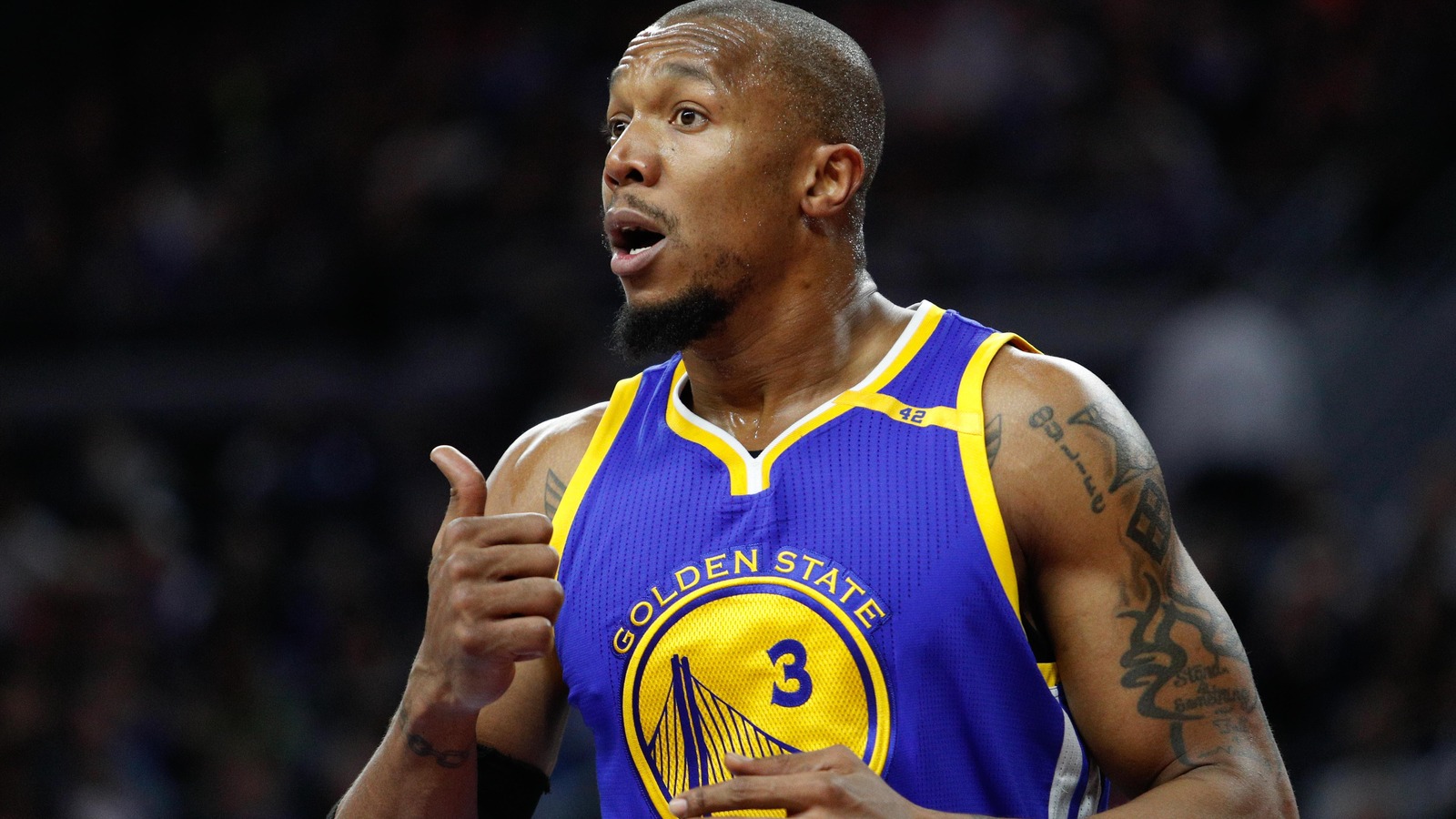 David West was put in an awkward position by his former coach.
Raj Mehta-USA TODAY Sports
David West was put in an awkward position on Monday after his former coach, Gregg Popovich, unloaded on his current teammate, Zaza Pachulia, over Pachulia's questionable closeout on Kawhi Leonard during Game 1 of the Western Conference Finals. As you might expect, West has very little to say about the entire ordeal.
West, who spent last season with the San Antonio Spurs before signing with the Golden State Warriors this year, was mentioned specifically in Popovich's rant against Pachulia.
"Ask David West, his current teammate, how things went when Zaza was playing for Dallas and he and David got into it," Popovich said. "Then think about the history he's had, and what that means to a team."
A short time after, reporters asked West for his thoughts.
"Zaza is my teammate," West said. "He's just playing hard, man. He's an aggressive guy. That's who he is. That's who he's always been."
West would only classify the play where Leonard was hurt as a "tough play," adding that "things happen." You can understand why he doesn't want to make anyone look bad given the circumstances, so he handled the questions well.
It didn't look like Pachulia intended to injure Leonard when he took an extra step as Leonard put up a 3-pointer, but the NBA has taken steps to eliminate dangerous plays like that. With Leonard now missing Game 2 and possibly beyond, the Warriors are in total control of the series.
MORE FROM YARDBARKER
NBA News

Delivered to your inbox

You'll also receive Yardbarker's daily Top 10, featuring the best sports stories from around the web. Customize your newsletter to get articles on your favorite sports and teams. And the best part? It's free!