Found June 20, 2013 on Celtics Life:
As of now the reported Celtics-Clippers deal is off because David Stern has deemed the deal to be "against NBA rules". However, the teams are still working on it, and there is a very realistic chance that the deal ends up being finalized after being tweaked to appease the commish. When the dust settles, there's a strong chance that the trade is still built around Doc and KG heading west in exchange for DeAndre Jordan and two first round picks, a deal that many folks are upset by. I have been part of that. I wanted Eric Bledsoe. And I really wanted the Clippers to take either Jason Terry or Courtney Lee, freeing up cap space next summer. However, neither is happening. Instead the Celtics and Clippers have agreed on a deal built around the extremely athletic big man from Texas Tech and two first round picks bound to be in the mid-to-late 20's. To say Celtics fans are not thrilled is an understatement. However, let's not completely throw away Jordan yet, shal...
Original Story:
http://www.celticslife.com/2013/06/de...
THE BACKYARD
BEST OF MAXIM
RELATED ARTICLES
ESPN Although sources stressed that final details were still being worked out, one trade would be a straight player swap sending Clippers center DeAndre Jordan for Garnett, with the second move calling for Boston to receive two first-round draft picks as compensation for freeing Rivers from his Celtics contract. However, ESPN.com has learned the teams will have at least one more...
Please God, let Ainge have a revelation before it's too late. A couple of days ago, I wrote an open letter addressed to Danny Ainge, hoping that he'd realize he had the upper hand in this deal and would at least manage to offload a 5 mil contract onto the Clippers. Apparently that didn't go well. So here's my second attempt to explain why this proposed trade, i.e...
For over a week now, we've been told that there was a deal on the table that would send Kevin Garnett to the Clippers in exchange for DeAndre Jordan. There was also a deal that would release Doc from his Celtics' contract to allow him to sign a similar contract with the Clippers. All this was according to sources, of course. Today, we see this in the Herald: Though...
Clippers management was thinking that two first-round picks may be a bit too much to give up for a Hall of Fame-level coach. Clippers point guard Chris Paul was thinking it wasn't much at all. What both sides can agree on, though, is that the Clippers — draft picks or not — are better off if Paul stays around, and that means making the deal for Celtics coach Doc Rivers happen...
For weeks we have been hearing about a potential blockbuster deal in which the Boston Celtics would send Kevin Garnett to the Los Angeles Clippers in exchange for DeAndre Jordan (and possibly Eric Bledsoe) along with draft picks. The Celtics would then release Doc Rivers from his contract, while he signs a new deal with the Clippers. Talks have been hot and cold for the past two...
Stop me when you have heard this before: The proposed blockbuster deal between the Los Angeles Clippers and Boston Celtics is pretty much dead. Both teams should have known that this potential mega deal was not permitted under league rules, as they were informed as much earlier in the week, multiple league sources said. CBSSports.com's Ken Berger first reported the news that...
In a recent radio interview with ESPN's Collin Cowherd, NBA Commissioner David Stern spoke out against the potential trade between the Boston Celtics and Los Angeles Clippers. "I would say, in the language of diplomacy, that the teams are aware that the collective bargaining agreement doesn't authorize trades involving coaching contracts. The only consideration that can be...
Surprise, talks are back on between the Clippers and the Celtics. The catalyst for those reignited conversations? Chris Paul's desire to get it done allegedly. It's no secret the Clippers are doing whatever they can to keep CP3 happy and ready to resign with the franchise once free agency kicks off July 1st. The Clippers walked away from the negotiating table, balking at Boston's...
David Stern isn't buying that the Celtics-Clippers trade deals are legal under NBA rules.If you've been following the madness that has transpired over the past few days, you know of the blockbuster trade talks that have been going on between the Los Angeles Clippers and Boston Celtics.The Celtics and Clippers have been discussing a deal in which Kevin Garnett would be sent to...
It all comes down to this. Heroes are made, legacies are forged and hearts are broken in Game 7s of the NBA Finals. It's a shame they don't come around more often. David Stern has spent 30 years as NBA commissioner, and he's only been able to see the league's ultimate event five times. The rareness of the one game, winner-take-all scenario is what makes it special...
Ever since news broke last week of the Celtics and Clippers having talks to send coach Doc Rivers and Kevin Garnett to Los Angeles, reports have treated the situation as an all-inclusive deal. In other words, Garnett waiving his no-trade clause to go to the Clippers would be contingent upon Rivers becoming the Clips' coach, and vice versa. That characterization has caused trouble...
The one last thing the Celtics have to save them from Danny Ainge's lackluster effort to trade Doc and KG is David Stern. As we posted last night, the league doesn't allow two deals to be made that are contingent on each other. It's quite obvious that this is the case with the trade that is being discussed. The Celtics and Clippers are talking about sending Kevin Garnett...
NBA News

Delivered to your inbox

You'll also receive Yardbarker's daily Top 10, featuring the best sports stories from around the web. Customize your newsletter to get articles on your favorite sports and teams. And the best part? It's free!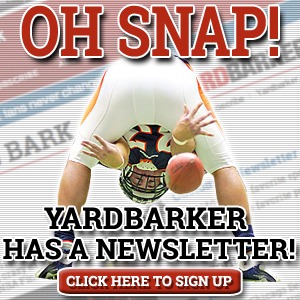 Latest Rumors
The Backyard

Today's Best Stuff

For Bloggers

Join the Yardbarker Network for more promotion, traffic, and money.

Company Info

Help

What is Yardbarker?

Yardbarker is the largest network of sports blogs and pro athlete blogs on the web. This site is the hub of the Yardbarker Network, where our editors and algorithms curate the best sports content from our network and beyond.