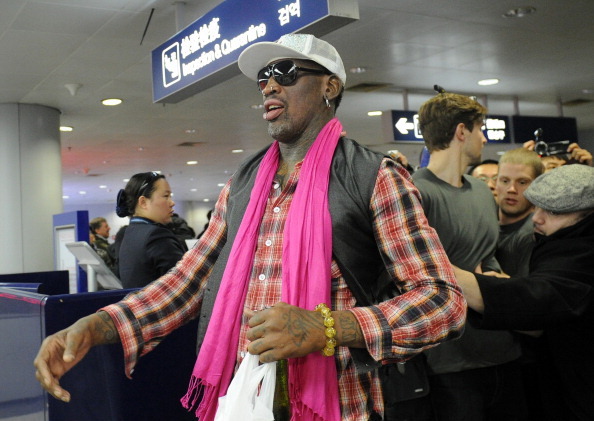 Former NBA star Dennis Rodman apologized Thursday for his much-criticized outburst about an American citizen imprisoned in North Korea, saying he was stressed out and had been drinking when he made the remarks on CNN.The eccentric Hall of Famer is in Pyongyang for a controversial NBA veterans exhibition basketball game against a North Korean team — a trip which has been filled with surreal moments, including Rodman's rendition of "Happy Birthday" to the country's leader Kim Jong Un at a packed sports stadium on Wednesday.In an exclusive interview Tuesday with Chris Cuomo of CNN's "New Day," Rodman provoked outrage by appearing to suggest that Kenneth Bae, who has been held in North Korea since 2012, may have done something to deserve his sentence of 15 years of hard labor.Rodman attributed his bizarre rant to stress and liquid courage."I had been drinking," he said in a statement released by his publicist Jules Feiler Thursday. "It's not an excuse but by the time the interview happe...
Read the rest of this story...
MORE FROM YARDBARKER
NBA News

Delivered to your inbox

You'll also receive Yardbarker's daily Top 10, featuring the best sports stories from around the web. Customize your newsletter to get articles on your favorite sports and teams. And the best part? It's free!