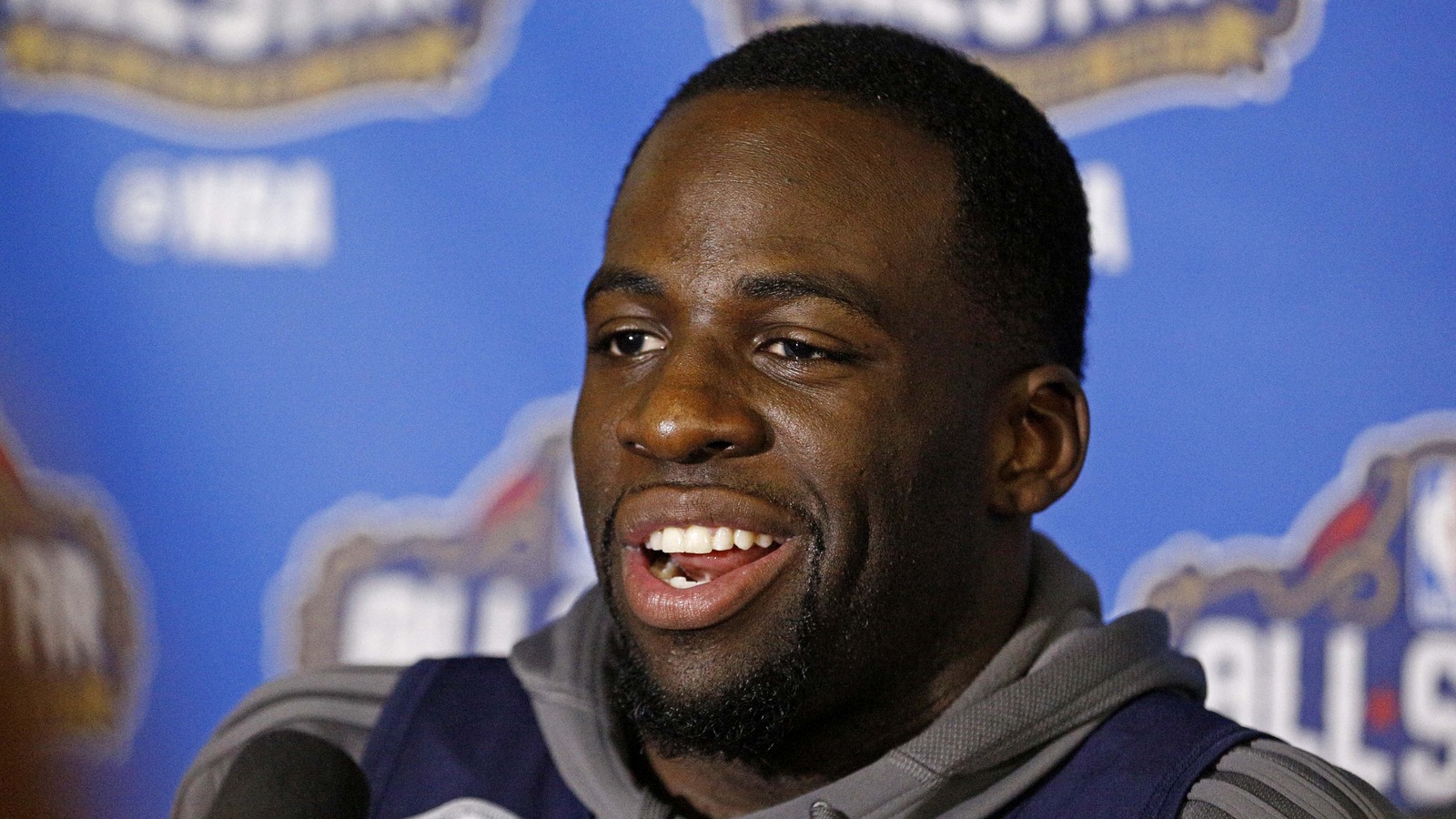 Did the Warriors technically forfeit their game against the Spurs?
Derick E. Hingle-USA TODAY Sports
The Golden State Warriors on Saturday chose to sit Draymond Green, Stephen Curry and Klay Thomas for a nationally televised showdown with the San Antonio Spurs. The shorthanded Warriors not surprisingly ended the night with a 107-85 road loss, although it warrants mentioning several Spurs sat out the game as well.
What made the decision to rest the team's stars so curious was how the Spurs have been breathing down the Warriors' necks for the top spot in the Western Conference. With the Saturday's outcome and the Spurs' 107-99 victory Monday over the Atlanta Hawks, the Spurs and Warriors are now deadlocked with matching 52-14 records.
Green was confronted by Isiah Thomas about the interesting decision during an appearance on a TNT "Players Only" segment. Thomas suggested the game amounted to a "forfeit" while suggesting perhaps the Warriors are scared of the Spurs.
Green, about as outspoken as they come in the NBA, insisted that's not the case.
"I've never been one to be scared of anything. I don't really know if being scared of another team is the right choice of words," Green said. "And even if we were scared, they were without LaMarcus (Aldridge). They were without Kawhi (Leonard). So, if there were any type of scariness in that situation, we would have looked and said, 'Oh man, they ain't playing. Let's just go win the game.'
"But being that it has nothing to do with that, we said we were going to rest this game … That's really all it was. If we could get a better scheduling, then maybe we can go out there and play."
Warriors head coach Steve Kerr corroborated Green's take by attributing the decision to rest the three stars to the team's brutal travel schedule of late. But if the Warriors have ever shown a sign of weakness over the past three seasons, it's been in recent weeks.
The Warriors have dropped three straight and five of ten. With Kevin Durant out for the foreseeable future, the first cracks in Golden State's seemingly impenetrable armor have begun to show.
While one loss probably won't change the course of their season, the Warriors nevertheless need to right the ship, whether they're scared of the Spurs or not.
MORE FROM YARDBARKER
NBA News

Delivered to your inbox

You'll also receive Yardbarker's daily Top 10, featuring the best sports stories from around the web. Customize your newsletter to get articles on your favorite sports and teams. And the best part? It's free!