Found December 10, 2012 on 5TH QUARTER MAGAZINE:
As many already know off the court NBA Superstar Dwight Howard is a guy who likes to joke around a lot and have a good time with fans, his teammates, and the media. So, it should come as no surprise to hear that Howard's new commercial for Adidas is completely ridiculous. This new Foot Locker commercial stars Dwight Howard as the ghost hunter. In the commercial, the voiceover guy asks if Howard leaves the basketball court everyday and turns into the ghost hunter. The commercial then shows a night vision view of Howard out looking for ghosts and running away screaming like a little girl. The camera then pans to a shot of Howard kicking it with a couple of his friends in some fresh Adidas gear.
Original Story:
http://www.5thquartermag.com/2012/12/...
THE BACKYARD
BEST OF MAXIM
RELATED ARTICLES
This is not how to shoot a free throw. This is not even close to how to shoot a free throw. The next time you see Dwight Howard missing a dozen down the stretch or remember just how bad it was when Shaquille O'Neal strolled to the line, turn to this video and take solace. This Appalachian State player had a better chance of getting his ball into the rafters than getting it near...
Tweet   Dwight Howard has been in the news alot lately whether it's been for his poor free-throw shooting (104-218 for a career-low .477%) or a minor exchange with Kobe Bryant during a recent game. Away from the court the Los Angeles Lakers center is as entertaining as any player in the NBA and the [...]
While Kobe Bryant was busy dropping 42 points on the Cavs, Kyrie Irving was calmly breaking ankles in his first game back in 3 weeks. You can skill his handles on display here as he completely left Dwight Howard on the opposite side of the court. We all knew Kyrie [...]
Roy Hibbert is coming for your title, Dwight Howard. He might not be coming swiftly, or very directly, but he is coming. Hibbert intends to be the best center in the NBA one day, supplanting Howard as the elite of that position, the struggling Pacers center declared while denying that he posted a photo with "#[expletive]Dwight" on Instagram. Hibbert's offensive decline has...
Oklahoma City star Kevin Durant, who is now at 10,517 career points after scoring 36 in the Thunder's 114-108 victory over the Lakers Friday night, remembers growing up and watching Kobe Bryant dominate.  "I didn't really get to see a lot of Jordan in his prime," said Durant, who then playfully took a jab at Bryant. "But seeing Kobe, I know he's an old fart."...
 Even Shaquille O'Neal and Dwight Howard are cringing after watching this horrendous attempt from the charity stripe. Seen here is Appalachian State junior Brian Okam releasing unarguably the worst free-throw attempt in the history of basketball. Disclaimer: The faint of heart may want to shield their eyes. The end result is quite brutal. The now infamous moment came during...
This video makes Shaquille O'Neal and Dwight Howard look like the best free throw shooters in the business. Both O'Neal and Howard are notorious for being horrendous at shooting free throws, but at least they can get the ball in proximity of the rim. The same can not be said for Appalachian State Center Brian Okam, who re-defined the term "airball" after attempting a...
The Los Angeles Lakers have one heck of a starting lineup.  With such an All-Star lineup, you would expect them to have a loss column in the single-digits.  Except in this particular season, the Lakers have 12 losses piled up.  One thing is for sure, getting a new coach did not solve all their problems.  That move, however, did help rejuvenate the team in terms of a new style...
You might remember L.A.'s biggest newspaper columnist douche, T.J. Simers, going after Jim Mora Jr. a couple weeks ago during a press conference. Simers has changed seasons and is now attacking Lakers coach Mike D'Antoni over the defensive effort from the team after last night's 100-94 loss in Cleveland (box score).  The Lakers are now 9-13 and just lost to the now 5-17...
This was the summer of the center, even the summer of the centers. In the NBA today, it's so rare to hear centers, plural, for there to be so much discussion of big men, period, and so there was reason to think that it might carry over. Dwight Howard was shipped to the Lakers, Andrew Bynum to the 76ers, and there was reason to think that Howard might be the missing piece in the...
Former Los Angeles Lakers great Magic Johnson, who won five NBA titles in the 1980s with the Lakers, took the time to rip his old team at a news conference to introduce Dodgers pitcher Matt Greinke, who had just signed a six year, $147 million deal. Johnson is a minority owner in the Dodgers, but always finds time to criticize the Lakers. Via USA TODAY Sports: "First, we...
A powerful, and powerless, ally The Lakers would love for teams to stop intentionally fouling Dwight Howard. So would David Stern. The NBA commissioner told Fox Sports New Orleans on Wednesday that he previously tried to get the hack-a-whomever strategy banned for more than the last two minutes of games, when teams are awarded two free throws and the ball on deliberate fouls....
Lakers News

Delivered to your inbox

You'll also receive Yardbarker's daily Top 10, featuring the best sports stories from around the web. Customize your newsletter to get articles on your favorite sports and teams. And the best part? It's free!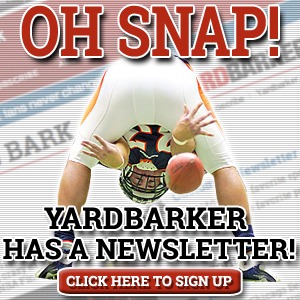 Latest Rumors
Best of Yardbarker

Today's Best Stuff

For Bloggers

Join the Yardbarker Network for more promotion, traffic, and money.

Company Info

Help

What is Yardbarker?

Yardbarker is the largest network of sports blogs and pro athlete blogs on the web. This site is the hub of the Yardbarker Network, where our editors and algorithms curate the best sports content from our network and beyond.