Found November 02, 2012 on The Other Paper:
Via The Other Paper:
Dwyane Wade and his Miami Heat teammates had a hard time getting into Manhattan Thursday night and the team saw first-hand the residual effects of Hurricane Sandy's damage to the city and how the storm has basically crippled all modes of transportation.

The All-Star guard tweeted that he wasn't too happy about the team's lengthy commute into the city for Friday night's game against the New York Knicks at Madison Square Garden.

"3 hour traffic just to get into the NY city ... C'mon Man..."
While the unexpected three-hour tour of the wounded city was an inconvenience, Wade later sounded like the thing that really peeves him is the fact that Friday night's game would still be played at all.

Wade tweeted that he loves playing in New York but his heart was with anyone coping with the mess Sandy left behind.

"I luv playing in the garden but cnt do nothing but think abt all the families that don't have power, food, water etc... ths is a tragic hit 4 ths gr8 city"
The Brooklyn Nets postponed Thursday's season-opening game against the Knicks at the Barclays Center because the storm knocked out most means of transportation.

The Garden might be all bright lights and beer on Friday night but, Wade might like to know that only four blocks away from the arena, tens of thousands are still without power and water — and that doesn't include the hundreds of thousands without homes in the tri-state area.

Original Story:
http://ihatelupica.blogspot.com/2012/...
THE BACKYARD
BEST OF MAXIM
RELATED ARTICLES
Dwyane Wade may have put his foot in his mouth on Thursday.  The Miami Heat superstar drew the ire of some on Thursday afternoon when he fired off a tweet complaining about New York City traffic. Anyone who's ever tried to drive in New York City may think that's pretty harmless and would probably agree. Of course, things are different when those complaints...
Superstorm Sandy continues to affect the world of sports, leading to the cancellation of the New York City Marathon and prompting Miami Heat guard Dwyane Wade to pledge nearly $210,000 to relief efforts. The marathon was called off hours after Mayor Michael Bloomberg insisted it would be run Sunday as scheduled. The issue was highly divisive, with many people believing the resources...
Dwyane Wade has apparently forgotten that time he tried breaking Rajon Rondo's arm during the playoffs. So when payback was on deck, Wade gets shook up and tight. "I got my kids watching so I stopped myself but it was a punk play by him," said Wade, who had a team-best 29 points in the win. "He clotheslined me. I'm here to play basketball, man. If you want to do something...
Doc on Wade's "punk play" comment: "Don't forget about Rondo's elbow injury (in 2011 playoffs)…that was created by Dwyane Wade."— Boston Celtics (@celtics) November 1, 2012 Yeah, cause Dwyane Wade has never done a punk move in his life. Seriously, I'm sick of Wade already. I never hated him before the Heat got LeBron and Bosh but since then...
We often wonder what opposing teams, their beat reporters and bloggers are saying about the Celtics.  Here's a look at some enemy chatter from Miami. "I got my kids watching so I stopped myself but it was a punk play by him," said Wade, who had a team-best 29 points in the win. "He clotheslined me." Wade hinted he might have a response the next time the teams play on Jan...
Miami Heat guard Dwyane Wade was among the players who questioned the decision to play Friday night's game against the Knicks in New York as scheduled while the city is still struggling to recover from devastating Hurricane Sandy. "I just felt that (there are) bigger things to be concerned about than us being here to play a basketball game," Wade said after practice...
Rajon Rondo was called for a flagrant foul during the Miami Heat's win over the Boston Celtics after he wrapped Dwyane Wade up to prevent him from walking in for a layup. It was somewhat of a hard foul as Rondo certainly wasn't playing the ball, and Wade ripped Rondo after the game and called it a "punk play." Not surprisingly, Rondo saw it differently. In fact, he thinks...
All this talk about Dwyane Wade whining about Rondo's hard foul had me thinking about how basketball used to be played. You know by now that I read a lot of books on Celtics history. I love reading the story about how the Celtics didn't back down from anyone. Those Celtics teams in the old days had some swagger. I know that part of that swagger came from winning, but...
Dwyane Wade called Rajon Rondo's hard foul in the opener a "punk play" and said that only knowing his children were watching kept him from retaliating. Today after practice, Rondo talked a little about the foul although he wouldn't say too much, asking the reporters if they were trying to get him a fine. But he did say at the end of the interview, "I mean...
Well, that didn't go as I expected. The biggest culprit in last night's loss was the defense. For a team that was near the top of the league for the last 5 years on defense, the Celtics didn't play very Celtic-like defense last night. The same failures on stopping the pick and roll that plagued them in the preseason were back again in this game. They allowed the Heat...
Herald  Rajon Rondo, Dwyane Wade exchange more barbs Celtics look to fix communication breakdown Globe  For Celtics, time to turn talent into a team Kevin Garnett's return was critical factor in the Celtics' retooling Celtics Green  Glue GuysDowns Among 8 Invited to Red Claws CampWho's the Punk?? Practice Report 11/1 Bucks (0-0) at Celtics (0-1) 11/2 Celtics Life  Celtics...
Carmelo Anthony heard the news about the New York City Marathon being canceled, then came out to warm up and saw plenty of empty seats at Madison Square Garden. At that moment, it would've been easy to agree with Dwyane Wade and others, that this wasn't the time to be playing games. By tip-off, Anthony and the Knicks knew otherwise. Fans had filled the place, when even...
NBA News

Delivered to your inbox

You'll also receive Yardbarker's daily Top 10, featuring the best sports stories from around the web. Customize your newsletter to get articles on your favorite sports and teams. And the best part? It's free!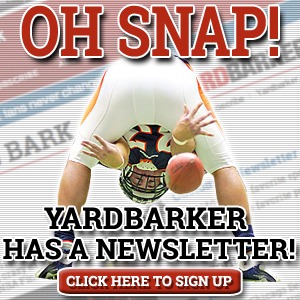 Latest Rumors
Best of Yardbarker

Today's Best Stuff

For Bloggers

Join the Yardbarker Network for more promotion, traffic, and money.

Company Info

Help

What is Yardbarker?

Yardbarker is the largest network of sports blogs and pro athlete blogs on the web. This site is the hub of the Yardbarker Network, where our editors and algorithms curate the best sports content from our network and beyond.