Found November 10, 2013 on Fox Sports Wisconsin:
MILWAUKEE -- As soon as the boos poured down when his name was called with the rest of Dallas' starting lineup, Monta Ellis knew he was going to hear it from the BMO Harris Bradley Center crowd all night. Booed each time he touched the ball Saturday night in his return to Milwaukee, Ellis didn't come out gunning for revenge and that's probably why the Mavericks were victorious in the end. Ellis scored a team-high 18 points with five assists and three steals to lead Dallas to a 91-83 win in Milwaukee. "I knew I was going to get some," Ellis said of the boos. "It's part of it. I'm not worried about it. When I laced up here, I did everything I could to help this team win. The fans are going to feel the way they feel anyway. "I kind of figured (it would happen). When I left, everyone in this organization knows that Monta Ellis played every night, every minute, and he played hard." Saturday night's meeting between Dallas and Milwaukee would have been just another November game if it weren't for the swapped shooting guards storyline. Through free agency this summer, O.J. Mayo went from Dallas to Milwaukee, while Ellis opted out from his contract with the Bucks and signed with the Mavericks. Mayo downplayed the game having any personal meaning, but his stares at the Dallas bench after his made shots said otherwise. In similar fashion, Ellis said he didn't have any extra juice Saturday night, but a few of his teammates rushing to congratulate him after the final horn showed there may have been a bit more on the line. "Thats part of the business," Ellis said. " ... It wasnt weird at all. It felt good to be back. To come out with a win, its even better." For a good portion of the game, Mayo was all the Bucks had going for them offensively. He scored 13 of his game-high 28 points in the first quarter, but Milwaukee trailed 34-19 after one. Instead of getting caught up in the back and forth, Ellis played under control and was the type of player Milwaukee needed him to be last season. "I don't play them games," Ellis said of trying to match Mayo. "The only thing I was worrying about was winning, doing what I've been doing all season and that's attacking the basket finding players. I don't get into that back and forth." Acquired from Golden State in March of 2012 along with Kwame Brown and Ekpe Udoh in exchange for Andrew Bogut and Stephen Jackson, Ellis ended up playing 103 games in Milwaukee. Ellis averaged 19.2 points, 3.9 rebounds and 6.0 assists per game while shooting 41.6 percent from the field, starting all 82 games for the Bucks last season. In June, Ellis opted out of the final year of his contract that would have paid him 11 million for this season. According to a league source, Ellis turned down a two-year extension with the Bucks worth a total of 36 million last fall. The deal would have included the 11 million player option plus an additional two years. Ellis ended up signing a three-year deal worth 26 million with the Mavericks in July and has thrived in Dallas thus far, especially playing with Dirk Nowitzki. Nobody he played with in Milwaukee came close to having the ability to open space like the future Hall of Famer has. Saturday's output of 18 points matched Ellis' season low, as the 28-year-old is averaging 23.8 points, 3.7 rebounds and 4.3 assists while shooting 48.6 percent from the floor. "He's been great with the scoring and playmaking," Mavericks coach Rick Carlisle said. "He's done some good things defensively. We just need to keep working him in and get him used to us and vice versa." Though very early in a long season, Ellis has taken over a 3-pointer less a game this season with Dallas than he did last year in Milwaukee. That's a good thing for the Mavericks, considering he was one of the worst 3-point shooters in the NBA last year at 28.7 percent. "I've just been going with what's worked for me," Ellis said. "I'll take it when it's open or the shot clock is winding down, but the majority of the time I'm trying to attack and make plays for others." And that's exactly what he did Saturday night. The Bucks were unable to keep Ellis in front of them all night, as he got into the lane at will and created more on offense than his final line shows. In other words, this was the Monta Ellis the Bucks longed to see last season. "Monta is an attacker," Carlisle said. "He is going to get in the lane and cause problems. We need to get him the ball in the right situations and let him play his game. He made a couple of really smart plays down the stretch. "He and Dirk are our two best players, and we expect a lot out of them every night and tonight they both came up big." Follow Andrew Gruman on Twitter
Original Story:
http://www.foxsportswisconsin.com/nba...
THE BACKYARD
BEST OF MAXIM
RELATED ARTICLES
Dallas Mavericks: Monta Ellis Is Their Playoff X-Factor By Mike Elworth: Owner and Publisher/Hoopstuff… Many were skeptical when the Dallas Mavericks signed Monta Ellis to be their second scoring option, despite the fact that he is an elite NBA scorer. This is because he has never proven that he is a winner or that he can be a part of a winning culture. The Ellis-Brandon Jennings...
Monta Ellis got the best of his former team, shaking off boos from the crowd while contributing 18 points and five assists as the Dallas Mavericks held off the Milwaukee Bucks 91-83 on Saturday night. Dirk Nowitzki had 16 points and Shawn Marion added 14 for the Mavericks, who blew a big first-half lead with sloppy offensive play but managed to hang on in the fourth quarter. O...
ST. FRANCIS, Wis. -- Ever since the Milwaukee Bucks andDallas Mavericks swapped shooting guards in free agency this summer, the firstmeeting between the two teams has been circled on the calendar.Saturday night will mark Monta Ellis' first trip back to theBMO Harris Bradley Center since leaving the Bucks to sign as a free agent withthe Mavericks, while O.J. Mayo will face his...
Milwaukee Bucks forward Carlos Delfino took to his website to break some significant news Sunday, announcing the setback suffered in his fractured right foot will cause him to miss the entire season. The post -- written in Spanish -- said Delfino traveled to North Carolina with Bucks medical advisor Dr. Michael Gordon for tests that did not bring positive results. Signed by the...
ST. FRANCIS, Wis. -- Speaking publicly for the first timesince being involved in an altercation at a local nightclub, Milwaukee Buckscenter Larry Sanders issued a statement after practice Friday.Sanders, who called a meeting to apologize to his teammatesearlier in the day, didn't take any questions from the media."I want to start by saying I put myself in a badsituation...
Carlos Delfino, who signed a 2-year/$6.5 million deal with the Bucks in July, announced via his personal website Sunday that he will miss an additional four to six months (likely the season) following the latest setback with his foot injury. The then-Rockets forward was forced to miss the remainder of the playoffs back in May with a foot fracture that required surgery. The original...
Mark Cuban believes that expansion in the NBA is on the horizon as long as it would be for the right price for the owners. "There's a good chance of it happening," Cuban said, "but I have no idea when. "I just think the price of the expansion fee has to be so high that the NBA owners think, 'OK, we're crazy not to do it.' What that number is, I don't know. But...
MINNEAPOLIS -- Every time the Mavericks come to town, J.J.Barea gets to relive it.A stunned Miami Heat crowd. LeBron James walking off thefloor, bitter disappointment in his eyes. Dirk Nowitzki doing the same withtears of joy in his.Then came the championship parade and celebration upon the2011 champions' return to Dallas, winding through downtown's heat-blanketedstreets...
Normally, bar brawls that involved you beating someone over the head with a bottle can lead to hand injuries. Bucks Larry Sanders has learned that the hard way. Off the court, Sanders was involved in an incident at a Milwaukee area nightclub that was described as a bar fight and resulted in a thumb injury that sidelined him Wednesday, and is expected to keep him from playing Saturday...
Dirk Nowitzki has been content in allowing Monta Ellis toflourish as the Dallas Mavericks' leading scorer through the first five gamesof the season.The veteran forward, though, hasn't completely stepped intothe background and may need to assert himself against another of the NBA's bestbig men Friday night when the Mavs visit Kevin Love and the MinnesotaTimberwolves.While...
The Dallas Mavericks have been at their best at home, allowing them to overcome early struggles on the road. Given their success versus the Washington Wizards - as well as Dirk Nowitzki and Monta Ellis' performances against them - they appear to have a good chance to remain undefeated on their home floor when they face Washington on Tuesday night. Dallas (4-3), winner of six...
NBA News

Delivered to your inbox

You'll also receive Yardbarker's daily Top 10, featuring the best sports stories from around the web. Customize your newsletter to get articles on your favorite sports and teams. And the best part? It's free!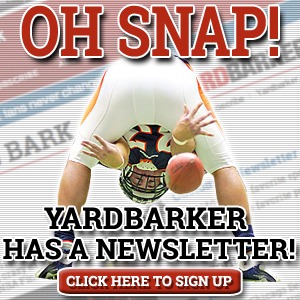 Latest Rumors
The Backyard

Today's Best Stuff

For Bloggers

Join the Yardbarker Network for more promotion, traffic, and money.

Company Info

Help

What is Yardbarker?

Yardbarker is the largest network of sports blogs and pro athlete blogs on the web. This site is the hub of the Yardbarker Network, where our editors and algorithms curate the best sports content from our network and beyond.