Found January 05, 2012 on Fox Sports Arizona:
After Wednesday's loss to the NBA champion Dallas Mavericks dropped the Suns to 2-4, coach Alvin Gentry said Thursday he's frustrated with how the team is playing and is considering lineup changes. "I'm frustrated in that I think we're much better than we're playing," Gentry said. "I don't think I'm asking anyone to do anything that they're not capable of doing. I'm frustrated because we're not executing." Asked if some changes might be needed to kick-start the stagnant offense, Gentry offered no specifics but did say changes were "under consideration." "There's definitely a thought process there that maybe we can change a few things," Gentry said. "That might help us start in the game as well as the way our offense plays." Strange as it is in Phoenix, offense has been the problem so far. The defense has been solid with the addition of defensive assistant coach Elston Turner, but the offense has been uncharacteristically inefficient, particularly early in games, and the Suns are only averaging 91.3 points per game. It's hard to pinpoint one reason for the offensive struggles, and it's probably not just one thing. On Wednesday it was rebounding, as the Suns gave up 19 offensive rebounds in the loss. That, Gentry said, hampers the Suns' fast-paced offense. "We can have more of an up-tempo game, but not if you give up 20 offensive rebounds," Gentry said. "If you give up 20 offensive rebounds, that's 20 times where you don't get an opportunity to run. so the pace of the game is not going to be exactly what you want." Point guard Steve Nash noted that the Suns aren't hitting as many shots as they're accustomed to, and at times the shots just aren't falling. Perhaps the greatest problem, though, is the team's still-developing chemistry. After a shortened training camp due to the lockout, the Suns are still figuring each other out. With new additions Sebastian Telfiar, Ronnie Price and Shannon Brown in the backcourt and rookie Markieff Morris up front, there's still an element of unfamiliarity with each other and with the Suns' system. "I don't think we've been sharp as far as getting into positions we need to be in to make the right plays," Nash said. "There's a lot of new guys out there trying to find cohesion. It's going to take time for guys to get up to speed on things." Nash, who has battled a rib injury the past few games, has been part of the problem -- but only through his absence. With Nash off the floor, things simply don't run the same. Gentry was frustrated with the difference on offense Wednesday night when Nash was on the bench. "We struggled like crazy when he was out offensively," Gentry said. "We've got to be able to at least hold our own when he's out of the game." Gentry kept coming back to execution and said the Suns will struggle until they start executing on nearly every possession. He didn't put the blame solely on the players, though, saying he's supposed to put them in position to execute and that he'll continue to be demanding about it. Nash said he can sense Gentry's frustration with the team's slow start and understands it completely. "Of course he's frustrated," Nash said. "We've been going at this three or four weeks now, and we're still not sharp. It's frustrating for him, and we've got to demand more of ourselves." Just what the Suns might do to get the offense going is unclear. Whether it's a matter of learning and getting more comfortable or making changes to the lineup and rotation, they do know something has to change if they're even going to compete for a playoff spot. GORTAT'S THUMB IMPROVING Center Marcin Gortat said Thursday he's regained full range of the motion in his broken right thumb and will play Friday's home game against Portland without the splint he's worn in every game so far this season. The injury, suffered in the preseason, has affected Gortat's ability to catch the ball, but he had his best game of the season Wednesday with 22 points and 10 rebounds. He said he still won't be going full strength with the splint off, as the thumb is still healing.
Original Story:
http://www.foxsportsarizona.com/01/05...
THE BACKYARD
BEST OF MAXIM
RELATED ARTICLES
PHOENIX -- It still seems bizarre each time it's said, but it can't denied: The Phoenix Suns are playing good, solid defense. The defensive revolution -- albeit brief thus far -- continued in Phoenix on Friday night as the Suns (3-4) handed the NBA's third best scoring team just its second loss in a 102-77 win over the Portland Trail Blazers. "Our defense has been...
Most of the NBA does not match the pace with which the Suns play this season. Most teams are not that slow.
Steve Nash made all seven shots, two of them 3-pointers, and handed out nine assists, then sat out the fourth quarter to watch his Phoenix Suns complete a 102-77 rout of the Portland Trail Blazers on Friday night. Jared Dudley scored 18 and Nash 17 for the Suns. Marcin Gortat added 12. LaMarcus Aldridge had 14 points for the Trail Blazers, who shot 33 percent, 28 percent in the first half.
The Suns are shooting just 42.1 percent from the field as a team.
Jason Green weighs in with his Portland Trailblazers vs. Phoenix Suns Friday NBA basketball Preview and a free nba prediction to boot. NBA odds favor the Blazers by 2.5 on the road. Jason points out the ageless Steve Nash has played decent, but his numbers are down. Gerald Wallace, LaMarcus Aldridge, and Marcus Camby have to shine.
The Suns' fondly remembered offense finally found fourth gear, hitting 11 of its first 13 shots and never turning back in a 102-77 victory over Portland at US Airways Center.
The Blazers hit the road for their second game in as many nights -- a battle with Steve Nash and the Phoenix Suns at 7:30 p.m. Friday.
Long time Western Conference rivals square off in the desert Friday when the Phoenix Suns play host to the streaking Portland Trail Blazers.
Dallas hopes to build on its most impressive performance of the young season on Wednesday when the Mavericks shoot for an eighth straight home win over the Phoenix Suns.
6:30 p.m.: Paul Coro sets the stage for tonight's big game in Dallas with his pregame notes.
NBA News

Delivered to your inbox

You'll also receive Yardbarker's daily Top 10, featuring the best sports stories from around the web. Customize your newsletter to get articles on your favorite sports and teams. And the best part? It's free!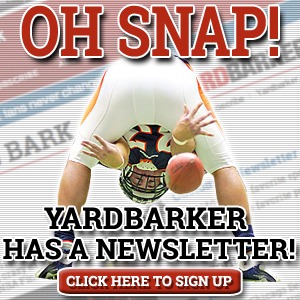 Latest Rumors
The Backyard

Today's Best Stuff

For Bloggers

Join the Yardbarker Network for more promotion, traffic, and money.

Company Info

Help

What is Yardbarker?

Yardbarker is the largest network of sports blogs and pro athlete blogs on the web. This site is the hub of the Yardbarker Network, where our editors and algorithms curate the best sports content from our network and beyond.