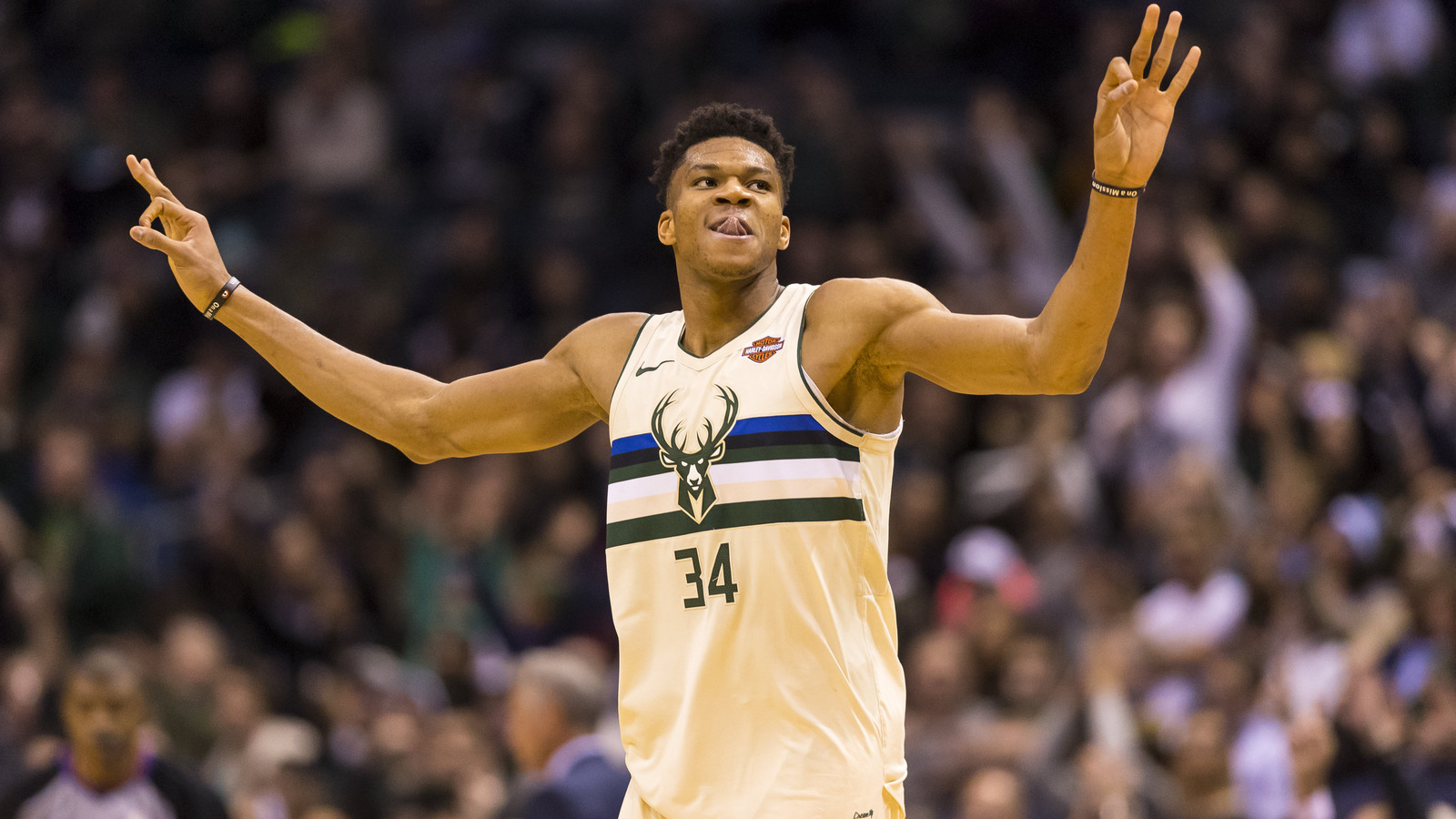 Jeff Hanisch-USA TODAY Sports
Giannis Antetokounmpo is a giant, but a big baller he is not, apparently.
The Greek Freak signed autographs for a number of fans before Monday's game against the Nets, which was a pretty cool thing to do. Not only that, he also gave a fan his sweatshirt.
There was some shade involved, though. Notice the fan was wearing a Big Baller Brand hoodie when Antetokounmpo draped his over it to cover the BBB logo.
I'm a big fan of the upgrade — it's a good look for the young hoops aficionado.
MORE FROM YARDBARKER
Bucks News

Delivered to your inbox

You'll also receive Yardbarker's daily Top 10, featuring the best sports stories from around the web. Customize your newsletter to get articles on your favorite sports and teams. And the best part? It's free!