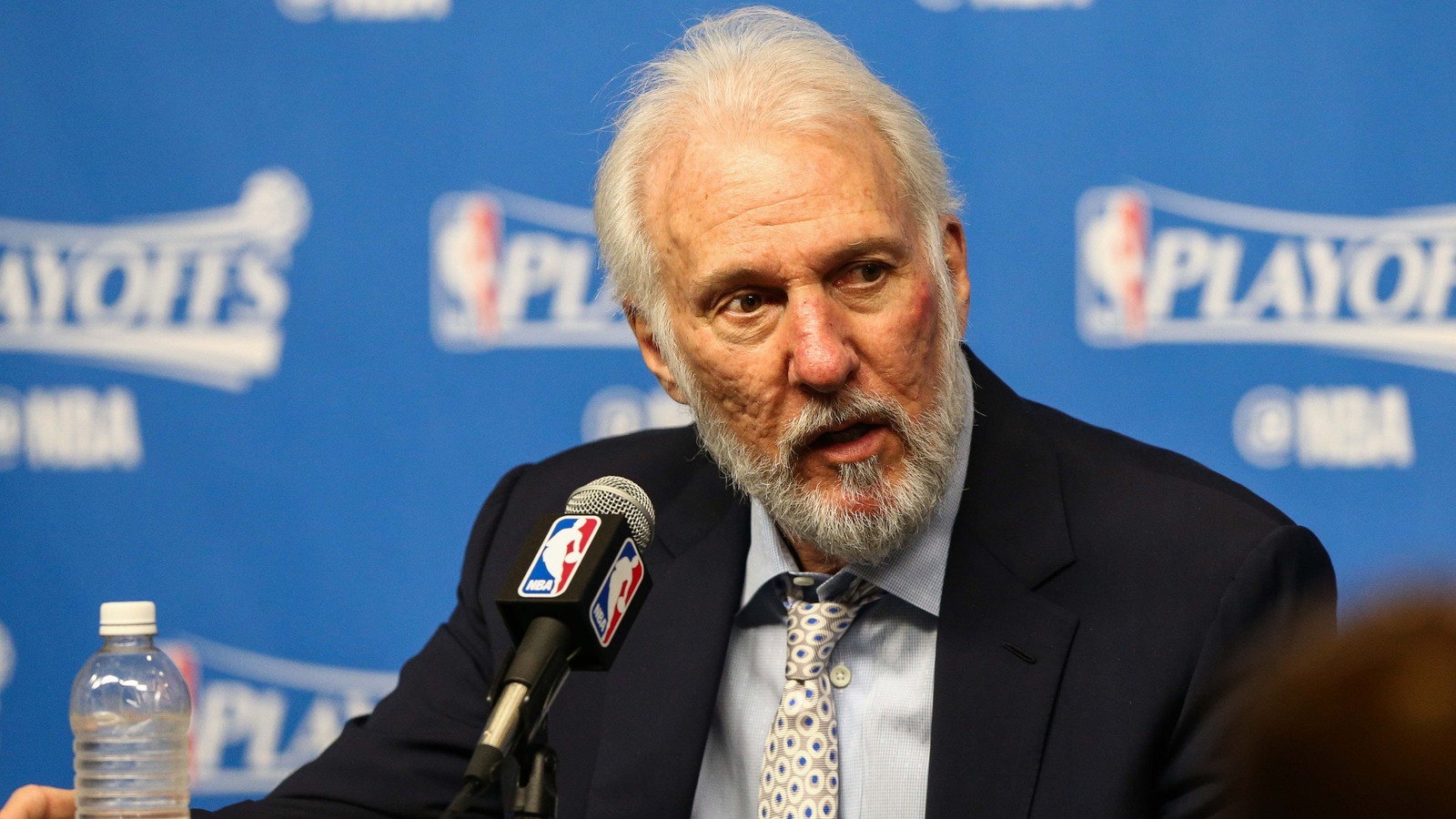 San Antonio Spurs head coach Gregg Popovich went in on Golden State Warriors forward Zaza Pachulia.
Troy Taormina/USA TODAY Sports
Kawhi Leonard may not believe Zaza Pachulia had any ill intent when he caused the San Antonio Spurs star to injure his ankle on Sunday, but Gregg Popovich has an entirely different opinion of the play.
While speaking to reporters on Monday, Popovich revealed that Leonard has been ruled out for Game 2. He also unloaded on Pachulia for the Golden State Warriors big man's history of dirty plays, including his "totally unnatural closeout" against Leonard.
"A totally unnatural closeout that the league outlawed years ago and pays great attention to," an angry Popovich said. "And Kawhi's not there. And you want to know how we feel about it? You want to know if that lessens our chances or not?
"We've had a pretty damn good season. We've played fairly well in the playoffs. I think we're getting better, and we're up 23 points in the third quarter against Golden State. And Kawhi goes down like that. And you want to know if our chances are less, and you want to know how we feel — that's how we feel."
Pop wasn't done there. He later said the play made him "very, very angry" when asked a follow-up question.
Pachulia probably wasn't trying to intentionally injure Leonard, but he did take an extra step on the closeout. The league has tried to crack down on defenders not giving shooters enough room to land, which is what Popovich was referring to.
The Spurs blew a massive lead against Golden State on Sunday, and it's hard to feel good about their chances now that Leonard is going to miss at least Game 2.
MORE FROM YARDBARKER
NBA News

Delivered to your inbox

You'll also receive Yardbarker's daily Top 10, featuring the best sports stories from around the web. Customize your newsletter to get articles on your favorite sports and teams. And the best part? It's free!