Found April 16, 2013 on Fox Sports Tennessee:
PLAYERS:
Keyon Dooling
,
Dirk Nowitzki
,
Ed Davis
,
Quincy Pondexter
,
Jerryd Bayless
,
Tayshaun Prince
,
Lionel Hollins
,
Vince Carter
,
Rick Carlisle
,
O.J. Mayo
,
Chris Kaman
,
Tony Allen
TEAMS:
Memphis Grizzlies
,
Dallas Mavericks
,
Los Angeles Clippers
DALLAS -- Thanks to Keyon Dooling and the rest of the Memphis bench, the Grizzlies still have a chance to stay home after their regular-season finale to start the playoffs. Dirk Nowitzki and the Dallas Mavericks can only hope to break even. Dooling hit the go-ahead 3-pointer before Ed Davis made consecutive baskets, and reserves accounted for all 35 points the Grizzlies scored in the fourth quarter while rallying for a 103-97 victory Monday night to keep alive their chance of hosting a first-round playoff series. "Our intensity, our energy, our effort was revved up. Coach really challenged us at halftime to run harder and play with more force," said Dooling, on his seventh team in a 13-year NBA career. "The bench, we were trying to find some continuity, find out how we can play with each other. We did a good job in all those categories." Dooling, who had scored a combined 12 points in his five games since signing as a free agent April 3, hit a 3-pointer with 8:02 left for an 80-78 lead. There was also a loose-ball foul on the play, and Quincy Pondexter made the free throw. Davis then hit a pair of baskets after Dallas turnovers, stretching the lead to 85-78 - and the Mavs never got closer than five after that. Jerryd Bayless had 19 points and Memphis' reserves accounted for 64 points. Davis had 11 points and 11 rebounds. The only Memphis starter scoring in double figures was Tayshaun Prince with 12. "I thought in the first half our guys didn't come out and compete. They were treating it like an exhibition game," Grizzlies coach Lionel Hollins said. "I'm excited about the attitude that we took in the second half and we finished the game, and was really pleased that the second unit was able to finish the game." To have home-court advantage in the first round of the playoffs, the Grizzlies (55-26) need the Pacific Division champion Los Angeles Clippers to lose one of their remaining two games. Memphis then has to win its regular-season finale at home Wednesday against Utah. A clean-shaven Dirk Nowitzki had 26 points and Vince Carter 22 for the Mavs, who had finally reached .500 for the first time since Dec. 12 with a win at New Orleans on Sunday night. They had vowed not to shave until reaching .500 - though it lasted only one night. The Mavericks (40-41), NBA champions only two years ago, already knew they were going to miss the playoffs for the first time in 13 seasons. Now they have to win their season finale Wednesday night at home against the Hornets to avoid their first losing record since going 40-42 in 1999-2000, the end of a miserable decade without a winning season. There was a moment of silence before the game for those affected by the Boston Marathon bombings. There were no noticeable changes in security at the American Airlines Center, though police officers assigned to the game were doing more patrols outside the building. Mavericks coach Rick Carlisle began his playing career in Boston. He was picked in the third round of the 1984 draft by the Celtics and was part of their 1986 NBA championship. "Sickening. Tragic. That's about all I can think of right now," Carlisle said about the bombings before the game. "They used to run right by my place. ... It's great. Every year, it's a big deal." Dallas, which had a 14-point lead before halftime, was ahead 80-78 on Nowitzki's three-point play, which came just more than 2 minutes after his four-point play to tie the game at 73-all. After Pondexter's free throw, O.J. Mayo missed two shots in 44 seconds. The teams traded turnovers and Davis made a layup between those misses before Mayo had a defensive rebound, only to have the ball stolen by Bayless. That led to a fast-break jumper by Davis, who was fouled by Mayo and made the free throw. Mayo, who spent the first four seasons of his career with Memphis before his deal last summer that includes a player option for next season, was 1-of-6 shooting with four turnovers. "He just had a bad night; I guess I will write it off to that. But I will tell you what, if I was playing against my former team, I'd come out ready to go at them. But that's just me," Carlisle said. "He didn't compete tonight. ... In the biggest game of the year, an opportunity to be a winning team, for him to show up like he did tonight I was shocked." Memphis went on a 19-4 run into the third quarter after Chris Kaman's short fadeaway jumper put Dallas up 46-32 with 4:08 left in the first half. The Grizzlies didn't lead until Tony Allen's 3-pointer with 7:12 left that made it 51-50, the first of 11 lead changes the rest of that quarter. NOTES: Nowitzki was recognized before the game for his 25,000th career point, reached Sunday. ... Carter passed Clyde Drexler for 27th on the NBA career scoring list with his five points in the first quarter. That gave him 22,197, two more than Drexler before adding more. ... Kaman was still sporting a full beard. "It's a beard for me. ... I was already growing it," Kaman said.
Original Story:
http://www.foxsportstennessee.com/nba...
THE BACKYARD
BEST OF MAXIM
RELATED ARTICLES
In early February, Dallas Mavericks team members like Dirk Nowitzki and Vince Carter revealed that the group would not shave their beards until the Mavs climbed back to .500. On Sunday afternoon in New Orleans, the Mavericks finally reached their milestone, and Nowitzki couldn't get rid of his facial hair fast enough. Dallas improved to 40-40 by defeating the Hornets 107-89...
On Tuesday, Memphis Grizzlies guard Tony Allen held "Tony Allen Karaoke Night," a charity event benefiting the Juvenile Intervention and Faith-Based Follow-Up. Allen was scheduled to meet with fans and sign autographs, but the high point (or low point, depending on one's perspective) of the evening had to be when he took the microphone to sing some karaoke jams. It was the...
The Memphis Grizzlies have waived center Dexter Pittman, who played in only seven games with the team after being acquired in a trade from the Miami Heat. The Grizzlies announced the move Sunday. Memphis acquired the 6-foot-11 Pittman on Feb. 21 in a trade that also brought a 2013 second-round draft pick from the Heat in exchange for the draft rights to Ricky Sanchez. Pittman...
Dallas Mavericks coach Rick Carlisle can be one of the best quotes in the NBA. Monday night was one of those times when he delivered some truth that many NBA coaches would shy away from. Clearly unhappy with the performance of shooting guard O.J. Mayo, who finished with two points and four turnovers on 1-of-6 shooting, Carlisle let loose when asked about Mayo's outing in a 103...
  For 12 consecutive seasons the Dallas Mavericks have participated in the NBA Playoffs, and that's where the streak will end. The Mavericks followed a somewhat disappointing season last year with an even more tame effort during this campaign, with the highlight of their season being the unified shaving of their beards for getting back to a .500 record. It didn't help that their...
After two months of growing his "playoff beard", Dirk Nowitzki got to ceremonious remove it after the Dallas Mavericks were eliminated from the 2013 NBA playoff hunt over the weekendThe below video shows Dirk using an approved beard trimmer in the Mavericks locker room and removing the facial hair.Clearly, our world has come pretty far when a :45 second video of Dirk removing...
With a 107-89 win Sunday, the Dallas Mavericks have finally reached .500 – and more importantly, Dirk got to shave. In early February, several Mavs players vowed not to shave their beards until they reached .500 and Dirk's beard in particular had taken a persona of it's own.  Dirk met the media with a brand new look:  
There is no longer a caveman on the Dallas Mavericks team! Well kind of…Dirk Nowitzki finally shaved his beard after last nights win – to look LESS primal. The game [...]
Finally! Cut that $#*t off!  After 4 months of climbing up a steep hill, the Dallas Mavericks finally got to cut their miserable, shaggy looking beards off.  Some of the Maverick players, who can grow facial hair, made a pact to grow their beards and wouldn't shave it off until they reach a .500 record.  Dallas Mavericks at the time of the pact were as much as 10 games below...
Shawn Marion had 21 points on 10-of-16 shooting, Dirk Nowitzki scored 19 and the Dallas Mavericks beat the New Orleans Hornets 107-89 on Sunday night. Brandan Wright and Vince Carter added 16 points off the bench for Mavericks, who reached .500 for the first time since they were 11-11 in mid-December. They had lost by double digits in their three previous chances to even their record...
22-year-old Willie Reed, a former Saint Louis University star, has signed with the Memphis Grizzlies. He spoke with BillikenReport.com's Ben Weixlmann about the callup.
There's little left for the Dallas Mavericks to play for in their season finale after missing the playoffs for the first time in 13 years. It remains to be seen whether pride - and the chance to avoid a losing record - are much motivation. The host Mavericks look to close a disappointing season with their fifth win in seven games Wednesday night against the struggling New Orleans...
NBA News

Delivered to your inbox

You'll also receive Yardbarker's daily Top 10, featuring the best sports stories from around the web. Customize your newsletter to get articles on your favorite sports and teams. And the best part? It's free!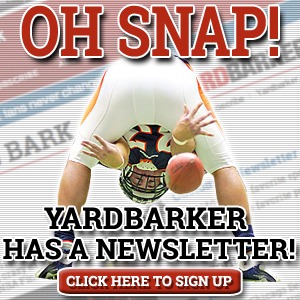 Latest Rumors
The Backyard

Today's Best Stuff

For Bloggers

Join the Yardbarker Network for more promotion, traffic, and money.

Company Info

Help

What is Yardbarker?

Yardbarker is the largest network of sports blogs and pro athlete blogs on the web. This site is the hub of the Yardbarker Network, where our editors and algorithms curate the best sports content from our network and beyond.