Found February 13, 2012 on Fox Sports South:
PLAYERS:
Al Horford
,
LeBron James
,
Chris Bosh
,
Larry Drew
,
Joe Johnson
,
Josh Smith
,
Marvin Williams
,
Zaza Pachulia
,
Shane Battier
TEAMS:
Atlanta Hawks
,
Indiana Pacers
,
Miami Heat
ATLANTA -- Al Horford led his teammates into the locker room Sunday night, dressed in formalwear, his left arm strapped in a sling, those long strides leading the team farther away from an ugly home loss. That sling was expected to be a doomsday scenario for the Atlanta Hawks, who did not come into the season stocked with frontcourt depth. When Horford hit the deck against the Indiana Pacers on Jan. 11, few thought his team would be sitting in the fourth spot in the East one month later. But with the physically-imposing Miami Heat at Philips Arena, the questions were suddenly aimed at the home squad: How do the Hawks contend against the leagues elite teams without consistent post play on both ends of the floor? The team might still be searching for the answers. For one of the first times since Horford tore his left pectoral muscle, his absence was painfully obvious. All-Stars LeBron James and Dwayne Wade bulled their way into the lane without much opposition, finishing around the rim and getting to the free throw line time after time, running up a 22-point halftime lead. The third component of the Heats Big Three, forward Chris Bosh, capped off the performance with 14 points and 16 rebounds of his own. "We were missing shots and physically they kinda got up in us, Hawks coach Larry Drew said after the 107-87 loss. They knocked us off our cuts, they didn't allow guys to set screens. They were clearly the aggressor and guys did not respond. You could see it in our body language." The Hawks reluctance to go into the post against the Heat was apparent in two glaring ways: free throws and rebounding. In the teams first two games against the Heat this season with Horford manning the post --- the Hawks attempted a total of 66 free throws. Sunday night, the Hawks got to the line a laughable seven times. Thats right, seven free throw attempts. In fact, the Hawks free throw rate a statistic that factors how many times a team gets to the charity stripe in comparison to its field goal attempts -- hovered at 7.8 percent Sunday night, nearly 21 percentage points below the league average. Instead, the Hawks reverted to running a jump shot-oriented offense, settling for contested 20-foot jumpers and playing right into Miamis hands. "I told the guys, 'Bad shots are just as good as turnovers against a good team that really gets out and runs, Drew said. We didn't get to the free throw line very much because we were just settling for jump shots you can't fall prey into being seduced into just taking jump shots, you gotta take the ball to the basket and get to the free throw line." As was the case Sunday night, the Hawks shoot 16- to 23-foot jump shots more than almost any team in the league (24.6 per game) despite shooting below league average from that range. The team, as Drew referenced, is at its best when it is utilizing its size and athleticism to put pressure on opposing teams not to foul. In Atlantas biggest wins since losing Horford to injury -- Orlando, Indiana, Minnesota, Portland -- it has won the battle at the charity stripe each time. But that takes a concerted effort from guys like Joe Johnson, Josh Smith and Marvin Williams to take the ball inside to replace whats missing down there. Atlanta also struggled on the boards with Miami, who relentlessly crashed from all angles on offense and, partially due to the Hawks shot selection, gobbled up almost every available defensive rebound. James and Bosh combined for 29 rebounds in the game, including nine offensively. "I think we struggled as a team, it's not on any individuals, but as a team we didn't box out and in the first half they grabbed 10 offensive rebounds that's not a good start," said center Zaza Pachulia, who has replaced Horford in the starting lineup. It is difficult to earn a win when giving any team that many extra possessions, much less against what some believe to be the favorite to claim the NBA title this season. Atlantas recent rebounding trend is something Coach Drew should hope doesnt become an epidemic, for the Hawks have allowed opponents an offensive rebounding rate well above the league average three times in the past six games. The Hawks are 2-4 during that stretch. Johnson said after the game he is taking it upon himself to get down in the post and help the big men more as the season progresses, a bandwagon the rest of the team might be best to jump on. "It's been a little tough against the better teams without Horford, but we can play through that, the All-Star guard said. If we bring our energy, you can find a way to win. You can will your way to win." Johnsons squad didnt show too much of that will at home against one of the leagues elite Sunday night. And outside of individual effort, there are questions still facing this team and it is apparent that they revolve around replacing the 82 inches of All-Star stuck on the bench. "No question they're a different team without Horford, Heat forward Shane Battier said matter-of-factly after the win. The Hawks will need to find a way to overcome those differences as the schedule looks to toughen up in the coming days, because that sling on Horfords shoulder wont be coming off in time for the postseason and those long strides wont be making their way onto a court any time soon.
Original Story:
http://www.foxsportssouth.com/02/13/1...
THE BACKYARD
BEST OF MAXIM
RELATED ARTICLES
FEELING SLIGHTED
Josh Smith is upset he was not selected as an All-Star reserve and believes it's because he does not "know the right people" or suck up enough.
Its not the way you would prefer to start a five-game, cross-continental road trip. The Atlanta Hawks had seemed to right the ship. They followed up their last five-game road trip on which they went 4-1, one of the teams more successful road trips in years with a dud. Three straight losses at home. They started to pull their way out with a home victory over Indiana and then a...
Atlanta Hawks coach Larry Drew felt his players overlooked a Miami team playing without LeBron James and Dwyane Wade in a stunning loss last month. With James, Wade and Chris Bosh firing on all cylinders, it will be hard for the Hawks to look past the surging Heat in Sunday night's matchup at Philips Arena. With James and Wade sidelined, the Jan. 5 meeting between the top two...
The wrong Atlanta Hawks' player got the nod to the NBA All-Star Game, while Kobe Bryant realizes the Los Angeles Lakers will have to make some changes if he hopes to get a sixth ring this season.
The Atlanta Hawks have had a habit of barely showing up against some of the NBA's better teams, a trend that was readily apparent their last time out against perhaps the league's most talented squad. As long as they're playing at Staples Center, the Los Angeles Lakers certainly belong in that same upper echelon. The Hawks open a five-game trip Tuesday night against...
The Atlanta Hawks hope to tighten things up in the Southeast when they entertain division-leading Miami at Philips Arena.
LeBron James scored 23 points, Dwyane Wade added 21 and the Miami Heat blew out the Atlanta Hawks 107-87 on Sunday night after racing to a 22-point lead at halftime.
Atlanta will kick off a five-game road trip tonight at Staples Center when they take on a Lakers team returning from its annual Grammy trek.
NBA News

Delivered to your inbox

You'll also receive Yardbarker's daily Top 10, featuring the best sports stories from around the web. Customize your newsletter to get articles on your favorite sports and teams. And the best part? It's free!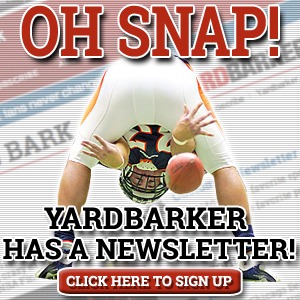 Latest Rumors
The Backyard

Today's Best Stuff

For Bloggers

Join the Yardbarker Network for more promotion, traffic, and money.

Company Info

Help

What is Yardbarker?

Yardbarker is the largest network of sports blogs and pro athlete blogs on the web. This site is the hub of the Yardbarker Network, where our editors and algorithms curate the best sports content from our network and beyond.