Found May 09, 2012 on Fox Sports South:
ATLANTA Al Horford wasn't feeling any pain. Maybe it was the adrenaline. Or possibly he was numb. Most likely he was still in shock. Some how, some way, the young Atlanta Hawks center shrugged off the rustiness and steadied his legs and found the breath to grind and battle the Boston Celtics for 41 minutes. And the Hawks needed all of Horford's seconds and every one of his 19 points, 11 rebounds, three blocks, three assists and three steals to take an 87-86 victory on Tuesday night and force Game 6 in this first round series, which the Celtics lead 3-2 heading back to Boston. "Al Horford was terrific," Boston coach Doc Rivers said. Indeed he was, even if his lengthy time on the court seemed to surprise even himself. The Hawks needed a jolt, and they received it in the form of a massive dose of Horford. "Al Horford was absolutely huge," Hawks coach Larry Drew said. "His ability to move around at times when we were forced to make switches on defense, and his foot speed enabled him to stay with the ball. He was a superman for us down the stretch." If Horford seemed sluggish at first, it's tough to blame him. This was only his second game since returning from a torn left pectoral muscle on Jan. 11, and it showed what the Hawks had missed practically all season without their all-star center. The injury filled his winter with discomfort. Surgery was needed to repair the tear. That led to rehab and sitting and watching his teammates finish strong and make the playoffs. Horford then gave mixed signals before the series began, going back and forth on whether he was ready to return before deciding he was healthy enough to play. Even then, he sat the first three games, finally returning in Game 4. Horford saw action for the first time in nearly four months in the blowout loss, contributing 12 points and five rebounds in 20 minutes. He wasn't sure what to expect on Tuesday, but thought he and Drew had an agreement that he would play only 15 to 25 minutes. They obviously didn't shake on it. Horford not only started, he played 20 minutes by halftime. His stats were lackluster at that point, with only two points and six rebounds, but the score was tied. When the third quarter began, Horford started scoring. He hit a jumper and another, and then a layup. His inspired play invigorated his teammates and the crowd. Soon, the Hawks led 66-54. "In the second half, I was able to get going," Horford said. "The guys found me and I was able to hit a couple of jumpers and that got my confidence going again. After that, I felt pretty good." The minutes and fast pace took their toll and Horford went to the bench at the start of the fourth. He sat for a few minutes before returning to the court. The short break was all he needed. Horford began scoring and rebounding and defending, and with the score tied at 83, there he was again. His dunk on a pass from Jeff Teague gave the Hawks an 85-83 lead. Horford then scored Atlanta's last basket, a driving hybrid hook shot for a four-point advantage with 1:34 left. He wasn't done. The Hawks needed him one more time. After Boston's Rajon Rondo stole the ball on the Hawks' final possession, Horford was there to cut off his path to the basket. It forced Rondo to lose his balance and attempt a bad pass, which was deflected by the Hawks' Josh Smith as the final second ticked off the clock. "I didn't want to lose the series that way, so I didn't want to let Rondo shoot a jumper over me," Horford said. "You're fighting for your life out there. I wanted to bring energy to the team. We needed to win this game." With Horford on the court, the Hawks are a different team. They started Game 5 with the lineup they thought they'd have all season. In reality, it was the first time that Horford, Smith, Teague, Joe Johnson and Marvin Williams were in the starting lineup since Jan. 6. "This is the team that they thought they were going to start the season with," Rivers said. "They now have it, and now we have to deal with it." And especially with Horford. Follow Andy Johnston on Twitter @aj_braves
Original Story:
http://www.foxsportssouth.com/05/09/1...
THE BACKYARD
BEST OF MAXIM
RELATED ARTICLES
The Atlanta Hawks are down 3-1 to the Boston Celtics and will face possible elimination tonight as this series resumes in Atlanta. However, if the Hawks are going to stave off elimination, they might have to do it without the services of center Al Horford. Despite being one of the few members of the Hawks to actually show up in Game 3, Horford is says he is unsure if he will playâ...
Al Horford made a surprise appearance in Game 4, but wasn't sure if he would be healthy enough to play again in Game 5."We'll see how I feel tomorrow," he said. "Either way I'm going to be supporting the team. If I can play I will. If not, then I'll be there to support them like I have all year."Horford's Game 4 stat line of 12 points, five rebounds and six of...
For the first three games of the series, the Celtics saw only a partial version of the Atlanta Hawks. That version of the Hawks had ridden the improved play of Josh Smith, the consistency of Joe Johnson and a breakout campaign by Jeff Teague to the top half of the Eastern Conference playoff standings, but they were without their biggest core piece. And we mean "biggest&quot...
ATLANTA (AP) -- Al Horford scored 19 points in his first start since January, and the Atlanta Hawks held on for an 87-86 victory over the Boston Celtics in a thrilling Game 5 of the Eastern Conference playoffs Tuesday night. The Celtics lead the series 3-2 heading back to Boston for Game 6 on Thursday. If the Hawks can steal one on the road, the deciding game would be Saturday in...
I'll admit that I've felt a little bit bummed out all morning about last night's loss. The Celtics had the Hawks on the ropes, and they had chance after chance to put the game, and the series, away last night. If Pierce makes his last shot attempt, the Celtics probably win. If Rondo goes up the middle after his steal, the Celtics might've won. Also, why the hell did...
The Boston Celtics weren't able to close out the Atlanta Hawks on Tuesday night to move on to the second round of the playoffs. Al Horford in only his second game back from injury since January was amazing for the Hawks with a double-double, scoring 19 points and 11 rebounds plus making several key plays. [...]
  Atlanta Hawks coach Larry Drew pulled the right strings by inserting Marvin Williams and Al Horford in to the starting lineup as every starter for Atlanta scored at least 13 points in their game five victory over the Boston Celtics 87-86 which cuts the series lead to 3-2 in favor of the Celtics. Altanta [...]
Great win by the Celtics and an inspired performance by the Captain, which inspired the Hawks fans to spew hate and threats in his direction.   Between trashing their own players and wishing injury and death on Celtics players, the Hawks fans are a pretty bitter bunch.  And when all else fails,  blame the refs.  I'll just never understand fans wishing serious injury on players...
The Celtics are on the brink of eliminating the Atlanta Hawks from the playoffs so, unsurprisingly, C's fans are pretty optimistic about the team's chances. With three tries at closing out Atlanta before turning their attention to the Chicago-Philadelphia winner, Doc Rivers and the Celtics will have their work cut out for them against a team with its back against the wall...
ATLANTA -- Marvin Williams, Josh Smith, Al Horford and Joe Johnson have been together since 2008 through good and bad times. The Atlanta Hawks stalwarts have been lampooned nationally and questioned by local media and fans, a lot of whom think it's time for the team's core to be broken up. However, with an 87-86 win over the Boston Celtics on Tuesday, the group will live...
Herald   Celtics-Atlanta updates Celtics fail to execute No justice for Rajon Rondo after getting Celtics back in game Paul Pierce shrugs off pain Hawks turn to Al Horford Luol Deng's 24 points help Bulls force playoff series back to Philadelphia Lakers fall to Nuggets, can't tie it at the end Hawks survive to play another road game Celts miss chance to finish Hawks 'Nique...
ATLANTA -- Marvin Williams, Josh Smith, Al Horford and Joe Johnson have been together since 2008 through good and bad times. The Atlanta Hawks stalwarts have been lampooned nationally and questioned by local media and fans, a lot of whom think it's time for the team's core to be broken up. However, with a 87-86 win over the Boston Celtics on Tuesday, the group will live...
NBA News

Delivered to your inbox

You'll also receive Yardbarker's daily Top 10, featuring the best sports stories from around the web. Customize your newsletter to get articles on your favorite sports and teams. And the best part? It's free!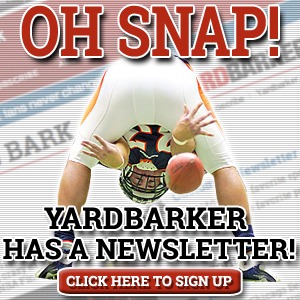 Latest Rumors
The Backyard

Today's Best Stuff

For Bloggers

Join the Yardbarker Network for more promotion, traffic, and money.

Company Info

Help

What is Yardbarker?

Yardbarker is the largest network of sports blogs and pro athlete blogs on the web. This site is the hub of the Yardbarker Network, where our editors and algorithms curate the best sports content from our network and beyond.