Good news for the Knicks: They went into London, increased international popularity for the NBA, and won their game against the Pistons. Better news for the Knicks: Iman Shumpert was on the court for it. The energy and intensity that the Knicks got out of Iman Shumpert last year, especially towards the end of the season, helped the Knicks finish strong and make it to the playoffs. They were ousted by the Heat, but not before losing Shumpert to injury for the entire series, sans some of Game 1. There is no way of knowing what he could have done to help the Knicks in that series, but there is plenty that he can do to help the Knicks this season. Most of that was evident, even in limited minutes, in his first game back. Nathaniel S. Butler / Getty Images During the Knicks recent mini-skid, they had issues with defensive intensity, and overall team energy. Iman Shumpert helped to bring both of those aspects back to the Knicks' play. Right off the bat, Shumpert was all over the court playing defense, swarming his man, and helping on double-teams. He had all kinds of energy, and teammates seemed to feed off of that. Additionally, which could be a huge addition to Shump's game, he was 3-for-7 from the field, including a pair of corner threes, and it looks like his stroke is improving. He has been working on not jumping so high when taking his jump shots, so that will be something to watch for from him moving forward. Even after all of that, probably the most promising part of Shumpert's game today was his apparent lack of fear for his surgically repaired knee. He didn't seem timid or worried about the knee at all, and while you don't want him to be reckless and re-injure it, it's back at 100% and should not be something that Shumpert should have to worry about in the future. So, it's great to see that it's not holding him back, even in just his first game back. At one point, he exploded to the rim and flew in the air towards the basket attempting a dunk. He was unable to hit, but it showed that he still seems to have his explosiveness, which is always a concern coming off of a knee injury. Shump was also able to get the ball inside to Chandler on a no look bounce pass while driving to the rim during the game. This is also great to see as, since the Raymond Felton injury, Jason Kidd has been exhausted trying to make up for Felton's absence. If Shumpert can be a facilitator for the Knicks, it will take a ton of pressure off Kidd, and even some off of Felton once he returns from injury. Unlike the Amar'e Stoudemire return, nobody seems to have any doubts that Iman Shumpert will only help this team get better, and rightfully so. He will not be 100% on his game right away, but judging by game 1, he already seems to be close. Defense and energy. If Shumpert continues to be great in those areas, and even improve along the way, it adds another reason why the Knicks have a chance to do something special this season. And very well might.
Original Story:
http://nbaatlantictwine.com/iman-shum...
MORE FROM YARDBARKER
Knicks News

Delivered to your inbox

You'll also receive Yardbarker's daily Top 10, featuring the best sports stories from around the web. Customize your newsletter to get articles on your favorite sports and teams. And the best part? It's free!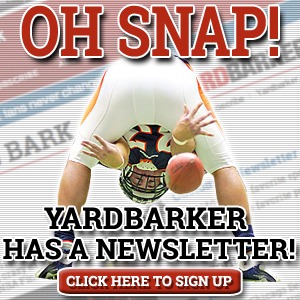 Latest Rumors
Best of Yardbarker

Today's Best Stuff

For Bloggers

Join the Yardbarker Network for more promotion, traffic, and money.

Company Info

Help

What is Yardbarker?

Yardbarker is the largest network of sports blogs and pro athlete blogs on the web. This site is the hub of the Yardbarker Network, where our editors and algorithms curate the best sports content from our network and beyond.