Found February 06, 2013 on Fox Sports Florida:
PLAYERS:
LeBron James
,
Dwyane Wade
,
Shane Battier
,
Norris Cole
,
Udonis Haslem
,
James Harden
,
Omer Asik
,
Patrick Patterson
,
Jeremy Lin
,
Chandler Parsons
,
Chris Bosh
,
Erik Spoelstra
,
Mario Chalmers
,
James Anderson
TEAMS:
Miami Heat
,
Houston Rockets
,
Los Angeles Clippers
MIAMI (AP) -- LeBron James scored 32 points, Dwyane Wade added 31 points and eight assists, and the Miami Heat held off the Houston Rockets 114-108 on Wednesday night. Shane Battier scored 12, Norris Cole added 10 and Udonis Haslem grabbed 13 rebounds for Miami, which moved to 20-3 at home. James Harden finished with 36 points and 12 rebounds for Houston, which got a 15-point, 14-rebound night from Omer Asik and 15 more points from Patrick Patterson. Jeremy Lin and Chandler Parsons each scored 13 for the Rockets. A night after tying an NBA record by connecting on 23 3-pointers, the Rockets finished 9 for 25 from beyond the arc. Miami played without Chris Bosh, who missed the game with the flu. Heat coach Erik Spoelstra said he hoped Bosh would be well enough to play Friday when Miami hosts the Los Angeles Clippers. The game had a distinct trend: Miami would try to take control, Houston would claw back. And it held true all the way to the end. Even with Miami up 12 with 6 minutes left, the Rockets had enough left for one more rally. Harden was fouled shooting a 3-pointer with 2:29 left, made all three shots, and the Rockets were within 104-101. Battier answered with a 3-pointer to restore Miami's six-point edge, and a 3 from Harden -- who scored 16 in the fourth alone -- got the Rockets within 109-106. That's when the Heat took charge. Two of them, to be precise. Mario Chalmers stepped in front of Harden to draw an offensive foul with 46 seconds left, and Haslem took one against James Anderson with 18 ticks remaining and the Heat hanging onto a three-point lead. Wade blocked a 3-point try by Harden with about 11 seconds left, essentially sealing the outcome. Wade and James both reached double digits in scoring by the end of the first quarter, with Miami ending the period up 32-30 after the teams shot a combined 63 percent. Houston, which was down by 10 in the first, used a 30-15 run to build a seven-point lead around the midpoint the second quarter, before the Heat closed the half on a 20-6 run to bring a seven-point lead into the locker room. The third quarter was more of the same, with the Heat going on a big run, and Houston answering. James, whose 13-for-14 effort from the field on Monday night came with him never venturing far from the rim to shoot -- his average make that night being just over 3 feet in length -- connected on three 3-pointers in the third. Two of them were in a 25-second span as the Heat opened on a 14-4 run that gave the reigning NBA champions a 77-60 lead. And back came Houston. A 21-8 run by the Rockets got started when Lin made a 3-pointer -- of course -- and Patterson's bank shot with less than a minute in the period got Houston within 87-83. A 3-pointer by Patterson opened the fourth-quarter scoring and cut Miami's lead to three, but an 11-2 spurt by the Heat that was capped by a fadeaway by Cole with 6:30 left put Miami up 100-88. Predictably, that wasn't enough to put it away. The Rockets had enough for one more run, and the Heat had enough to hang on one more time. NOTES: James made his first three shots on Wednesday, meaning he made 17 of 18 shots from the field in a span that started with his last attempt at Toronto on Sunday. ... All five Rockets starters scored in double figures, the third time in the last four games that's happened. ... James scored his 5,000th point in a Heat uniform, the ninth player to do so. He did it in 187 games, 31 fewer than Wade needed to score 5,000 for the franchise. ... Nick Aquilino, the son of Heat neuromuscular therapist Vinny Aquilino, performed the national anthem.
Original Story:
http://www.foxsportsflorida.com/02/06...
THE BACKYARD
BEST OF MAXIM
RELATED ARTICLES
LeBron James gave one fan a crash course on proper passing techniques during Friday's home game against the Clippers.The Heat star delighted the AmericanAirlines Arena just before halftime when he played a mini-game of catch with a fan in the stands.The moment came in the closing seconds of the second quarter when a ball bounced out of bounds and into the seats. James walked...
LeBron James shares the latest music issue cover of ESPN The Magazine with Dr. Dre, set to hit newsstands on February 18. Who doesn't prepare for a game without some kind of music to get you amped?  LeBron James shared his playlist with ESPN, and also joked that if Jay-Z wrote his lyrics and Dr. Dre produced the track, he would get in the studio. According to ESPN.com: Dr. Dre...
LeBron James has fun with a fan during an inbounds pass. In the second quarter on an inbounds during the Miami Heat and Los Angeles Clippers Friday night, the ball went to a fan wearing a LeBron jersey. LeBron then played catch with the fan. LeBron wasn't called for delay of game and why would [...]The post LeBron James Has FUN With Heat Fan (Video) appeared first on The NBA Mistress.
Oh God Why Lebron James Meme The post Oh God Why Lebron James Meme appeared first on THEHUSKER.COM.
LeBron James takes a break from the Clippers game to play catch with a fan after the ball landed in his lap out of bounds:
Off a jump ball, Dwyane Wade throws a touchdown pass down the length of the court to find, who else, LeBron James for the alley-oop lay in.
If the Dallas Cowboys were playing in the Super Bowl LeBron James would be willing to jeopardize missing one of his games to watch it. That's what the Miami Heat superstar and Cowboys fan said last week when he discussed having to possibly miss all of this year's Super Bowl because of his NBA schedule. "If the Cowboys were in the Super Bowl, I'd stay there for...
This is the kind of moment that should linger. Mississippi comes from nowhere to land one of college football's top recruiting classes. Ole Miss playing with the big boys, beating them. Even LeBron James noticed, tweeting this: "Ole Miss ain't messing around today! Big time recruits coming in. SEC is crazy.'' It was testimony from coach Hugh Freeze that the...
Ohio State landed a talented forward in Marc Loving. Here's a highlight reel of Loving at LeBron James Skills Academy.
Kobe Bryant has been in the NBA for 16 years. He has won five NBA championships and once scored 81 points in a single game, so you could say he has earned the right to talk trash to just about any player he pleases on the court. However, Kobe says it takes a certain type of player to return the smack talk. What type of player is that? An older one like Paul Pierce, for example. "If...
Memphis landed a talented forward in Kuran Iverson. Here's a highlight reel of Iverson from LeBron James Skills Academy.
West Virginia landed one of the nation's most productive 2013 big men in Devin Williams. Here's a highlight reel of Williams from LeBron James Skills Academy.
NBA News

Delivered to your inbox

You'll also receive Yardbarker's daily Top 10, featuring the best sports stories from around the web. Customize your newsletter to get articles on your favorite sports and teams. And the best part? It's free!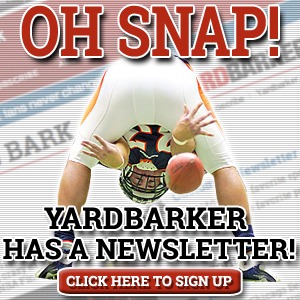 Latest Rumors
The Backyard

Today's Best Stuff

For Bloggers

Join the Yardbarker Network for more promotion, traffic, and money.

Company Info

Help

What is Yardbarker?

Yardbarker is the largest network of sports blogs and pro athlete blogs on the web. This site is the hub of the Yardbarker Network, where our editors and algorithms curate the best sports content from our network and beyond.