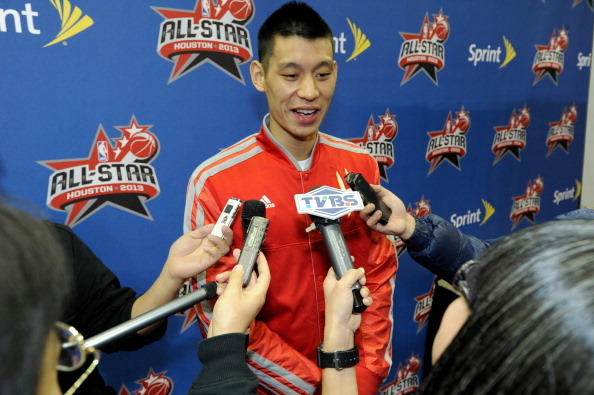 Jeremy Lin is getting ready to play the New York Knicks for the first time since leaving them during the offseason to sign with the Houston Rockets. Naturally, he's facing plenty of questions from the New York media about his time with the team and his departure. His first game against the Knicks also marks a perfect time to reevaluate the Knicks' decision to let him go, which is looking like a good one so far. The Knicks are 8-2 and tied for the best record in the league this season. They have Raymond Felton and Jason Kidd as their new point guards, and both are playing pretty well. Lin, on the other hand, is struggling. He's averaging 10 points per game and has scored in single figures five of Houston's last seven games. He hasn't shot over 37.5% from the field in that span. Houston is 5-7, which isn't too far off from what they were expected to do. But there's little doubt that Lin has been disappointing this season. He even admitted that he has been exposed this season. "I've been exposed a lot early on in the season and have a lot to work on," Lin said, according to the New York Post. "I'm young. I've started 30-something games my entire career. It's something I have to keep in mind. I've felt better before but it's just a process. We have three days off after (tomorrow) and there's a lot of things I'm going to do for my leg, knee just explosive stuff we'll work on." Lin makes two good points despite his admission. One, he is a young player who has limited experience. Two, he's still recovering from his knee injury, which he says has cost him explosion this season. Maybe at some point he will start feeling back to full strength and then we will be able to determine how good he is. His shooting was so bad last week that he sat during the overtime against Portland, and he did not play in the fourth quarter of a win over the Bulls on Wednesday. A 33.3 FG% doesn't cut it as a point guard unless you're a spectacular playmaker. He needs to break the slump. Photo Credit: Russ Isabella-US PRESSWIRE
MORE FROM YARDBARKER:
Best athlete by state all time
MORE FROM YARDBARKER
NBA News

Delivered to your inbox

You'll also receive Yardbarker's daily Top 10, featuring the best sports stories from around the web. Customize your newsletter to get articles on your favorite sports and teams. And the best part? It's free!