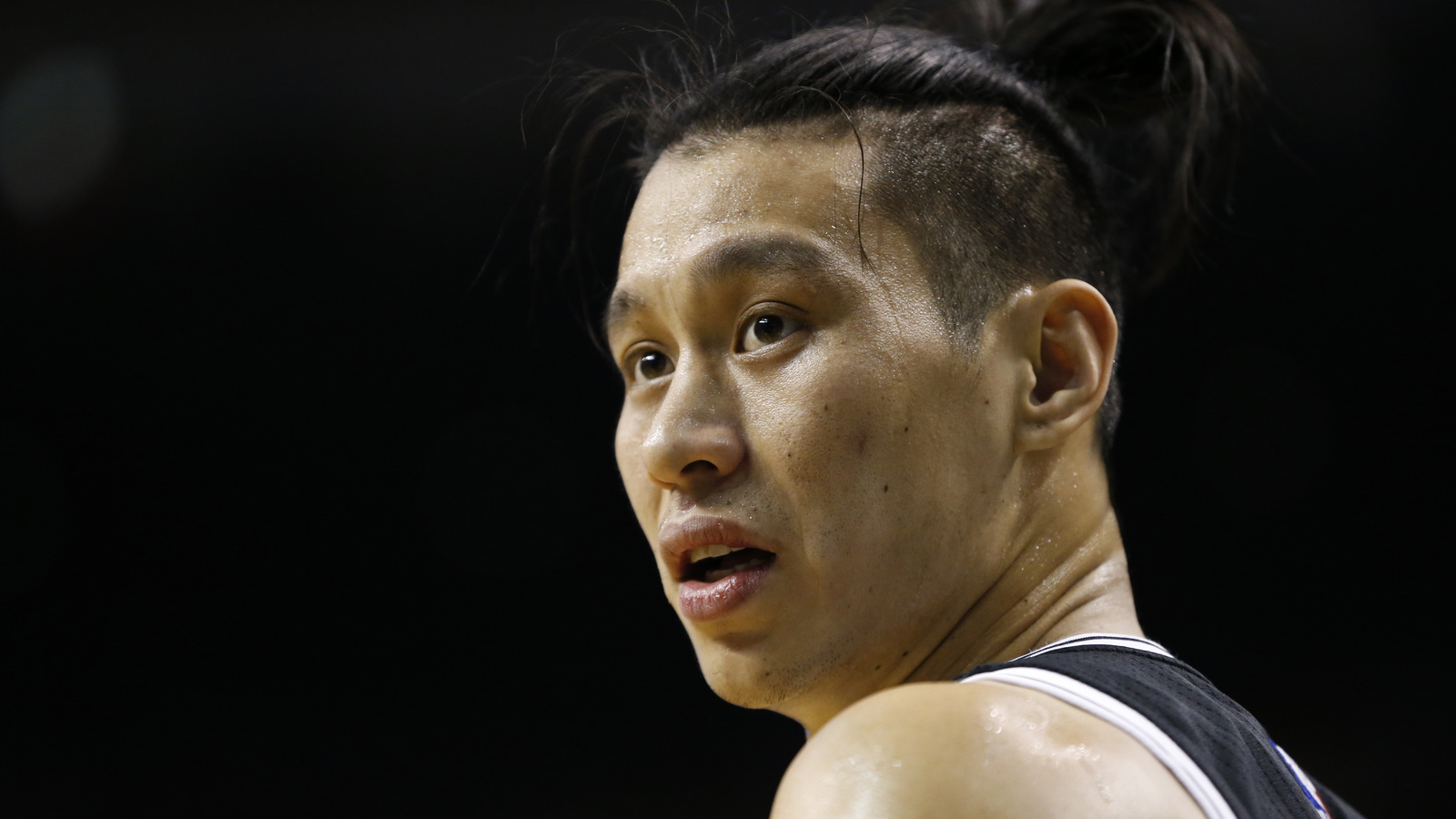 Apr 10, 2017; Boston, MA, USA; Brooklyn Nets guard Jeremy Lin (7) reacts during the third quarter against the Boston Celtics at TD Garden. The Celtics won 114-105. 
Greg M. Cooper-USA TODAY Sports
Many players say they won't change who they are or how they play after they suffer a serious injury, but Jeremy Lin does think he will make some adjustments.
Lin spoke with the media for the first time since rupturing his patella tendon in the Brooklyn Nets' first game of the season. He says his rehab is going well and that he expects to be ready for training camp in the fall.
And though he plans to maintain his same playing style, Lin says he wants to make some "safer" changes to his game.
"I am not going to change the bread and butter of who I am, which is downhill, attacking, dynamic playmaking. I will always be that player," Lin said, via ESPN's Ohm Youngmisuk. "Maybe the type of risks … I don't know, I never really saw them as risks, but what we will see is probably a similar style but in a safer way. I will still be in the paint heavy, but I won't be landing on my legs the same way, getting off-balanced unless obviously I am forced to, but the landing, taking contact, being able to engage certain muscles before contact, before I take off, all those things are really, really important … A lot of other muscles will be absorbing impact that maybe joints shouldn't be."
Saying what he intends to do and being able to stick it while playing in fast-paced, high-tempo games are two different things. Hopefully he'll be able to come back at full strength and stay healthy for the Nets. In his two years with the team, he's only been able to play in 37 games due to a hamstring injury last year and the knee injury this season.
MORE FROM YARDBARKER
Nets News

Delivered to your inbox

You'll also receive Yardbarker's daily Top 10, featuring the best sports stories from around the web. Customize your newsletter to get articles on your favorite sports and teams. And the best part? It's free!