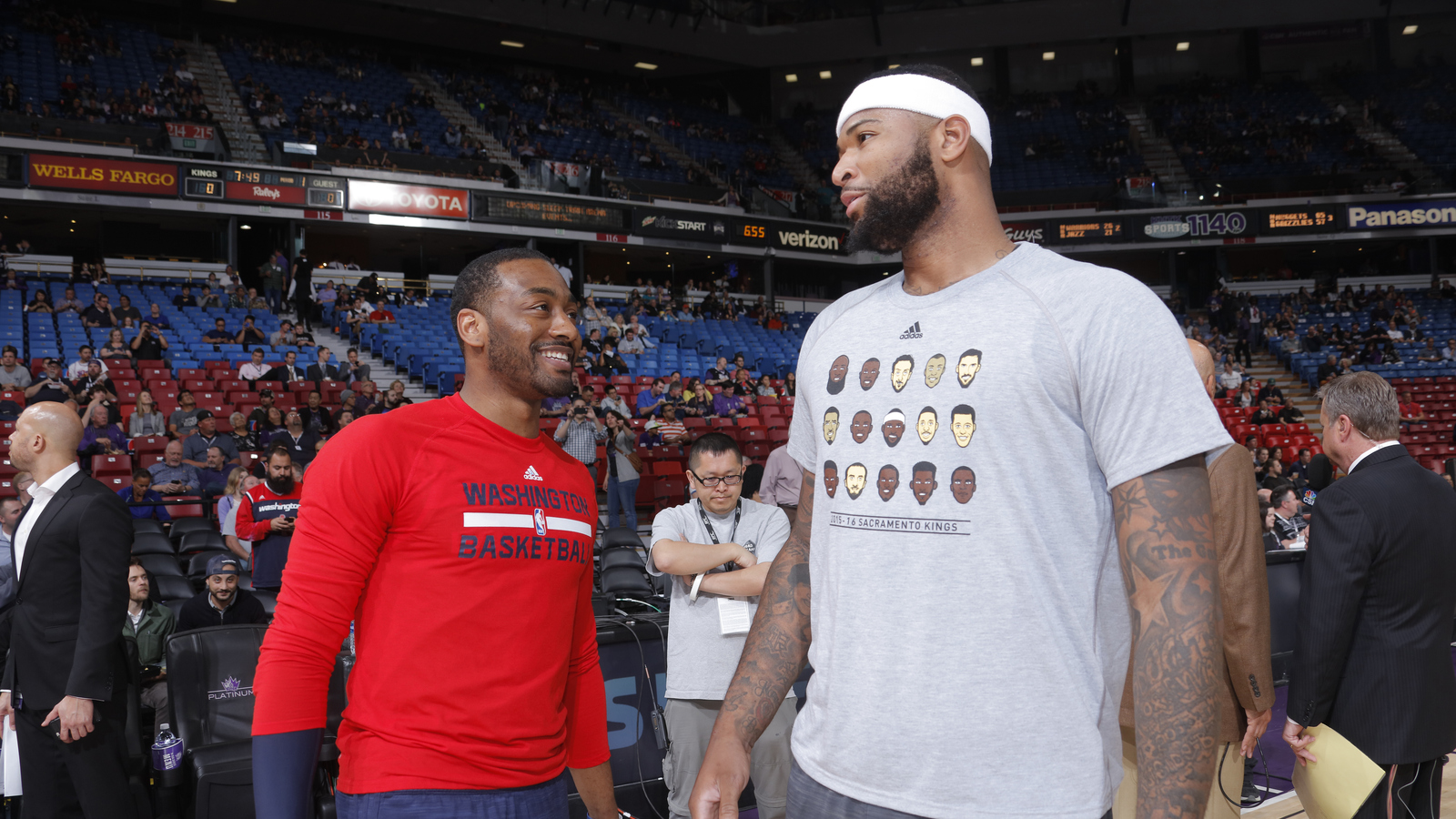 The former college teammates would have been quite alright with a reunion.
Rocky Widner/NBAE via Getty Images
There is no indication that the Washington Wizards pursued a trade for DeMarcus Cousins, but according to a former college teammate, he'd have been in favor of it if they had.
Wizards point guard John Wall, who played with Cousins at Kentucky, said Cousins told him he would be willing to come to Washington at some point.
"I talked to him. He said he would come to D.C., but he didn't know what was going to happen," Wall told Marc J. Spears of the Undefeated. "I didn't know he was going to be traded like that. We thought it was going to be later on or he was just going to stay [in Sacramento]. It shocked me just like it shocked him."
Cousins was due to become a free agent after next season, so he could have been thinking along those lines as well. Perhaps he still might. Wall and Bradley Beal certainly would have afforded him the type of supporting cast he badly wanted but never received in Sacramento.
MORE FROM YARDBARKER:
QUIZ: Name every NBA player John Calipari coached at Kentucky
MORE FROM YARDBARKER
NBA News

Delivered to your inbox

You'll also receive Yardbarker's daily Top 10, featuring the best sports stories from around the web. Customize your newsletter to get articles on your favorite sports and teams. And the best part? It's free!