Found February 03, 2013 on NBA 24/7 365:
Twenty-five-point games aren't really anything unusual from JR Smith.  He's had seven of them this season and probably a hundred in his career.  Plus the Knicks played the Kings on Saturday.  If you don't drop 25 on the Kings then you basically aren't an offensive player of any consequence. So, why exactly am I presenting you with the news that JR Smith scored 25 points against the Kings?  Well, that'd be because JR Smith's 25 points against the Kings were extremely… JR Smith — especially the 15 that he racked up in the third quarter.  This isn't making any sense to you?  Allow me to put it this way: if JR Smith was an adjective, what he did in this third quarter would be the definition.  Well, actually, some sort of reference to his Chinese escapades would be the primary definition, but this third quarter would be the second or third entry, for sure. Also, 15 is a very JR Smith number, as is any number that happens to be divisible by three.  JR's preferred method of scoring the ball is in three-point increments, so any time he records a sizable point total which is an even multiple of three it's a pretty solid indication that he was feeling it.  In this particular instance, he was feeling it enough to take eight shots from 24 feet or deeper in a span of seven minutes.  His single longest/most JR Smith shot, by the way, was charted at precisely 32 feet.  That was the non-buzzer-beating heat check from the "S" in the Knicks logo at midcourt.  Unfortunately, it didn't go and therefore isn't shown in the video below.  You can, however, enjoy the five threes he did manage to make, and the accompanying swaggabrations (JR Smith doesn't celebrate, he swaggabrates), of course. Skip to 2:35 if you can't be bothered with the filler. Having watched this all unfold live on League Pass, I'm not exactly sure which was more awesome and hilarious: the 32-foot heat check or the possession where he took three threes in ten seconds.  Even my dad, a pretty serious guy, got a huge kick out of this.  Basically, we were both screaming at the rest of the Knicks to pass JR the ball, and then at JR to shoot it from wherever he was standing when he caught it.  Both parties pretty much obliged, and we laughed our asses off.  Unfortunately, Mike Woodson decided to cut the party short at the end of the third quarter.  Had he not, I'm pretty confident that Kobe Bryant and Donyell Marshall would've seen a record of theirs removed from the books.  As you can see, JR was having one of those nights where he'd shot so relatively well (9-16 overall, 7-14 from distance) that he wasn't even going to let the ball cross the three-point line first. And yes, this is why some people were actually willing to pretend that JR Smith deserves to play in the All-Star Game.  Can't say that I blame them.
Original Story:
http://nba247365.com/?p=10127
THE BACKYARD
BEST OF MAXIM
RELATED ARTICLES
ALL OVER THE PLACE
Knicks shooting guard J.R. Smith is somewhat of a mystery man, and Monday night he put on a show for the Madison Square Garden crowd that only he could deliver (well, JaVale McGee probably could too, but that goes without saying). J.R. started with a display of incompetence, airballing a first half free throw, much to the delight of everyone. And, as is the case with most of these...
JR Smith's shooting is generally considered to be a strength in his game, but it was the source of embarrassment on Monday. Smith shot 5-for-15 from the field and went 1-of-2 at the free throw line in the New York Knicks' 99-85 win over the Detroit Pistons. A career 74.5 percent shooter from the line, Smith had 16 points which is right on his season average, but he airballed...
Before transferring to Louisville, J.R. Smith's younger brother, Chris, played for Manhattan College – where the two were spotted enjoying the action and putting up some halftime shots on Sunday.  Manhattan went on to beat St. Peter's 57-49.
Take a look back at Mount Carmel High (Ill.) junior defensive end Enoch Smith Jr., in the 8A State Championship game in Champaign.
Nebraska is just 11-12 and 2-8 in the Big Ten conference this season. Still, if there's one sentence that I've said in about every article since New Year's, it's that "winning on the road in the Big Ten isn't easy". The Buckeyes nearly fell into that trap with cold shooting and a lazy closeout as the Huskers got as close as five with just under three minutes remaining...
Welcome, readers, to the NBA247365.COM video podcast, episode two!  For this edition I, Stephen Coston, am joined by NBA247365.COM/ESPN True Hoop Network contributor Jacob Frankel (@jacob_frankel) primarily to discuss this past weekend in NBA basketball.  From Kyrie Irving's crunch-time exploits to JR Smith's garbage-time domination, it was certainly an exhilarating two-day...
Knicks 120  Kings 81 Boxscore The New York Knicks had one of those games tonight in the positive column for the first time in many months. They routed the Kings 120-81 in a type of rout that I have not seen in many years. This was one of the biggest blowouts in team history and they are now 15 games over .500 and 30-15 to tie Miami for the number one seed in the Eastern Conference...
Lenzelle Smith Jr. had 21 points and No. 11 Ohio State held off a late Nebraska surge for a 63-56 victory Saturday night. Ohio State (17-4, 7-2 Big Ten) led 53-38 after a pair of free throws by Aaron Craft with 9:05 left. Nebraska (11-12, 2-8) then made its comeback, outscoring the Buckeyes 15-5 and cutting the lead to 58-53 on David Rivers' free throws with 2:40 remaining....
NBA News

Delivered to your inbox

You'll also receive Yardbarker's daily Top 10, featuring the best sports stories from around the web. Customize your newsletter to get articles on your favorite sports and teams. And the best part? It's free!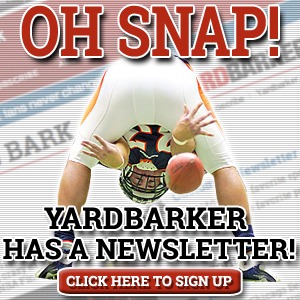 Latest Rumors
Best of Yardbarker

Today's Best Stuff

For Bloggers

Join the Yardbarker Network for more promotion, traffic, and money.

Company Info

Help

What is Yardbarker?

Yardbarker is the largest network of sports blogs and pro athlete blogs on the web. This site is the hub of the Yardbarker Network, where our editors and algorithms curate the best sports content from our network and beyond.