Found February 29, 2012 on Evil Cowtown:
PLAYERS:
Matt Harpring
,
Jerry Sloan
,
Tyreke Evans
,
Gordon Hayward
,
DeMarcus Cousins
,
Devin Harris
,
Moses Malone
,
Marcus Thornton
,
Jason Thompson
,
Paul Millsap
,
Al Jefferson
,
Derrick Favors
,
Enes Kanter
,
John Salmons
,
J.J. Hickson
,
Chuck Hayes
,
Isaiah Thomas
TEAMS:
Utah Jazz
,
Sacramento Kings
If you watched the game, and if you watched the Jazz feed as I did, you would have heard Matt Harpring quote Jerry Sloan. The quote? "This game is not played in tuxedos." Damn skippy. Here is the box score for your perusal.
I apologize for this being short but there is little to say if you saw the game. It was physical, and there was actually a few bad calls that went the Jazz's way. That said, the game was about the Kings setting the tempo and the attitude of the game. Whenever the Kings set both of those, they took it to the Jazz. The problem is this Kings team is not always consistent or attitudinally correct all the time. Which is the downs you see. Onto the bullets......
* I'm not going to bash Tyreke Evans much right now, but letting Gordon Hayward get free for that open 3 at the end of the game is simply awful defense on Tyreke's part. It's gotta be better than that. Other than that, Tyreke missed some shots (too many) and had too many turnovers. Whatever, these games do happen. I'm just saying I'm not impressed yet. Tyreke has to do a lot more than he's currently doing right now.
* DeMarcus Cousins. That technical was fully warranted. The bottom line is every team in the NBA knows if you push at the kid's emotions, something like a tech when Devin Harris wrapped him up on the baseline can happen. Sure, Cousins hasn't blown up all that often this season, but that's relatively minor to what Cousins will see in the future. He needs to understand that letting opponents getting into his head is not a wise future career decision.
Yeah the numbers are great in a lot of respects. What got my attention was that less bunny's at the rim were missed and most of the O-Boards were not because of Cuz's missed bunnies at the rim. As I've said I don't know how many times, that Moses Malone **** gotta go. The 3 fouls in the 2nd half seemed more emotional than physical fouls which is the good news but again, the pressure from opponents is only going to intensify from here on out. If DeMarcus can't understand that, and take it as a compliment instead of as a criticism, his NBA career is not going to go as smoothly as he would like. This is about DeMarcus Cousins more or less. And DeMarcus Cousins' future is in DeMarcus Cousins hands.
For what it's worth, 10 defensive rebounds is worth a great deal. The Kings outrebounded the Jazz by 3 on the defensive boards and Cousins is a big part of that.
* Marcus Thornton had one of his best games all season long in efficiency terms and making good decisions. More please Mr Thornton.
* Jason Thompson was JTpimpinlicious tonight when matched up with either Paul Millsap, Al Jefferson and even at times with Derrick Favors and/or Enes Kanter. That Jazz front line has real talent, and Jason showed his tonight. 10 points, 8 boards (4 offensive), and 3 blocks? #Yessir
* John Salmons went 2-3 from the floor, making a big shot with about 1:20 remaining, and grabbed 5 rebounds in 18 minutes. Not completely sucky IMO.
* JJ Hickson grabbed 5 boards and that's something. Otherwise, I won't say much here.
* Jimmer had 2 very Jimmer moments where he hits a 3, and on the next possession drives to the basket and dishing to Chuck Hayes for a layup. Then the Jimmer the Kings have seen repeatedly who struggles with the game reappeared.
* Isaiah Thomas. Another great 2nd half from the kid who has shocked many people on his way to being a rotation player. Am I surprised by the rotation part? A bit, but one of the things about the 2011 draft was that I felt would happen is that a few curveballs from talented players would make the draft order seem worse than it really was by using hindsight and the ability to see these guys against NBA players. The truth is that what Isaiah does is speed up the game and that makes it easier for Thornton and Thompson especially to get baskets. When Cousins has it going Thomas will feed him the ball in the post. That's not to be overlooked.
Again, for Kings fans who have watched all year long, what Isaiah Thomas is doing is not really new. The defense, the intensity, the attitude, the ball movement, the pace of the game all improve with Isaiah in the game. And you can't put a price or statistical measurement in all of those things.
* The Kings committed 17 TO's for 22 Jazz points. That's going to improve moving forward.
* The Kings outscored the Jazz in the paint 60-46.
* While fast break points favored the Jazz most of the game, by the end the Jazz ended up with 22 points to the Kings 21 points. That gap was closed in large part due to Thornton and Thomas' excellent open court play in the 4th quarter.
* The Kings got to the FT line 29 times, making 24 for 82%, and the Jazz got to the line 22 times and made 11 for 50%. That's the biggest difference in the game. Some of that is inflated due to the fouling at the end of the game, but that's the area that sticks out to me. The Kings have been shooting the ball well from the FT line as of late and that needs to continue moving forward.
Okay, one last thing before I go. I wrote a long piece at a new NBA site I'm writing for called "TheProBasketballTalk.com". It's about the arena saga and how it really dates back to 1985. Please read it.
Now it's time to watch White Collar. Enjoy the victory minions.
Original Story:
http://evilcowtown.com/2012-articles/...
THE BACKYARD
BEST OF MAXIM
RELATED ARTICLES
Now that the Kings have a tentative deal in place to stay in Sacramento, the team and city are rejoicing after averting a near disaster that would have included the team shipping off to another city next season. It started Tuesday night with the team's 103-96 home win over the Jazz. It was surely an emotional night, with Sacramento Mayor and former NBA point guard Kevin Johnson...
Each year, hundreds of EnergySolutions Arena security personnel and members of guest services help patrons at Jazz basketball games have a safe, pleasurable experience. In recognition of the many hours these employees work and the outstanding service they provide, Al Jefferson, Paul Millsap and C.J. Miles sponsored a dinner of appreciation. READ MORE >>
(source feed provided no summary content for this entry)
HOLLADAY, UTAH (AP) - The girlfriend of Utah Jazz center Al Jefferson entered a plea in court Wednesday to resolve charges that stemmed from her hitting and biting Jefferson during a dispute at their home.Shirley Lewis entered a plea in abeyance Wednesday to a misdemeanor assault charge, and a misdemeanor ...
Kings center DeMarcus Cousins had another dominating performance with 22 points and 18 rebounds in just 32 minutes in Tuesday's victory over Utah.
Sacramento Kings fans at tonight's game against the Jazz stand and applaud Gavin Maloof, say they're ready to build a new arena to keep their team in town. Juan Vargas and his girlfriend Leticia Arredondo, both of Sacramento walk to the Sacramento Kings game against the Utah Jazz at Power Balance Pavilion on Tuesday, Feb. 28, 2012. Vargas with Ironworkers Local 118 said...
Backers of a new downtown arena for the Sacramento Kings took a virtual victory lap through the city Tuesday – and plunged into the nitty-gritty details of a $387 million endeavor that still has as many questions as answers. Maloof brothers Joe, left, and Gavin, right, exult with Mayor Kevin Johnson to a standing ovation during a timeout in Tuesday's game against Utah at...
Forgive me for these ridiculous words masquerading as a preview, but that's the way it is. Clippers are better than the Kings, but they lost to the Wolves Tuesday night so that's....something. I'm not sure what it means for the Kings though. The Clippers for what's it wroth are 8-7 on the road (as opposed to 12-5 at Staples) and the Kings are at 8-5 at the artist...
The Sacramento County Board of Supervisors agreed today to move forward on a plan to help the city's arena financing effort. Sacramento County Supervisor Roberta MacGlashan FILE - In this Feb. 22, 2012 file photo, Sacramento Mayor Kevin Johnson speaks during a news conference in Sacramento, Calif. The city of Sacramento, the NBA basketball and the Kings have announced...
C.J. Miles scored a season-high 27 points and the Utah Jazz beat Houston 104-83 on Wednesday night, halting a four-game losing streak and the Rockets' four-game winning streak. Devin Harris added 19 points for Utah, which avenged a 101-85 loss in Houston on Feb. 19. Luis Scola led Houston with 18 points, while Kyle Lowery was held to 13 on 4-of-9 shooting after scoring 32 in the first meeting.
By Scott Bordoweastvalleytribune.com, Dec. 11, 2008 Say this about Suns general manager Steve Kerr: He's not afraid to take a risk. Clearly, Wednesday's deal that sent Raja Bell and Boris Diaw to the Charlotte Bobcats for shooting guard Jason Richardson — other, minor pieces were involved as well — is not as big of a gamble as trading Shawn Marion for Shaquille O'Neal...
Pacific Division rivals clash in California's capital Thursday when the Los Angeles Clippers kick off a six-game road trip by visiting the Sacramento Kings.
NBA News

Delivered to your inbox

You'll also receive Yardbarker's daily Top 10, featuring the best sports stories from around the web. Customize your newsletter to get articles on your favorite sports and teams. And the best part? It's free!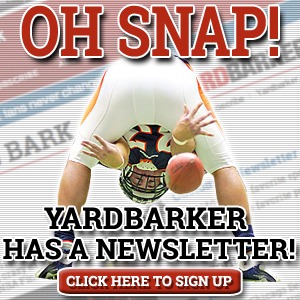 Latest Rumors
Best of Yardbarker

Today's Best Stuff

For Bloggers

Join the Yardbarker Network for more promotion, traffic, and money.

Company Info

Help

What is Yardbarker?

Yardbarker is the largest network of sports blogs and pro athlete blogs on the web. This site is the hub of the Yardbarker Network, where our editors and algorithms curate the best sports content from our network and beyond.