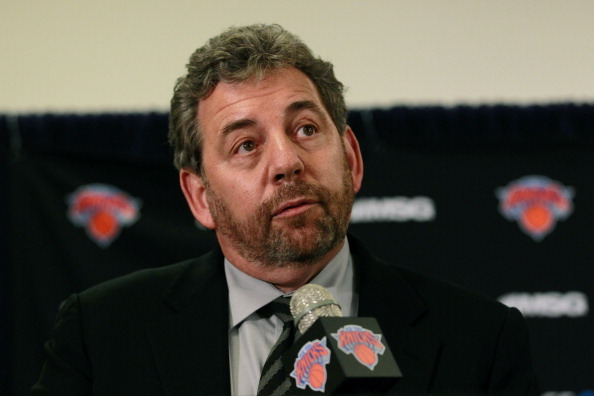 Madison Square Garden head honcho James Dolan was so offended with a security guard who didn't recognize him outside the exclusive Delta 360 Club inside the arena that he fired her right on the spot, sources told The New York Post The hotheaded owner of the Knicks cooled his heels overnight— and he rehired the underling the very next day, said the sources. Dolan, 57, was walking into the private club —open only to season-ticket holders an VIP guests —  during Sunday's Knick game against the Boston Celtics when security guard Fiordaliza Hernandez asked him for his ID — which he never wears, sources said. Instead of laughing it off, Dolan snapped, "Do you know who I am?" The startled security guard admitted she didn't. Then Dolan demanded, "How long have you worked here?" Three years, the guard said. "I'm your boss! I pay your salary!" Dolan shot back. Apparently the rules apply for everybody but the rock-star wannabe Cablevision boss but the steadfast Hernan
Read the rest of this story...
MORE FROM YARDBARKER
NBA News

Delivered to your inbox

You'll also receive Yardbarker's daily Top 10, featuring the best sports stories from around the web. Customize your newsletter to get articles on your favorite sports and teams. And the best part? It's free!