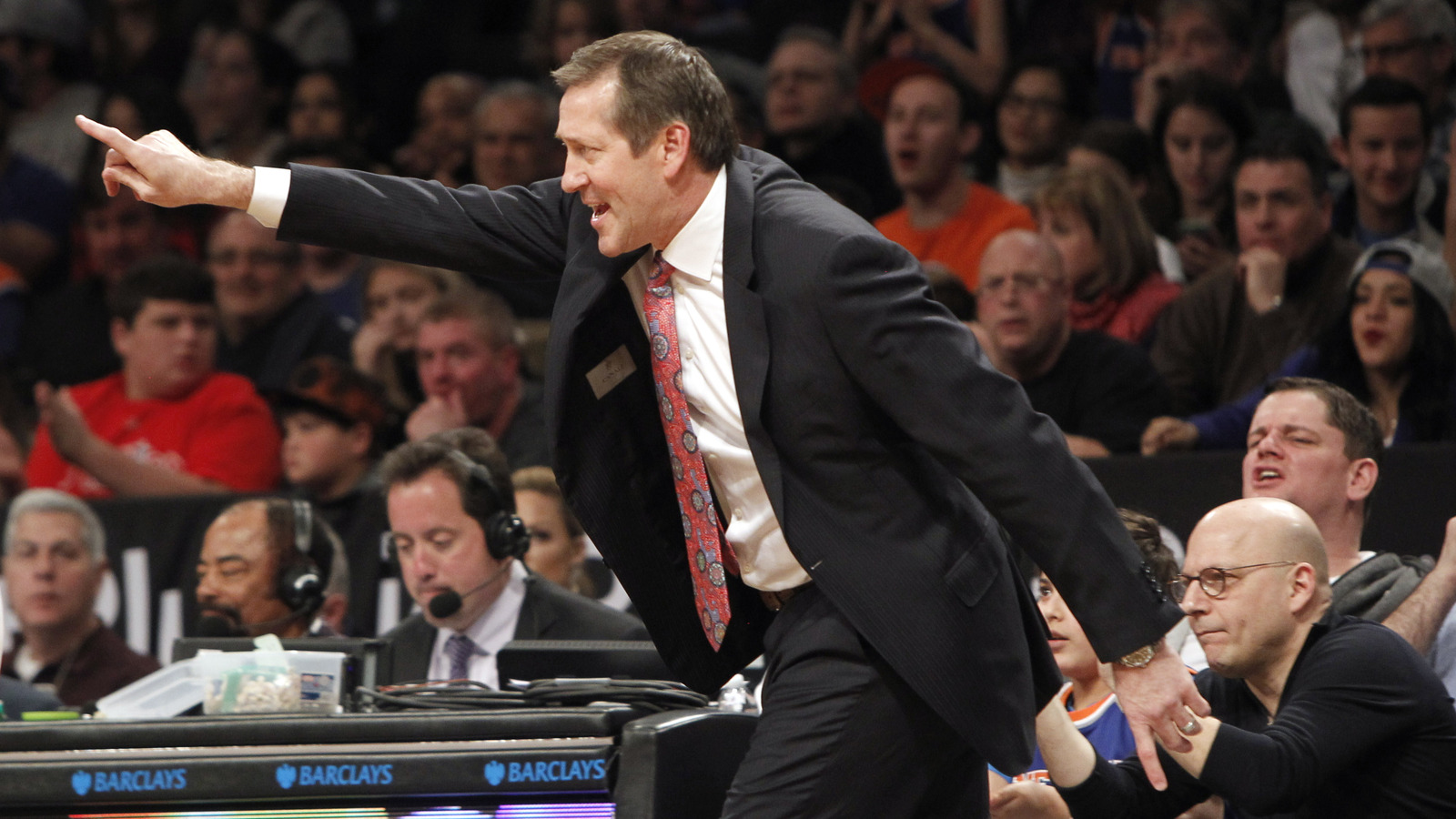 Mar 12, 2017; Brooklyn, NY, USA; New York Knicks head coach Jeff Hornacek reacts in the fourth quarter against Brooklyn Nets at Barclays Center. 
Nicole Sweet-USA TODAY Sports
Jeff Hornacek isn't exactly living up to expectations with the New York Knicks this year—and team president Phil Jackson has a habit of blowing through head coaches.
Despite this, it doesn't sound like Jackson will show Hornacek the door.
Marc Berman of the New York Post shared the report:
Despite the Knicks' brutal record and growing input of Phil Jackson, who reversed the head coach's offense, Jeff Hornacek's job is safe, according to an NBA source.
Berman explained a critical part of the reasoning:
Hornacek, according to an NBA source, gets high grades on both counts — maintaining a strong rapport with Jackson and associate head coach Kurt Rambis, Jackson's longtime compatriot.
Down year or not, this is actually great news for the Knicks. If Hornacek manages to coincide well with Jackson, he's worth building around for the future.
On the court, Carmelo Anthony and Derrick Rose might not be the youngest players around. But continuity still matters for players of any age—and is especially important for a budding superstar like Kristaps Porziņgis.
The record hasn't met expectations in New York this year, but this is a positive turn of events for the franchise, a strong contrast to much of the negativity coming out of the team this year otherwise.
MORE FROM YARDBARKER
Knicks News

Delivered to your inbox

You'll also receive Yardbarker's daily Top 10, featuring the best sports stories from around the web. Customize your newsletter to get articles on your favorite sports and teams. And the best part? It's free!