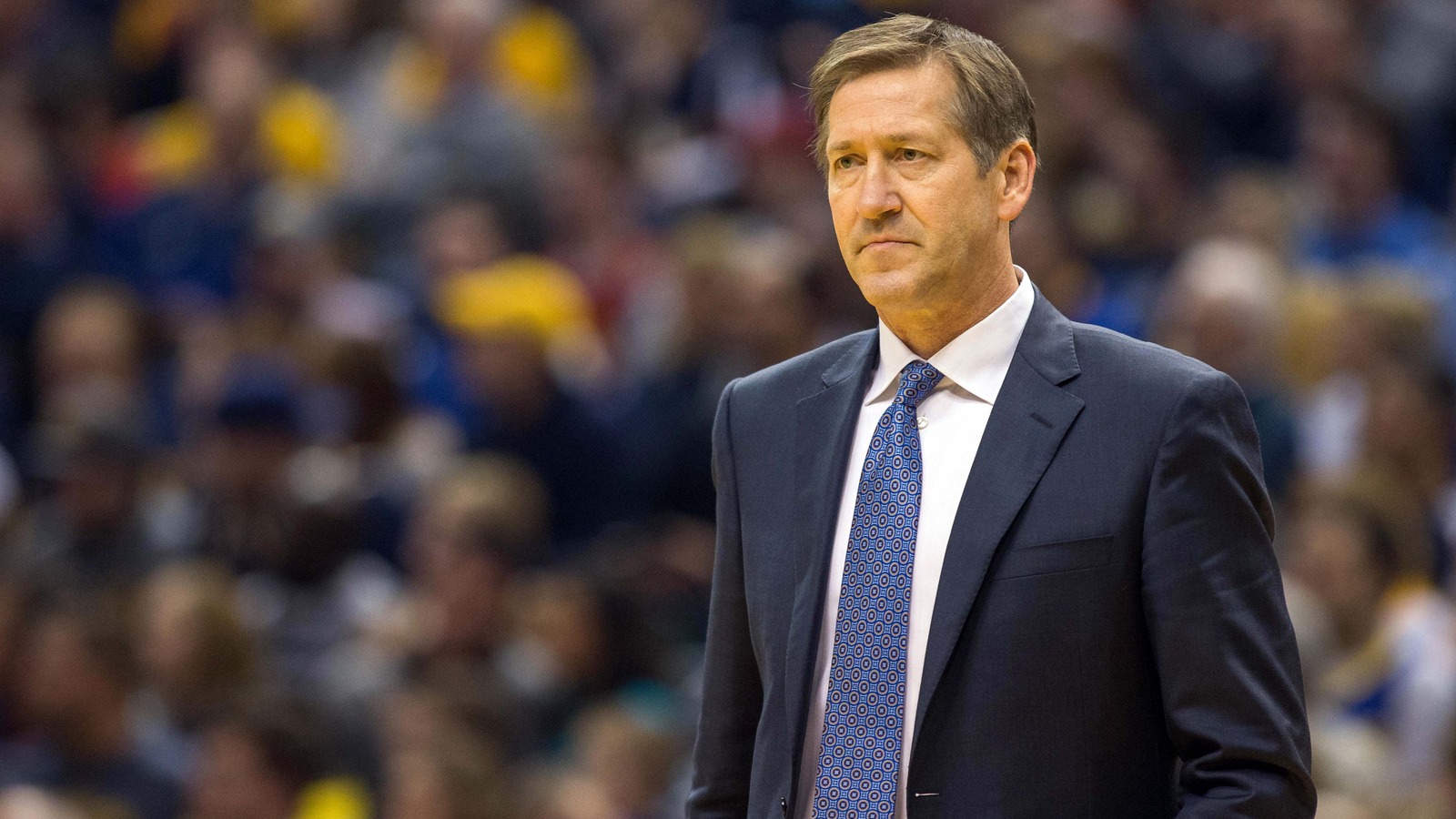 Are the Knicks tanking despite their insistence otherwise?
Trevor Ruszkowski-USA TODAY Sports
The New York Knicks have lost seven of their last 10 games and say they aren't tanking—please.
Phil Jackson and the Knicks apparently don't want to lose games, but it's hard to believe it based on the product they put on the court.
Here's a nugget from head coach Jeff Hornacek, per ESPN's Ian Begley:
Jeff Hornacek says he plans to play his veterans for the rest of the year unless he gets a directive from management to do otherwise

— Ian Begley (@IanBegley) March 16, 2017
In other words, the coach will keep playing guys like Carmelo Anthony and trying to win games unless team president Phil Jackson gives him a ring and says it's time to look at the future by playing younger guys—in some circles known as tanking.
But let's be honest—playing veterans is tanking as well. The Knicks have lost two of their last three outings, which doesn't sound so bad until one realizes those two losses came at the hands of the lowly Brooklyn Nets. The 13-win Brooklyn Nets.
The Brooklyn Nets Kyle O'Quinn said this about despite the losses, per the New York Daily News' Stefan Bondy:
Kyle O'Quinn after losing to Nets: "A team like that, you look at the roster, they shouldn't be in the gym with us."

— Stefan Bondy (@SBondyNYDN) March 17, 2017
So the Knicks can say they want to play veterans and compete. But there are one of two scenarios here. One, the team isn't being truthful to the fans and is tanking regardless of who takes the court. Or two, and this is even worse, this really is the best Knicks basketball has to offer, two losses to the Nets.
Either way, this isn't a good sign for a franchise trying to regain its legendary league footing and it surely isn't convincing free agents New York is the place to go and win a title.
MORE FROM YARDBARKER
Knicks News

Delivered to your inbox

You'll also receive Yardbarker's daily Top 10, featuring the best sports stories from around the web. Customize your newsletter to get articles on your favorite sports and teams. And the best part? It's free!