A huge step in pro sports happened today as NBAer Jason Collins came out as the first active gay athlete, according to Sports Illustrated. Several sports figures took to Twitter to show their support for Collins' Proud of @jasoncollins34. Don't suffocate who u r because of the ignorance of others #courage #support #mambaarmystandup #BYOU — Kobe Bryant (@kobebryant) April 29, 2013 I am so proud of my bro @jasoncollins34 for being real. #FTheHaters bit.ly/12J9el5 — Baron Davis (@Baron_Davis) April 29, 2013 Happy for @jasoncollins34 – a thoughtful guy + beloved teammate, and now, a role model for so many struggling to come out. Good luck to him. — Bill Simmons (@BillSimmons) April 29, 2013 "@scottdelbango: @spikelee Jason Collins coming out is a crazy thing and an amazing step towards progress. Cheers to the man."RESPECT. — Spike Lee (@SpikeLee) April 29, 2013 I'm proud to call Jason Collins a friend. wjcf.co/154piCi — Bill Clinton (@billclinton) April 29, 2013 The time has come. Maximum respect. RT @baron_davis: I am so proud of my bro @jasoncollins34 for being real. … tmi.me/TGSBh — Steve Nash (@SteveNash) April 29, 2013 Great character from a great family! That's all that matters! @jasoncollins34 #respect — Earl J Watson (@Earl_Watson) April 29, 2013 So proud of @jasoncollins34 for having the courage to stand up and out for who he is. I support, respect and salute you!! — Michael Strahan (@michaelstrahan) April 29, 2013 @nba @jason Collins, the NBA family has always been about acceptance and equality for all. Stand tall you have more supporters than haters. — Isiah Thomas (@iamisiahthomas) April 29, 2013 Here's a part of  Sports Illustrated's article from Collins: I'm a 34-year-old NBA center. I'm black. And I'm gay. I didn't set out to be the first openly gay athlete playing in a major American team sport. But since I am, I'm happy to start the conversation. I wish I wasn't the kid in the classroom raising his hand and saying, "I'm different." If I had my way, someone else would have already done this. Nobody has, which is why I'm raising my hand.  I realized I needed to go public when Joe Kennedy, my old roommate at Stanford and now a Massachusetts congressman, told me he had just marched in Boston's 2012 Gay Pride Parade. I'm seldom jealous of others, but hearing what Joe had done filled me with envy. I was proud of him for participating but angry that as a closeted gay man I couldn't even cheer my straight friend on as a spectator. If I'd been questioned, I would have concocted half truths. What a shame to have to lie at a celebration of pride. I want to do the right thing and not hide anymore. I want to march for tolerance, acceptance and understanding. I want to take a stand and say, "Me, too."
Original Story:
http://www.diehardsport.com/2013/04/2...
MORE FROM YARDBARKER
NBA News

Delivered to your inbox

You'll also receive Yardbarker's daily Top 10, featuring the best sports stories from around the web. Customize your newsletter to get articles on your favorite sports and teams. And the best part? It's free!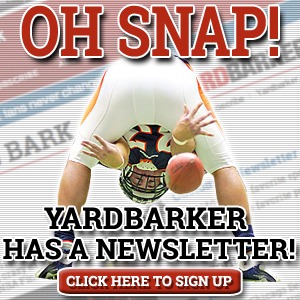 Latest Rumors
Best of Yardbarker

Today's Best Stuff

For Bloggers

Join the Yardbarker Network for more promotion, traffic, and money.

Company Info

Help

What is Yardbarker?

Yardbarker is the largest network of sports blogs and pro athlete blogs on the web. This site is the hub of the Yardbarker Network, where our editors and algorithms curate the best sports content from our network and beyond.