Found January 21, 2013 on NBA 24/7 365:
You've just scored 81 points in an NBA basketball game, the second most in the sixty-year history of the league.  In the process of obliterating a longstanding franchise record of one of the most storied organizations in the history of professional sports, you've quite literally carried your team to a 122-104 victory, inspiring 19,000 people to rise from their seats and laud you with a rousing ovation.  Only Wilt Chamberlain, a man of unthinkable legend, has ever done what you just did.  You're currently existing in a surreal universe far beyond the top of the world.  You've been congratulated by coaches and teammates, taken a shower, spoken to the media, and finally gone home to reflect on the greatest night of your basketball life.  What do you do next?  According to Kobe Bryant — the man who actually did this — you don't watch the game. That's a verified account, not a parody.  Upon further investigation, I discovered that Bryant had actually mentioned this in an interview published by ESPN on the 17th.  In that interview he very briefly explains why he's supposedly not chosen to review the historic game he played exactly seven years ago tomorrow. "To this day I've never seen that game. I don't feel the need to watch it. What am I going to learn? I don't watch those tapes. If I'm watching film it's usually for an upcoming opponent." Personally, I find this more than hard to believe.  Kobe Bryant — the man whose introversion, narcissism, and obsessive passion for the game have been as well documented as his feats of basketball greatness — has never, not even once, seen the single greatest game of his life?  Nah, I definitely don't buy that.  Not for a second.  As a matter of fact, I'd be surprised if there isn't at least one television in each of his mansions that plays the 81-point game on constant loop. Love the quotes, though.  The way Kobe downplays the game by so matter-of-factly stating that he's never bothered to check it out simply because there's nothing to learn from watching himself torch the lowly Craptors is just vintage Bryant.
Original Story:
http://nba247365.com/?p=9807
THE BACKYARD
BEST OF MAXIM
RELATED ARTICLES
As part of a special NBATV/Nike crossover, Lakers star Kobe Bryant has been live-tweeting while watching his 81-point performance against the Raptors in 2006.For his first tweet of the day, Kobe reveals that he hadn't watched the game till today:For those of you who wonder what Kobe ate for his pregame meal, he revealed that as well:
Things are not getting any better for the Los Angeles Lakers, and it would appear that the team's struggles are starting to do a number on Kobe Bryant. The Lakers have lost nine of their last 11 games. On the rare occasions that they play well defensively, they don't score enough points. When they put up plenty of points, the defense isn't there. After L.A.'s loss to the...
CHICAGO -- Kobe Bryant wants to fix the Lakers. Badly. Immediately. He said things were "very, very tough very, very frustrating," and that he was "trying to keep my cool," after the Lakers lost to the Chicago Bulls on Monday, 95-83. "We're going to have to change something probably going to have to post the ball a lot more, slow the game down a lot...
The Lakers are 17-23, six games under .500, have fired a coach in Mike Brown, think about trading Paul Gasol everyday, and are just mired in mediocrity. There are more than enough people to go around who can share part in the blame, but according to ESPN L.A., Kobe Bryant says you can "point the finger at him, he'll take the blame." "That's on me," the 34-year-old Bryant...
MEMPHIS -- The Lakers needed to talk. So they did. Loudly. They held a clear-the-air team meeting before Wednesday morning's shoot-around, with Kobe Bryant very directly asking Dwight Howard if he disliked playing with the long-time Lakers star. "Guys went at each other a little bit," said a person who witnessed the meeting. Coach Mike D'Antoni started it by...
The season has been a colossal disappointment so far, and Kobe Bryant was willing to shoulder the blame not only for Sunday's defeat, but also for the entire season.
Kobe Bryant empathizes with the struggles of Dwight Howard coming off major surgery in a difficult market.
Kobe Bryant directly asked Dwight Howard if he disliked played with him.
Michael Jordan worked hard to cultivate a regal image in public in the latter half of his career. Kobe Bryant comes across as cold and rude. LeBron James, meanwhile, sings karaoke. The Heat star showed once again that he is not afraid to reveal his lighter side by busting out his dance moves to sing Michael Jackson songs at a recent event. The reigning NBA Most Valuable Player sang...
Lakers News

Delivered to your inbox

You'll also receive Yardbarker's daily Top 10, featuring the best sports stories from around the web. Customize your newsletter to get articles on your favorite sports and teams. And the best part? It's free!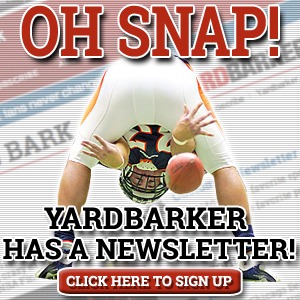 Latest Rumors
Best of Yardbarker

Today's Best Stuff

For Bloggers

Join the Yardbarker Network for more promotion, traffic, and money.

Company Info

Help

What is Yardbarker?

Yardbarker is the largest network of sports blogs and pro athlete blogs on the web. This site is the hub of the Yardbarker Network, where our editors and algorithms curate the best sports content from our network and beyond.