Found December 27, 2012 on Sports-Glory:
Los Angeles Lakers guard Kobe Bryant has overtaken LeBron James as the NBA All-Star top vote getter.  The second ballot returns were released on Thursday. Kobe has 977,444 votes, while James is second with 970,314, followed by Kevin Durant at 924,898, and Carmelo Anthony with 891,759. The 62nd NBA All-Star Game will be played at the Toyota Center in Houston, Tex. on Sunday, Feb. 17, 2013 (8 pm ET), televised exclusively on TNT and broadcast exclusively on ESPN Radio in the U.S. Balloting will conclude on Jan. 14, and starters will be announced live on TNT on Jan. 17, during a special one-hour pregame show at 7 p.m. ET featuring Ernie Johnson, Charles Barkley, Shaquille O'Neal and Kenny Smith. The special will air prior to TNT's exclusive doubleheader featuring the Los Angeles Clippers at the Minnesota Timberwolves (8 p.m. ET) and the Miami Heat at the Los Angeles Lakers (10:30 p.m. ET). The NBA All-Star ballot lists 120 players -- 60 each from the Eastern and Western conferences -- with 36 frontcourt and 24 guards from each conference comprising the list. Voters select three frontcourt and two guards from each conference. The 120 players on the ballot were selected by a panel of media who regularly cover the NBA: Steve Aschburner (NBA.com), Jonathan Feigen (Houston Chronicle), Doug Smith (Toronto Star/PBWA), and Kenny Smith (TNT). 2013 All-Star Ballot | Second Returns 2013 NBA ALL-STAR BALLOTING PRESENTED BY SPRINT EASTERN CONFERENCE Frontcourt: LeBron James (Mia) 970,314; Carmelo Anthony (NYK) 891,759; Kevin Garnett (Bos) 328,716; Chris Bosh (Mia) 308,194; Tyson Chandler (NYK) 260,000; Paul Pierce (Bos) 171,601; Joakim Noah (Chi) 129,331; Josh Smith (Atl) 111,260; Anderson Varejao (Cle) 99,955; Amar'e Stoudemire (NYK) 90,996; Shane Battier (Mia) 88,800; Andrew Bynum (Phi) 84,939; Luol Deng (Chi) 76,400; Brook Lopez (BKN) 67,991; Jeff Green (Bos) 52,785. Backcourt: Dwyane Wade (Mia) 645,875; Rajon Rondo (Bos) 574,272; Deron Williams (BKN) 309,778; Kyrie Irving (Cle) 258,193; Ray Allen (Mia) 195,142; Monta Ellis (Mil) 71,287; Raymond Felton (NYK) 66,745; Jrue Holiday (Phi) 56,683; Jason Terry (Bos) 52,833; Brandon Jennings (Mil) 49,122. 2013 NBA ALL-STAR BALLOTING PRESENTED BY SPRINT WESTERN CONFERENCE Frontcourt: Kevin Durant (OKC) 924,898; Dwight Howard (LAL) 616,150; Blake Griffin (LAC) 489,795; Tim Duncan (SA) 299,434; Pau Gasol (LAL) 197,377; Kevin Love (Min) 189,949; Omer Asik (Hou) 131,002; Rudy Gay (Mem) 125,562; Serge Ibaka (OKC) 111,963; Marc Gasol (Mem) 99,271; Zach Randolph (Mem) 97,778; LaMarcus Aldridge (Por) 97,090; Dirk Nowitzki (Dal) 93,491; Metta World Peace (LAL) 85,279; Chandler Parsons (Hou) 78,235. Backcourt: Kobe Bryant (LAL) 977,444; Chris Paul (LAC) 542,564; Jeremy Lin (Hou) 496,133; James Harden (Hou) 283,691; Russell Westbrook (OKC) 232,074; Steve Nash (LAL) 166,262; Tony Parker (SA) 111,032; Ricky Rubio (Min) 96,466; Stephen Curry (GS) 78,380; Manu Ginobili (SA) 70,813.
Original Story:
http://sportsglory.com/xn/detail/6286...
THE BACKYARD
BEST OF MAXIM
RELATED ARTICLES
Photo Credit: ESPN.GOMuch like the Lakers thus far, Dwight Howard hasn't been much of himself this season.  Recovering from back surgery last April that sidelined him for the rest of last season, Howard is still not 100% and won't be for a couple more months.  His play this season is not what many Laker fans had expected from what they remember in Orlando.Last night was another...
THE OTHER SIDE
Video: Kobe doing Kobe.
LOS ANGELES Following a lackluster loss in Denver on Wednesday night, the Lakers showed that when properly motivated by embarrassment this time they can play defense. And play it well. Los Angeles grabbed 52 rebounds and scored 23 fast-break points to beat Portland 104-87 at Staples Center on Friday night. Dwight Howard bounced back from his flagrant 2 ejection and 35,000 fine...
Los Angeles Lakers center Dwight Howard has been fined $35,000 for his Flagrant Foul Two against Kenneth Faried of the Denver Nuggets, it was announced today by Stu Jackson, Executive Vice President, Basketball Operations. The incident, in which Howard made excessive contact with Faried above the shoulders, occurred with 5:02 remaining in the third quarter of the Lakers' 126-114...
Dwight Howard is three flagrant foul points away from an automatic one-game suspension.
Kobe Bryant has been a high-volume shooter and scorer his whole career; nothing is about to change now If there is anything Kobe Bryant cannot do on a basketball court, it probably is back down. His bull-dog, constant effort mentality would never let him to do such a cowardly thing and has contributed greatly to what he has become as a basketball player, a future Hall-of...
Dwight Howard was ejected during the 3rd quarter of Wednesday night's game against the Nuggets after officials ruled a hard foul on Kenneth Faried a Flagrant 2 foul:
Dwight Howard was ejected Wednesday night during the third quarter of Lakers vs. Nuggets. Howard mushed Kenneth Faried in the face, earning a Flagrant 2 foul.   Howard left the game with 12 points and seven rebounds. The Lakers eventually loss this one, 126-114 ending their 5-game win streak. After the game, Faried had this to say about [...]
Kobe Bryant has overtaken LeBron James as the top vote-getter for the 2013 NBA All-Star Game. The league issued the second set of balloting returns on Thursday, with Bryant pulling ahead of James by 7,130 votes. The starters in the Western Conference project to be Kevin Durant (970,314), Dwight Howard (616,150), Chris Paul (542,565), Blake Griffin (489,795) and Bryant (977,444)...
It may have taken longer than expected, but the Los Angeles Lakers are finally starting to look like a force to be reckoned with. The Lakers try to extend their winning streak to six for the first time in two seasons Wednesday night against the Denver Nuggets, who've proven nearly unbeatable on their home court. Los Angeles (14-14) appears to have found it its stride after...
The ability of Steve Nash to help run the offense may extend Kobe Bryant's career.
Photo courtesy of Doug Pensinger, Getty ImagesA night after a big fourth quarter comeback to beat the New York Knicks, the Lakers found themselves in a hole they couldn't get out of tonight against the Denver Nuggets. The Lakers were down nine points after Corey Brewer hit a 3-pointer to end the third. In the fourth quarter, the Nuggets built that lead to 15 and had an answer for...
Lakers News

Delivered to your inbox

You'll also receive Yardbarker's daily Top 10, featuring the best sports stories from around the web. Customize your newsletter to get articles on your favorite sports and teams. And the best part? It's free!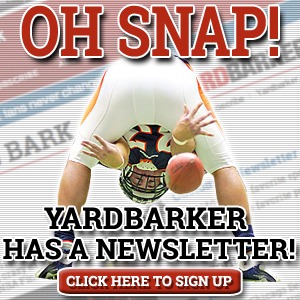 Latest Rumors
Best of Yardbarker

Today's Best Stuff

For Bloggers

Join the Yardbarker Network for more promotion, traffic, and money.

Company Info

Help

What is Yardbarker?

Yardbarker is the largest network of sports blogs and pro athlete blogs on the web. This site is the hub of the Yardbarker Network, where our editors and algorithms curate the best sports content from our network and beyond.