Posted November 12, 2012 on AP on Fox
PLAYERS:
Pau Gasol
,
Dwight Howard
,
Phil Jackson
,
Bernie Bickerstaff
,
Antawn Jamison
,
Kobe Bryant
,
Steve Blake
,
Jim Buss
,
Mitch Kupchak
,
Mark Cuban
,
Carmelo Anthony
,
Dwyane Wade
TEAMS:
Los Angeles Lakers
,
Dallas Mavericks
,
New York Knicks
,
Miami Heat
Pau Gasol got home from the game and read about it on Twitter, while Dwight Howard got a midnight message on his BlackBerry. They shared most Los Angeles Lakers fans' mix of surprise, trepidation and anticipation. Just when everybody thought the Lakers were getting back together with Phil Jackson, they switched course in the middle of the night and went with Mike D'Antoni. What a weekend in Hollywood -- and the real drama isn't over yet. The Lakers reacted with ample excitement and a little bewilderment Monday to their front office's surprising decision to hire D'Antoni as coach Mike Brown's replacement over Jackson, the 11-time champion who discussed the job at his home Saturday and apparently wanted to return. D'Antoni didn't even interview for the job in person, speaking to the Lakers over the phone. ''It has been crazy, but all this stuff will just make this team stronger,'' said Howard, who has been in a Lakers uniform for about six weeks. ''Everything that we've been through so far, it's going to make us stronger, and we have to look at this as a positive situation.'' The Lakers' third coach in four days won't take over the team until later in the week. D'Antoni still hadn't been cleared to travel Monday after undergoing knee replacement surgery earlier in the month, although the Lakers are optimistic the former Knicks and Suns coach will arrive in Los Angeles on Wednesday. So interim coach Bernie Bickerstaff was still in charge Monday when the Lakers gathered for an informal workout ahead of Tuesday's game against San Antonio. Just two weeks into the regular season, the Lakers (3-4) are about to start over with a new offense and another coaching staff -- and a renewed certainty they're expected to compete for a title this season. ''It's been a zoo,'' said forward Antawn Jamison, a 15-year NBA veteran who played for D'Antoni on a U.S. national team. ''But as I was telling somebody, it's just a typical day here in L.A. It's interesting. ... It should be a lot easier to adjust to than the system we were trying to get adjusted to early on in the season. We've got Steve (Nash) that can help us out.'' Two Lakers who supported both Brown and his two potential replacements weren't available in El Segundo to weigh in on the hire. Nash missed the workout while getting treatment on his injured leg, while Kobe Bryant left before it ended to share a helicopter ride home to Orange County with point guard Steve Blake, who needed an exam on his abdominal injury. And the tall, professorial coach with all the rings wasn't at the Lakers' training complex at all. Just 24 hours after Jackson seemed headed back to his oversized chair on the Staples Center bench, D'Antoni had the job. It's too soon to tell how the Buss family's latest counterintuitive move will sit with Lakers fans, who chanted ''We want Phil!'' during the club's weekend games, both victories after a 1-4 start. ''Everybody had expectations about it, and they were all pretty high,'' Gasol said of Jackson's potential return. ''We all understood what Phil brings to the table ... and what he means to the city and the franchise. It just couldn't work out for whatever reason.'' Jackson issued a statement to a handful of media outlets Monday, implying he was essentially offered the job after meeting with Lakers owner Jim Buss and general manager Mitch Kupchak. Jackson thought he would be able to come back to the Lakers on Monday with his decision, but instead was awakened by a midnight phone call from Kupchak. ''The decision is of course theirs to make,'' Jackson said in his statement. ''I am gratified by the groundswell of support from the Laker fans who endorsed my return, and it is the principal reason why I considered the possibility.'' The Lakers largely echoed the thoughts of Howard, who was looking forward to playing for Jackson: ''Management had to do what they felt is best for the team, and we as players have got to find a way to win.'' The Lakers publicly offered no reason for passing over the coach with the most championships in NBA history. Although nobody could claim the Buss family is afraid of spending money, Brown still is owed more than $10 million for the remaining three seasons on his four-year, $18 million contract, while D'Antoni will make $4 million a season for the next three years -- and their salaries together might be less than what Jackson would command. The Lakers largely know what they would get with Jackson, but D'Antoni intrigues this older, top-heavy team with an urgency to contend for a title before Howard's free agency next summer and Bryant's possible retirement in a few years. Howard and Gasol both believe D'Antoni's up-tempo style can work well for the Lakers. Howard would seem to be a natural to partner with Nash in the pick-and-roll attacks loved by D'Antoni and Nash, although Gasol doesn't immediately fit into the definition of a big man who can play on the perimeter and shoot 3-pointers. ''It's a great system, (but) I don't think he ever had a defender such as myself or a defender such as Dwight Howard on those teams,'' Metta World Peace said. ''I don't think he ever coached those type of players, so his defense should be self-explanatory, and his offense is amazing, so it should be fun for Laker fans.'' The rest of the NBA sat back and watched the Lakers' drama with amusement over the past two days, with Dallas owner Mark Cuban weighing in gleefully on the mess: ''I hope they have to do it again and again and again.'' Jackson's flirtation with the job is the strongest indication yet that he's interested in coaching again, which makes him a prime candidate for another franchise. Yet D'Antoni also received praise around the league, even from New York, where he resigned last March after failing to win a playoff game in three-plus years with the Knicks. ''Despite all the hoopla ... that was going on about me and Mike, we actually have a pretty good relationship, especially behind closed doors,'' Carmelo Anthony said. ''We actually talked a lot, talked basketball. Hopefully he brings some positive energy over there. Anytime guys are losing like that, there's always negativity, a lot of negative energy. So sometimes change is better.'' Added Dwyane Wade, who has played for D'Antoni on the U.S. national team: ''He has a tough job ahead of him, but I'm sure he's excited about the opportunity that he gets to be with America's team.''
Original Story:
http://msn.foxsports.com/nba/story/Ko...
THE BACKYARD
BEST OF MAXIM
RELATED ARTICLES
Leaving Hall of Famer Phil Jackson "stunned," Los Angeles Lakers' suits unanimously chose offensive wizard Mike D'Antoni to become the organization's next head coach over the "Zen Master" earlier today. The 61-year-old D'Antoni, who was last employed by the New … Continue reading →
Mike D'Antoni used to look like he was having so much fun. When his teams in Phoenix were operating at a frenetic pace offensively and playing better than advertised defensively, the coach often seemed to have a bemused smile on his face, even after most losses. The man could coach, everyone knew it, and everyone seemed to appreciate it. Then D'Antoni went to New York and the...
TOSS IT UP
Although the San Antonio Spurs were able to fend off the Los Angeles Lakers by the score of 84-82, they weren't exactly able to stop this alley-oop connection from Kobe Bryant to Dwight Howard. The alley-oop happened in the first quarter of play as Kobe found Dwight with a beautiful lob pass that went over the head of Spurs defender Danny Green: Kobe finished the game with...
Welcome to Lakerland, where the working motto is now: another day, another bombshell. Just when it seemed inevitable that Phil Jackson would ride to the rescue after the Lakers shocked the NBA by firing Mike Brown five games into the season, they pulled an even more astonishing move late Monday night by hiring Mike D'Antoni as coach. The deal, for three years and $12 million...
Phil Jackson has known for months that he wanted to coach again. Mike Brown was quickly removed from the Lakers job once a suitable testing period (five games) had been completed. Kobe Bryant wanted Jackson's return. Dwight Howard, Pau Gasol and Steve Nash would be lifted to their full potential just as soon as Jackson, who was about as sure to take the job the minute it opened...
The Pringles Man has come back to the NBA as Mike D'Antoni (and not Phil Jackson) will serve as the head coach of the Los Angeles Lakers. Steve Nash is pleased.The post Mike D'Antoni To The Lakers: The Return Of The Pringles Man appeared first on The Sports Fan Journal.
Newly minted Lakers head coach Mike D'Antoni was just as shocked as everyone else to discover it was him and not Phil Jackson who would be taking over the coaching reins for the Lakers. D'Antoni has started giving interviews and has been cleared to fly – he had knee surgery but he's good to go [...]
With Hall of Famer Phil Jackson expected to be formally announced as the Los Angeles Lakers new head coach tomorrow, the "Zen Master" is attempting to add Brian Shaw and Scottie Pippen to his staff. The 46-year-old Shaw, who won … Continue reading →
It shouldn't be a surprise that Phil Jackson is the favorite to return as head coach of the Lakers. He was non-committal about his coaching future during an HBO Real Sports interview this past June. There were rumblings all summer that he would have entertained taking over the Knicks "clumsy roster" if they had called. He was connected to openings in Portland and Orlando, as...
The Los Angeles Lakers announced the hiring of coach Mike D'Antoni on Monday. D'Antoni replaces Mike Brown, who was fired on Friday. The Lakers signed D'Antoni to a multi-year deal but did not release the terms of the contract. However, it is believed to be for three years and worth $12 million. "After speaking with several excellent and well-respected coaching...
New Los Angeles Lakers coach Mike D'Antoni said he will be a failure at the Staples Center if he doesn't put his new team in the title hunt. "I'm going to do everything I can do to win a championship," D'Antoni told KSPN-AM 710 on Tuesday. "If we're not at least in the hunt, a serious hunt, then I've failed as a head coach. I'm comfortable...
NBA News

Delivered to your inbox

You'll also receive Yardbarker's daily Top 10, featuring the best sports stories from around the web. Customize your newsletter to get articles on your favorite sports and teams. And the best part? It's free!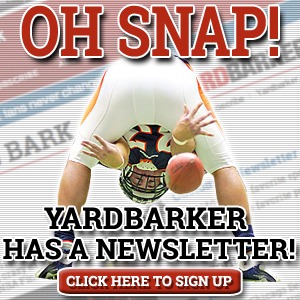 Latest Rumors
The Backyard

Today's Best Stuff

For Bloggers

Join the Yardbarker Network for more promotion, traffic, and money.

Company Info

Help

What is Yardbarker?

Yardbarker is the largest network of sports blogs and pro athlete blogs on the web. This site is the hub of the Yardbarker Network, where our editors and algorithms curate the best sports content from our network and beyond.