Found November 26, 2012 on Purple and Gold Blog:
After a full week with new head coach Mike D'Antoni, the Lakers have improved significantly on offense, defense and in their bench production. They're looking better as a unit in terms of their ball movement, spacing, and getting to know each other's tendencies on the offensive side. Defensively, their rotation, transition, and energy have gone up, as well. Thanks to Bernie Bickerstaff's superb attention to prepare them for an offense that doesn't have any Princeton or Triangle on its name, the transition to D'Antoni has been without a hiccup. Their 2 wins under D'Antoni is indicative of what the Lakers can do both on offense and defense if they bring the intensity and effort. But their 2 losses against Sacramento and Memphis pretty much showcased that they still have a long road in adjusting mentally to become a legit title contender. The good news is it isn't even December yet and Steve Nash has yet to return. Pau Gasol, again, got the brunt of the blame for those 2 road losses against the Kings and Grizzlies for whatever reason. I guess it's easy to forget that Dwight Howard went 14 points on 4-for-11 shooting combined on those same 2 games. It's difficult for post-players to be productive on offense and have the team build on their team chemistry when the rest of their teammates ignore them. The way their fortunes changed when they got their bigs involved early and often against Dallas is a reminder of that. The next 3 games, starting on Tuesday against Indiana, will be at Staples Center before they see 7 road games the following 8 games. Seeing their struggles away from home, the Lakers can't take these early home games for granted. Even before the firing of Mike Brown, the team was having trouble finding its identity. Having gone through Bickerstaff and now D'Antoni, the steps moving forward stumbled a bit. But as many of you might question, how does that affect the way they play defense? For the most part, their effort on defense should always be there. They're a capable team as we've just seen against the Mavericks. But everything goes back to their consistency on how they attack the opposition and not having a system in place defensively. Brown was supposed to establish that first but his Princeton offense took priority over everything else. To a degree, it was a mistake since the Lakers didn't quite grasp his style of defense even last season. Then again, that's assuming he actually had a plan defensively to begin with. Not saying that D'Antoni has a better one. But at least, the team is responding to his demands to get back on defense, read what the offense is trying to do and just come out to make a difference on that end of the court a lot more than Brown ever could. And when you take all of that with Howard, Metta World Peace and Kobe Bryant on the floor defensively, that just might be all the Lakers need. Without Nash at the point, it's impossible to gauge how much better the team can become offensively. Kobe has done a remarkable job filling in for him. Kudos to both Darius Morris and Chris Duhon for stepping up also. But if the team is already averaging 101.2 points under D'Antoni without Nash, it's a good bet the Lakers will get plenty more opportunities to put up points when he gets back. As long as the team continue to play for D'Antoni and buy into whatever adjustments that needs to be made, the Lakers are going to be just fine.
Original Story:
http://www.purpleandgoldblog.com/2012...
THE BACKYARD
BEST OF MAXIM
RELATED ARTICLES
New team, same old Dwight Howard. After starting the 2012 NBA season at 1-4, the Los Angeles Lakers have bounced back nicely as they currently stand with a record of 7-7 in the Western Conference. During a recent team flight, Howard somehow gained control of the in-board intercom and decided to have some at the expense of some of his teammates. The major target of his rant was Kobe...
TMZ.com caught up with former Lakers Coach Phil Jackson recently in Santa Barbara. Jackson, seen walking casually to his car, spoke about his recent interaction with the Lakers prior to the Mike D'Antoni hire. "We never discussed any terms, so there was never anything there," said Jackson. The Lakers and Jackson had a conversation about the open position after the...
In a report by ESPN LA, Lakers point guard Steve Nash hopes to return back to the court soon.  He was able to participate during the Lakers practice at their facility in El Segundo, California.  Nash was to go through an MRI on Monday, but the Lakers decided to just have the Canadian point guard go through some drills with the Lakers strength coach.  As for a return date, the...
EL SEGUNDO - The Los Angeles Lakers re-assigned guard Darius Johnson-Odom to the Los Angeles D-Fenders of the NBA Development League, it was announced Sunday. Johnson-Odom, the 55th overall pick in the 2012 NBA Draft, was acquired by the Lakers from Dallas on draft night. The 6-2 guard out of Marquette averaged 15.7 points, 3.1 rebounds and 2.5 assists in 105 career collegiate games...
Kobe Bryant wore his Nike Grinch shoes for the past two years on Christmas Day, and it looks like he will be rocking them this year as well.   Nike unveiled the kicks today and from the looks of it, I think folks should be fairly happy.   How do you think they compare to his 2010 and 2011 shoes?   via Athlete Swag Article found on: Cosby Sweaters
The Los Angeles Lakers have taken heat from a number of people over the way they handled their coaching change situation earlier this month, and Charles Barkley is one of the latest. Barkley said he is a fan of Mike D'Antoni as a coach, but he disagrees with the way the Lakers treated Phil Jackson. "Well, I just thought they disrespected Phil Jackson," Barkley told The Mike...
According to a report by CBS Sports, Lakers forward Pau Gasol is dealing with knee tendinitis.  This could be a reason why his numbers and performance have not been in great shape lately.  The media and critics have been blaming head coach Mike D'Antoni and his new system as leaving Pau Gasol out of the loop, but the offense could just be an excuse.  Even his own teammate, Kobe...
The Lakers are still in upheaval and getting used to their new coach. The last thing Mike D'Antoni probably wants to do at this point is make things worse and bring more change. D'Antoni has no plans for any more changes to the Lakers coaching staff. He said last week that he plans to keep Mike Brown's former coaching staff in place through the end of the year. Eddie...
Pau Gasol trade chatter had increased in recent days in the media, but the Lakers are not looking to trade him.
The Los Angeles Lakers finally may be getting the hang of coach Mike D'Antoni's up-tempo offense, which may be in for one of its toughest tests against the defensive-minded Indiana Pacers. Los Angeles begins a three-game homestand Tuesday night versus the Pacers, who will be kicking off a four-game road trip with the first of three straight games in California. The Lakers...
LOS ANGELES -- George Hill bided his time, let the game clock dwindle, then calmly beat three All-Stars to the hole to give the Indiana Pacers a 79-77 win over the Los Angeles Lakers in front of a stunned Staples Center crowd Tuesday night. Hill took Metta World Peace off the dribble, then outraced Pau Gasol and Dwight Howard to hit a game-winning layup with one-tenth of a second...
By: John Fortney – Staff writer "Barkeep! I'll take a shot of Jamison please." Lakers/Mavericks The Lakers took the Mavericks to the woodshed Saturday night so there wasn't much to take from this game. And by not much, I mean only one. Antawn Jamison. Jamison had a excellent game posting 19 points, 15 boards, one trey, and a steal against the Mavs in 29 minutes. We here...
Lakers News

Delivered to your inbox

You'll also receive Yardbarker's daily Top 10, featuring the best sports stories from around the web. Customize your newsletter to get articles on your favorite sports and teams. And the best part? It's free!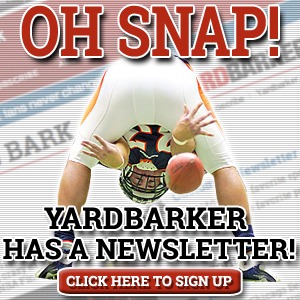 Latest Rumors
Best of Yardbarker

Today's Best Stuff

For Bloggers

Join the Yardbarker Network for more promotion, traffic, and money.

Company Info

Help

What is Yardbarker?

Yardbarker is the largest network of sports blogs and pro athlete blogs on the web. This site is the hub of the Yardbarker Network, where our editors and algorithms curate the best sports content from our network and beyond.