Found July 11, 2013 on Jocks and Stiletto Jill:
Things have been really off for Lamar Odom since the Los Angeles Lakers traded him to the Mavericks two seasons ago. it took him the bulk of last season to round into playing shape and he's been fighting off allegations that he's cheating on his wife, Khole Kardashian with a stripper he met in DC at Stadium night club. Lamar has cheated on Khloe since at least January 2012, a source tells the mag, when he met gorgeous 29-year-old brunette Jennifer Richardson at the Stadium Club strip club in Washington, D.C., after playing a game for the Dallas Mavericks. RadarOnline.com previously reported about how "strippers were grinding on him," during that wild night. "Lamar and Jennifer ate dinner in an intimate booth together that night, then he took off her shoes and started rubbing her feet," a friend of Jennifer's tells the mag. "The chemistry between them was off the charts!" "As soon as she got there, he took her phone apart and put the pieces in different spots all around the room," her friend reveals. "He actually took the battery out and the back off. She thought he was afraid that she would take photos or record him." Smart move disabling her phone, she must have had a Blackberry because there's no battery removal with an iPhone. Lamar went on a rampage Wednesday afternoon and was caught on video destroying the camera equipment of 2 paparazzi in Hollywood, putting some of that equipment and then snapping a photo- calmly – with a fan. Of course, TMZ captured the footage.   I wonder what set LO off like that. Did you notice the tourist van, those people are going home with a true Hollywood story!If the cheating rumors are true, I bet his ex-fiance, Liza Morales is thinking, told you so, Khlo. Lamar and the Lakers are reportedly working on a reunion. So far, no charges have been filed.   spotted at BSO
Original Story:
http://jocksandstilettojill.com/2013/...
THE BACKYARD
BEST OF MAXIM
RELATED ARTICLES
Look, we all know about Southern California and its mellow mood, but Lamar Odom's temper tantrum on Wednesday in Los Angeles was ridiculous. In one of the mellowest rages ever captured on camera , Odom, reportedly at his wits' end with the paparazzi, calmly reached into someone's small Toyota and started flinging camera equipment into a busy street like he was tossing...
Lamar Odom, this is no way to go about getting a new job this year. TMZ reported that Lamar did the following: Lamar Odom went absolutely nuts on 2 paparazzi in Hollywood this afternoon … smashing a car, a camera … and then fleeing the scene — apparently with some of the destroyed camera gear. He then walked across the street and smashed another photog's car with a metal...
Lamar Odom is weighing whether to sign with the Lakers or Clippers on a one-year, $1.4 million contract. Odom, 33, has not drawn interest from many teams.
One of the Paparazzi photographers involved in Lamar Odom's meltdown this week plans to press charges against the NBA player. TMZ reports that one of the photographers has retained an attorney and wants to see Odom go down. Odom went off on some photographers in Hollywood on Wednesday, removing photography equipment out of one's car [...]
You know, I kind of feel bad for Lamar Odom. His now mostly irrelevant basketball career has taken a backseat to him being married to a Kardashian. And where there is a Kardashian, there is paparazzi. We all knew it was only a matter of time before one of them had a meltdown, I just assumed it would be Bruce Jenner. Yestersay in Hollywood, Odom went into the back of a paparazzo...
After Dwight Howard ditched the Los Angeles Lakers to join the Houston Rockets, the Lakers have been feverishly looking for free agents to bolster their roster, despite the fact that the Lakers have very limited financial flexibility. There has been talk about the possible return of forward Lamar Odom to the Lakers recently, and it has picked up steam over the past 24 hours. One...
Something must have set Lamar Odom off on Wednesday as the NBA free agent tossed the gear of a photographer into a street in Hollywood. Footage of the incident was first reported by TMZ. As odd as Odom's initial actions were so too is the end of the video where a woman asks him to pose for a photo and he does. Thus far no police reports have been filed.
Lamar Odom lashed out on paparazzi in LA on Wednesday afternoon, tossing cameras and various items from a car into a crowded street and then smashing another paparazzo's car, reportedly because the photographers questioned his loyalty to wife Khloe Kardashian. It may not have been the best timing as it was also reported Odom was kicked out of his house Wednesday after rumors surfaced...
Lamar Odom flipped out on a few paparazzi members in Hollywood on Wednesday, and it sounds like he was set off when asked about his alleged cheating. Star Magazine reported on Wednesday that Odom has been cheating on wife Khloe Kardashian since at least January 2012. They say Khloe kicked him out of their house [...]
A Los Angeles cameraman learned a lesson he won't soon forget on Wednesday: Don't suggest that Lamar Odom cheated on his wife, reality TV star Khloe Kardashian. A paparazzi cameraman did just that Wednesday, and drew the full wrath of the former Lakers and Clippers star. Though it was initially unclear why Odom flipped out when video of the incident first emerged, TMZ now reports...
Lamar Odom-Kardashian was upset that the paparazzi were asking him about cheating on his wife Khloe Kardashian with a stripper. That is when Lam Lam lost it. According to the NY Daily News the photographers have decided to gang up and file a police report against Lamar Odom. Seems like an open and shut case unless Odom can prove he was being harassed and was defending himself.
NBA News

Delivered to your inbox

You'll also receive Yardbarker's daily Top 10, featuring the best sports stories from around the web. Customize your newsletter to get articles on your favorite sports and teams. And the best part? It's free!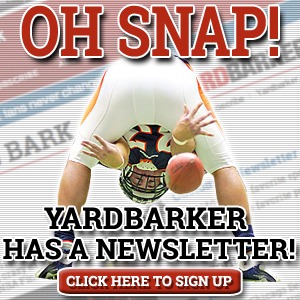 Latest Rumors
Best of Yardbarker

Today's Best Stuff

For Bloggers

Join the Yardbarker Network for more promotion, traffic, and money.

Company Info

Help

What is Yardbarker?

Yardbarker is the largest network of sports blogs and pro athlete blogs on the web. This site is the hub of the Yardbarker Network, where our editors and algorithms curate the best sports content from our network and beyond.