Found November 23, 2012 on Pass The Pill:
Could Michael Finley still help an NBA team on the court?credit: bleacherreport.com Once one of the top shooters and scorers in the league, Michael Finley has spent the past few years as a member of the Dallas Mavericks organization in their front office. After 15 years in the league, Finley had a better run than most players can claim to have had. Apparently, he's not content with his playing career being over. A few years out of the league as a player, Michael Finley now wants to make a comeback, according to ESPN: Former NBA All-Star Michael Finley is putting his front-office career on hold in hopes of extending his playing career, according to sources with knowledge of his plans. Sources told ESPN that Finley, after participating in NBA pickup games all summer, continues to work out vigorously in pursuit of a contract that would give him one more run as an NBA player before shifting his focus to front-office work. As if the Rasheed Wallace comeback with the Knicks wasn't surprising enough, right? Finley can probably still shoot, which would be just about the only on-court skill that he would bring to a team at this point. He could serve a purpose as a veteran presence to a young team looking to contend this year, but depending on him for anything more than that and spot minutes probably wouldn't be a smart move. Not too long ago, it was released that Antonio McDyess also wanted to make a comeback, but with no success so far. It would be weird to imagine Michael Finley leaving the front office of the Dallas Mavericks midseason to go play for another organization, but it seems like that is what he's looking to do. -Mark Evans, Assistant Manager/Editor of Content Follow us on Twitter The post Michael Finley Wants To Make a Comeback appeared first on Pass The Pill.
Original Story:
http://sports-kings.com/passthepill/m...
THE BACKYARD
BEST OF MAXIM
RELATED ARTICLES
At the tender age of 39, Michael Finley is considering a comeback to the NBA. We say, go for it. Finley did not exactly look like a spring chicken coming off the bench for the Spurs and Celtics in the 2009-10 season, but if he thinks he can make a difference for an NBA team as he closes in on the big 4-0, who are we to crush his dreams? Then again, Finley's comeback should be given...
If Michael Jordan can do it, why can't Michael Finley?  There are far too many reasons for me to name here.  However, that doesn't keep Finley from wanting to make a comeback.  The former Dallas Mavericks forward has been working with Mark Cuban in the team's front office, but he's been staying in shape and wants to play again. According to Marc Stein of ESPN...
Putting his dreams of being an NBA executive on hold, Michael Finley reportedly is attempting a comeback in the league. The former NBA All-Star has been working out strenuously and is hoping to land one more contract to play in the league, according to ESPN.com, which cited sources close to Finely. Finley, 39, had been working with Dallas Mavericks president of basketball of...
Michael Finley is reportedly ready to return to the game after two years of retirement from the NBA.
Dirk Nowitzki is going to be out longer than most had hoped.  The Dallas Mavericks' star revealed yesterday that he would not return until mid-December at the earliest.  It was certainly a blow to a team that is kicking and flailing as hard as they can to keep their collective head above water.  However, looking long-term, Nowitzki delivered some potentially good news.According...
Last week it was Juan Dixon. Now Michael Finley wants to call it a comeback. Apparently age is nothing but a number to guys like Dixon (34 years old) and Finley (39 years old) as they still feel like they have something to offer to NBA teams around the league besides a chance to increase a teams' average age. ESPN.com's Marc Stein is reporting Finley -- the former...
To whom it may concern, if you plan on pitching Dallas Mavericks owner Mark Cuban a business idea via his show Shark Tank, don't show up wearing a Lakers jersey. Cuban's distaste for the team is well-documented but now he's extended his public vitriol to the team's fanbase. Please Click Here To Read This Story
DALLAS Already in this young season, the Los Angeles Lakers have changed personnel, coaches and systems. But on Saturday in Dallas came a constant: A 115-89 laughter that marks the Lakers' 103rd win over the Mavs in 135 regular-season tries. These Lakers aren't the legendary Lakers of yore at least not yet. LA is just 7-7 (the same record to which Dallas dropped) after...
DALLAS Michael Finley once told me that loyalty is not about how you're treated by a team while you're playing. It's about how you're treated when you're done playing. Judging by the frost coming from Mark Cuban, don't expect the Jason Kidd and Dallas Mavericks to make up anytime soon. The emotions are still too raw at the upper end of the Mavericks organization...
DALLAS (AP) -- Metta World Peace hit three early 3-pointers to spark a Los Angeles barrage from long range, and the Lakers scored 36 points before Kobe Bryant took his first shot in a 115-89 blowout of the Dallas Mavericks on Saturday night. Bryant, the league's leading scorer, finished with 19 once he did start shooting as the Lakers hit the century mark for the first time...
Two different franchises both searching to figure out exactly who they are met at the American Airlines Center on Saturday night. Though both are in a state of flux, their current situations aren't necessarily due to the same circumstances. The Dallas Mavericks are still attempting to stay afloat while they wait on the return of [...]
DALLAS -- The Los Angeles Lakers finally delivered a little Showtime Saturday night to prop up an otherwise disappointing road trip. Blistering first-half shooting set up the 115-89 rout of the Dallas Mavericks at American Airlines Center, the type of high-octane performance -- if not the massive scoring discrepancy -- the Lakers hope can become more routine under new coach Mike...
NBA News

Delivered to your inbox

You'll also receive Yardbarker's daily Top 10, featuring the best sports stories from around the web. Customize your newsletter to get articles on your favorite sports and teams. And the best part? It's free!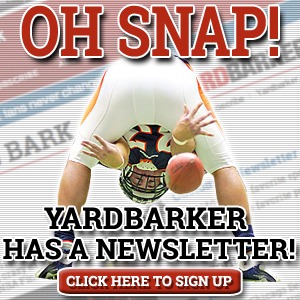 Latest Rumors
Best of Yardbarker

Today's Best Stuff

For Bloggers

Join the Yardbarker Network for more promotion, traffic, and money.

Company Info

Help

What is Yardbarker?

Yardbarker is the largest network of sports blogs and pro athlete blogs on the web. This site is the hub of the Yardbarker Network, where our editors and algorithms curate the best sports content from our network and beyond.