Found 10 days ago on TopSportsReport:
TJ Warren, Phoenix SunsA lot of people don't know about TJ Warren but this guy can put the ball in the basket.  Warren was the second best scorer in college basketball behind Doug McDermott.  He averaged 25 points per game and is exactly what the Suns need .  The Suns need a wing scorer and they got just that.  Warren will have a great chance to challenge Gerald Green for the starting Small Forward job in Phoenix.  Even if he doesn't start, he will have a huge contribution off the bench and will help out Bledsoe and Dragic and take the scoring off of their shouldersPJ Hairston, Charlotte HornetsHairston was a major steal in this year's draft and is a perfect fit for Charlotte.  Charlotte needs help in their backcourt as Kemba Walker needs a partner.  Walker might have gotten his guy in PJ Hairston.  Hairston has an unfair advantage because he played in both college and in the D-League which is the closest thing to the NBA.  Hairston can do it all as he dropped two 40 point games last year in the D-League.  He is a great size for a shooting guard with range and the abilities to get to the rim.  Hairston is my dark horse to win the NBA Rookie of the year in 2014.Jordan Clarkson, Los Angeles Lakers Clarkson was picked in the second round of this year's draft but was projected a late first rounder.  Clarkson will have a great chance to prove himself in LA for two reasons: 1. Steve Nash is getting old and is very injury prone, therefore giving Clarkson great experience on the court. 2. It's LA, Everybody is watching.  If Clarkson has one 30 point game, the whole world will be voting him to the all-star team.  That's how much publicity Clarkson will have in Los Angeles.  If Clarkson stays healthy, he will have a lot of chances to start and with an ailing Kobe Bryant, he might have the whole team to himself.  I like Clarkson's versatility as well. He is 6'4 and has a big advantage over other point guards as he can easily rise up and hit three pointers. Jordan McRae, Philadelphia 76ersFrankly, Nobody knows about Jordan McRae.  McRae is an electrifying 2 guard who will bring excitement and shooting to Philadelphia.  He's a long shot to make the all Rookie First Team, but he will show off his talents as Philly is not in a win now mode.  They don't have a stable 2 guard so why not give McRae a shot?  He will get plenty of shots to show off his talent and will ultimately be marked as a steal in the 2014 NBA Draft.
Original Story:
http://www.topsportsreport.com/featu...
THE BACKYARD
BEST OF MAXIM
RELATED ARTICLES
Phoenix Suns' first-round pick T.J. Warren, playing his second full game in the NBA Summer League, scored 28 points and pulled down 11 rebounds in a 97-88 victory over Philadelphia on Tuesday in Las Vegas. Warren, the 14th overall selection in June's draft, was coming back from a seven-minute performance on Sunday, when he needed four stitches after taking an elbow above...
T.J. Warren, Archie Goodwin, and Seth Curry have had strong games thus far for Phoenix. The Phoenix Suns Las Vegas Summer League kicked off their summer circuit Saturday night against a Golden State Warriors squad that had not lost in Vegas since 2010. That trend continued as the Suns fell 72-74 before squaring off with the Milwaukee Bucks and Jabari Parker in their second game...
Phoenix Suns: Solving The Point Guard Problem By Troy Tauscher: Staff Writer At Hoopstuff… The Phoenix Suns built a surprisingly successful 2013-14 season on the backs of Goran Dragic and Eric Bledsoe, their two best players who both are natural point guards. When the tandem first came into being, there were questions about how effective a system that started two point guards...
Suns center Alex Len will miss the remainder of summer league with a fracture to his pinkie finger on his right hand. He will be evaluated in Phoenix. The fifth overall pick of the 2013 draft, Len played in 42 games and averaged 2 points and 2.4 rebounds in his rookie season. In his one summer league appearance against the Warriors on Saturday, Len had six points, six rebounds and...
En garde, NBA, for Suns guards. Since the Suns agreed to a four-year, $27 million sign-and-trade acquisition of Isaiah Thomas that was finalized Saturday, onlookers have been trying to figure out how point guards Eric Bledsoe, Goran Dragic and Tyler Ennis will figure into the Suns future. Instead, the Suns feel like they only enhanced their dual-playmaker offense by adding a young...
There really need to be more Twitter exchanges between pro sports teams like this. This is utterly priceless. Comparing Nerlens Noel to Will Smith with the high top fade is amazing. The post Phoenix Suns And Philadelphia 76ers Have Hilarious Twitter Exchange appeared first on Diehardsport.
PHOENIX -- With two new point guards on the roster, the Suns waived guard Ish Smith on Tuesday. Smith, a valuable backup to Goran Dragic and Eric Bledsoe during his one season in Phoenix, because redundant with the sign-and-trade acquisition of Isaiah Thomas and the selection of Syracuse's Tyler Ennis in the Draft. "We thank Ish Smith for his contributions to the Suns,&quot...
What was supposed to be an important NBA Summer League for Suns center Alex Len is already over. Len broke his right pinky finger when it got caught in an opponent's jersey during his summer league debut Saturday night at Cox Pavilion. He will miss the rest of summer league play and have the finger examined in Phoenix on Monday. Len could not participate in summer league last...
T.J. Warren scored 22 points in 24 minutes in his professional debut and Archie Goodwin added 17 points but the Suns lost their Las Vegas Summer League opener on Saturday, 74-72 to Golden State. Warren, the Suns first-round pick in last month's draft after he led the Atlantic Coast Conference in scoring, was 10 of 16 from the field and made both his free throw attempts. Miles...
The Phoenix Suns entered the summer having won 48 games this past season, missing the playoffs by a single game. Although seventh in the league in scoring, the Suns struggled defensively, giving up 102.6 points per game, 21st in the NBA. One player the Suns are hoping can shore up the defense in the middle is center Alex Len, who could earn more playing time next season. The bad...
The Phoenix Suns are looking to take the next step after a very surprising 2013-14 season, and they have their eyes on one player in particular that they think could help them take that next step. According to a report from Marc Stein of ESPN, the Suns are trying to push themselves back into the race to sign free agent small forward Luol Deng. He would be an upgrade over P.J. Tucker...
NBA News

Delivered to your inbox

You'll also receive Yardbarker's daily Top 10, featuring the best sports stories from around the web. Customize your newsletter to get articles on your favorite sports and teams. And the best part? It's free!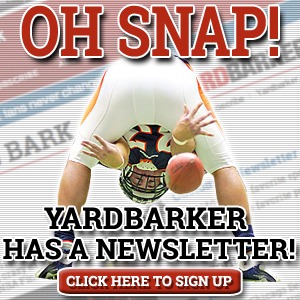 Latest Rumors
The Backyard

Today's Best Stuff

For Bloggers

Join the Yardbarker Network for more promotion, traffic, and money.

Company Info

Help

What is Yardbarker?

Yardbarker is the largest network of sports blogs and pro athlete blogs on the web. This site is the hub of the Yardbarker Network, where our editors and algorithms curate the best sports content from our network and beyond.