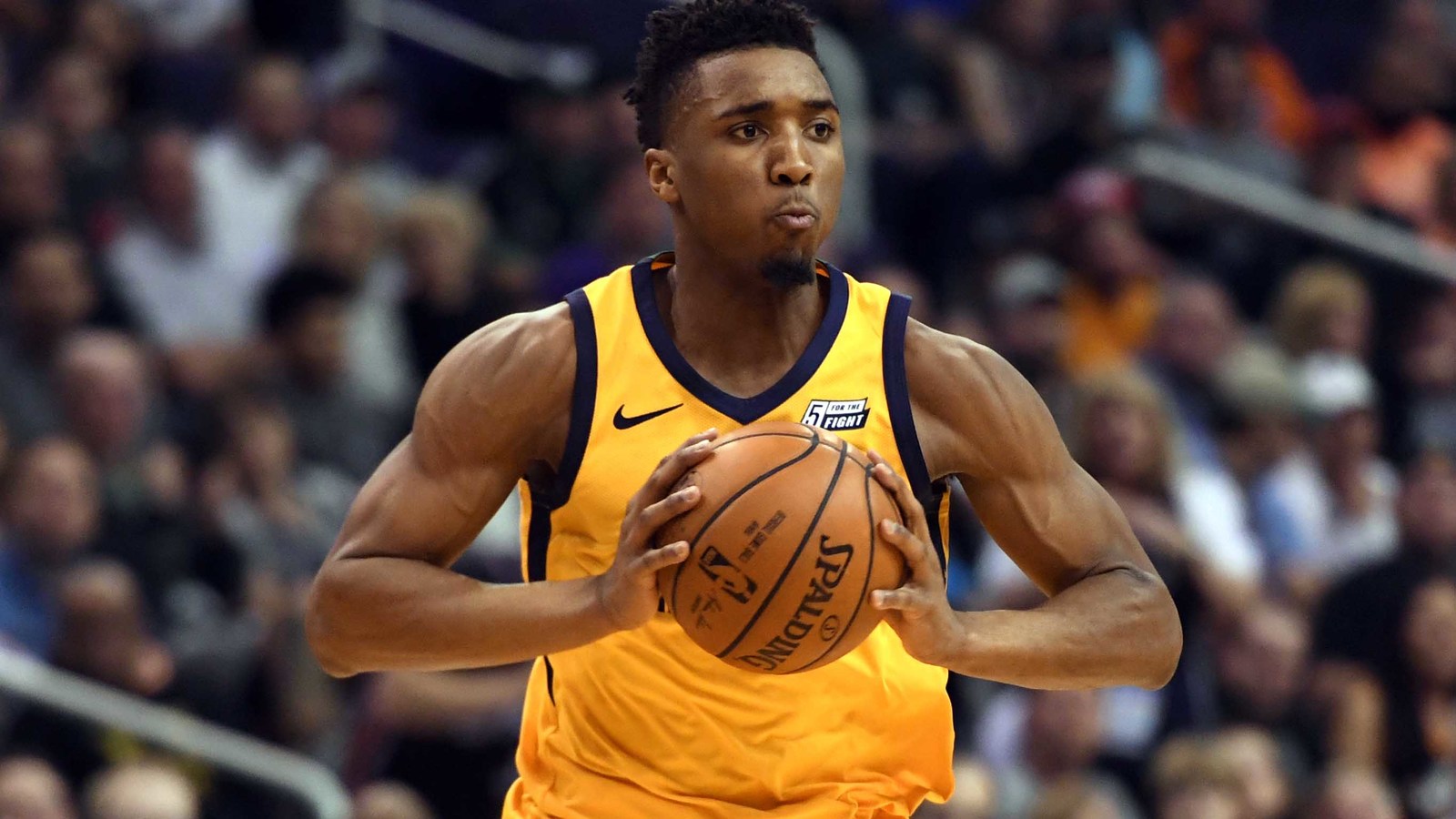 Joe Camporeale-USA TODAY Sports
Donovan Mitchell has asserted himself as the best scorer in the rookie class, and a couple of NBA All-Stars believe the Utah Jazz guard deserves the biggest award to recognize it.
Following Utah's win Monday night, the House of Highlights account put up a video of the standing ovation the Jazz crowd gave Mitchell. Tucked away in the comments, New Orleans Pelicans center DeMarcus Cousins and Toronto Raptors guard DeMar DeRozan offered their support.
Cousins simply said, "Roty."
DeRozan added, "Rookie of the year. Period!"
Mitchell scored 25 points to help Utah defeat the San Antonio Spurs and record its 10th straight victory. Monday marked the 27th 20-point showing for the Louisville product, and he leads all rookies with 19.5 points per game.
Ben Simmons of the Philadelphia 76ers is the leading competition in the Rookie of the Year chase, considering he's averaging 16.4 points, 7.7 rebounds and 7.3 assists. Both players have lifted their respective team into the playoff conversation.
And that might be what eventually decides the winner. If either the 76ers or Jazz all short of the postseason, the other player will gain an edge in one notable category.
Either way, both Simmons and Mitchell deserve the award. But if NBA players, especially of Cousins' and DeRozan's caliber, continue siding with one rookie, voters would be wise to pay attention.
MORE FROM YARDBARKER
Jazz News

Delivered to your inbox

You'll also receive Yardbarker's daily Top 10, featuring the best sports stories from around the web. Customize your newsletter to get articles on your favorite sports and teams. And the best part? It's free!