Found January 25, 2013 on Taking Bad Schotz:
PLAYERS:
Joe Johnson
,
Deron Williams
,
Billy King
,
Reggie Evans
,
Mirza Teletovic
,
Jerry Stackhouse
,
Andray Blatche
,
Gerald Wallace
,
Brook Lopez
,
Jason Kidd
,
Richard Jefferson
,
Vince Carter
TEAMS:
Brooklyn Nets
,
New York Knicks
,
Golden State Warriors
,
Dallas Mavericks
The Nets are the turn-around story of the season in the NBA, but it isn't like people didn't see it coming. I for one believed from the start of the season that they would finish with a better record than the Knicks. Analysts expected the Nets to make the playoffs even as a top 4 seed. Then the Nets got off to a great start, and Coach Avery Johnson won NBA Coach of the Month for November. The Nets then slid back to .500 and Johnson was fired, but since PJ Carlesimo took over the team the Nets have become the team that analysts thought they would be at the beginning of the year. On the surface it seems like the Nets biggest change is that they moved from New Jersey to Brooklyn over the summer. Another big change, they got new jerseys designed by minority (although often thought to be majority by everyone) owner Jay-Z. But there are so many more changes that go much deeper than simply a new name, a new building, and a new look. The roster this year has just six players who finished last season with the Nets. They made another big time addition in Joe Johnson, just about a year and a half after trading for Deron Williams. Billy King filled the roster with good role players like Reggie Evans who does not know how to play offense but is great on defense and rebounding. Mirza Teletovic has turned out to be a pretty valuable piece now that he has gotten out of Avery Johnson's doghouse (mainly because Johnson got fired). Jerry Stackhouse has proved that he can still knock down the corner three if needed. Andray Blatche has proved that when he wants to play basketball he can be a skillful big man with surprisingly good ball handling skills. Gerald Wallace, a mid-season addition last year, has proved that he can defend some of the best offensive players in the league. Brook Lopez is finally playing at full strength after playing just five games last season. Deron Williams is starting to play like his all-star expectations again after beginning the year a little slow. The turn around started when PJ Carlesimo took over as head coach. At the time the Nets were .500. Since then, they are 11-2 and have impressive wins against Oklahoma City, New York, Philadelphia and Atlanta. Simply put, the Nets are much more than a new set of uniforms. Billy King has made moves to create a team that can legitimately contend for the title of best team in New York and (dare I say it) maybe a chance to contend for an Eastern Conference title. With all that being said, I think that the change of scenery has actually helped the Nets. Being from New Jersey, I can say that I think the Nets alienated their fan base. The plans for the Barclays Center were revealed in 2004. So for eight seasons, the fans knew that the team would not be there in the near future. At the time of the announcement, the Nets were still a viable and respectable NBA franchise. They went to the NBA finals just two years prior and still had Jason Kidd and Richard Jefferson and made a trade to land Vince Carter (yes, the announcement was made THAT long ago). At first, the Nets were going to move to Brooklyn in 2006, but then came the legal issues that caused the opening to wait until 2012. The fans in New Jersey, myself included, felt like lame ducks. Why would we want to drive all the way to Brooklyn to see the team that we liked to watch? Slowly, as the team became less talented, with Richard Jefferson, Vince Carter, and Jason Kidd all traded over the years, the fans stopped showing up. One could probably argue that the fans stopped showing up long before the trades were made, but it is really irrelevant. By moving to Brooklyn, the whole team got a change of scenery much like a player gets a change of scenery after a trade. Now they are playing in front of a full building most nights, even if it is just because people want to see the new building or even are fans of the opposing team. There is more energy in the Barclays Center each night than there was in Continental Airlines Arena/Izod Center/Prudential Center for roughly the last six years. The Nets have become less and less connected to the Nets name and more and more connected to the Brooklyn name. Fans chant "Brooooklyn, Brooooklyn" as opposed to "Let's Go Nets." The fans are connected to the team because of the city they play in, not because of the team. Brooklyn was longing for a new professional sports team, and now they finally have one. -Goldberg
Original Story:
http://www.takingbadschotz.com/?p=11866
THE BACKYARD
BEST OF MAXIM
RELATED ARTICLES
HUSH MONEY
Nets big man Kris Humphries reportedly turned down a $10 million payout from Kim Kardashian after she filed for divorce. The condition? He wouldn't seek an annulment.
Deron Williams left Friday night's game with a left quad contusion and didn't return. Nets beat writer Tim Bontemps reported that D-Will could have returned if the game was more competitive (Memphis blew out Brooklyn). Via Twitter:  Deron Williams has a left quad contusion. Return is questionable. — Tim Bontemps (@TimBontemps) January 26, 2013 PJ said...
The Brooklyn Nets got off to the best start in franchise history before a disastrous 26-day span in December cost coach Avery Johnson his job. With P.J. Carlesimo now patrolling the sideline, the Nets are back to their early season form. Brooklyn looks to win for the 13th time in 15 games since Carlesimo was named interim coach as it continues a four-game road trip Friday night...
Kris Humphries is determined to prove to the world that Kim Kardashian duped him into marrying her. That the whole point in her actions was publicity. Humphries reportedly turned down $10 million to settle and sign off on the divorce. This isn't about money for Humphries, this is about pride. A source told RadarOnline.com that Kris is concerned about being able to marry in a church...
Brook Lopez strengthened his push for a spot on the All-Star team with 22 points on 10-for-16 shooting, helping the Brooklyn Nets hold off the Minnesota Timberwolves 91-83 on Wednesday night. The Nets improved to 12-2 under interim coach P.J. Carlesimo, and they're 9-1 with their preferred starting lineup: Lopez, the NBA's highest-scoring center, Deron Williams, Joe Johnson...
MINNEAPOLIS -- Wins have become so commonplace with the Brooklyn Nets that they have taken to grading them for their quality. Wednesday? From the sounds of it, Brooklyn's 91-83 victory at Target Center over an injury-ravaged, slumping Timberwolves squad sounded like it deserved a C, C-plus, tops. For example: "We found a way to win in a building which has been a nightmare...
The Hump wants an annulment not a divorce. He wants Kim Kardashian to admit their marriage was a sham and she used him for ratings and publicity. Kardashian tried to bribe him with $10 million, but he said no. "Kris flatly rejected the offer because it has never been about money for him. He wants to be able to marry in a church again, with a clear conscience, when he finds someone...
MINNEAPOLIS -- Wednesday at Target Center featured a game between two teams headed in very different directions. The Brooklyn Nets continued to ride the P.J. Carlesimo train. The Timberwolves continued to flounder in the face of injuries. New Jersey got 22 points from center Brook Lopez and 18 each from guards Joe Johnson and Deron Williams in a wire-to-wire 91-83 victory that...
The Brooklyn Nets are looking to re-establish their recent momentum, while the Houston Rockets are hoping they've already begun doing just that. The host Rockets may be feeling better about their chances Saturday night considering they're going for a 12th straight victory against the Nets. Brooklyn (26-17) had pulled within one game of Atlantic Division-leading New York...
Getty Images With the current losing tirade the Los Angeles Lakers continue to find themselves in, the Brooklyn Nets are actively pursuing trade possibilities with Laker center Dwight Howard according to RealGM.com. The sources of their report indicate that Billy King, Nets General Manager plans to make contact with the Minnesota Timberwolves to initiate a three-team trade that...
P.J. Carlesimo has started Reggie Evans at power forward for the last 13 games.
NBA News

Delivered to your inbox

You'll also receive Yardbarker's daily Top 10, featuring the best sports stories from around the web. Customize your newsletter to get articles on your favorite sports and teams. And the best part? It's free!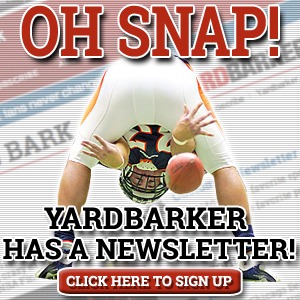 Latest Rumors
Best of Yardbarker

Today's Best Stuff

For Bloggers

Join the Yardbarker Network for more promotion, traffic, and money.

Company Info

Help

What is Yardbarker?

Yardbarker is the largest network of sports blogs and pro athlete blogs on the web. This site is the hub of the Yardbarker Network, where our editors and algorithms curate the best sports content from our network and beyond.