Found January 02, 2012 on isportsweb.com:
PLAYERS:
Jarrett Jack
,
Trevor Ariza
,
Carl Landry
,
Marco Belinelli
,
Eric Gordon
,
Greivis Vasquez
,
Gustavo Ayon
,
Trey Johnson
,
Jason Smith
,
Marcus Thornton
,
Tyreke Evans
,
DeMarcus Cousins
TEAMS:
Sacramento Kings
,
New Orleans Pelicans
,
Minnesota Timberwolves
,
Dallas Mavericks
,
Utah Jazz
NOLA had no luck slowing down Evans and the Kings offense.
After a hot start to the season the New Orleans Hornets (2-2) fall once again, this time 96-80 to the Sacramento Kings (2-3).  Offensively this team has looked downright terrible their past two games.  After the atrocious shooting effort against Phoenix, the woes continued on in Sacramento as a team they shot 40.4%.  What really did the Hornets in were the 19 turnovers commited, and 8 of them by starting point guard Jarrett Jack.  Couple that in with the fact as a team they missed all 15 shots taken from behind the arc.
  Trevor Ariza was one bright spot leading the team with 17 points on 8-14 shooting.  The center duo of Okafor and Kaman continue to suck down rebounds grabbing 12 and 15 respectfully.  Emeka had a solid night on the offensive end putting up 13 points on 5-7 from the field, Kaman added 14 points himself but with a less impressive line going 5-13 from the floor.  Carl Landry the other Hornet frontcourt player continues to play hard, pulling down 5 offensive rebounds and chipped in 12 points in the losing effort.    Marco Belinelli starting for the injured Eric Gordon at the two spot, was less than impressive.  Beli just has not been able to get his shot to drop, only putting up 6 points on 3-12 shooting.  That includes a horrific 0 of 7 from three point range, it is more than obvious the Hornets need Gordon back in the lineup.  Yet it seems Gordon will also sit out tonight's game when the team travels to Utah to battle the also struggling Jazz.   At point, Jack was less than impressive as well and downright horrible in the loss.  After that awful performance against Phoenix, Jarrett mustered a mere 6 points on 3-11 shooting.  He did have 8 assists, but the 8 turnovers overshadowed that.  Recently acquired Greivis Vasquez continues to look good as the backup, and with Jack struggling he may get a shot at the starting job in the near future.  Vasquez also dished out 8 assists as he continues to look at getting teammates involved and only had 2 turnovers.  Not putting up a lot of points, only 6 on 3-9 shooting, but overall he has looked impressive so far in the still young season.   Gustavo Ayon also made his NBA debut last night, coming in late in the game but did not contribute any stats.  Trey Johnson also jumped in late and added 4 points.  Jason Smith, looked terrible from the field shooting 1-5 and missed all 4 free throw attempts after getting hit in the the eyes.  Smith a normally great free throw shooter got brushed in the eyes never seemed to recover from that as he just could not the ball to go through the net.   Former Hornet, Marcus Thornton who was traded to the Kings last season for Carl Landry destroyed New Orleans along with Tyreke Evans scoring a combined total of 52 points.  More problems in Sacramento as the young talented center Demarcus Cousins has apparently demanded a trade from the Kings.  Cousins is one of the better centers in the league averaging a double-double of 13 ppg and 11.2 rpg.  And at 21 there is a lot of potential for Cousins and with the Hornets looking to go younger to build for the future, so there could be a chance of New Orleans making a play for him.    Now since we own the Minnesota Timberwolves pick, I have been watching them pretty close as well rooting against them every game.  Last night the Wolves picked up their first victory, defeating the defending champions Dallas Mavericks.  Currently Minny sits at 1-3, and will host the Spurs tonight.  With every Minnesota loss the better the chances of a top 5 pick for us.  With the way we have been playing we may be right there as well, which is not a bad thing with the current crop of talent in the upcoming NBA draft.    Tonight the Gordon-less Hornets will travel onto Utah and take on the also struggling Jazz (1-3).  With neither team shooting the ball well, New Orleans will have to rely on their stout defense.  The best way the Hornets have of getting the ball to drop is too keep shooting the ball, they will by no means be a top notch offensive team this season so they need to rely on defense to create fast break points and just hope they start going in.  I do not expect a much better offensive effort in tonight's game, I still see them pulling out a close victory.  With a strong defensive effort, they should be able to limit a somewhat weak Utah Jazz offense and put up just enough points to squeak out a close win.    
Original Story:
http://isportsweb.com/2012/01/02/new-...
THE BACKYARD
BEST OF MAXIM
RELATED ARTICLES
Tyreke Evans had 27 points and Marcus Thornton scored 25 for the Sacramento Kings in a 96-80 victory over the New Orleans Hornets on Sunday night.
Tyreke Evans had 27 points and Marcus Thornton scored 25 for the Sacramento Kings in a 96-80 victory over the New Orleans Hornets on Sunday night.
Tyreke Evans scored a game-high 27 points and the Sacramento Kings snapped a three-game losing streak Sunday night with a 96-80 win over the New Orleans Hornets.
Tyreke Evans had his best performance of the early season with 27 points and Marcus Thornton added 25 points as the Kings beat the New Orleans Hornets, 96-80, at Power Balance Pavilion. Kings Francisco Garcia and coach Paul Westphal give John Salmons words of encouragement before Sunday nights game between the Sacramento Kings and the New Orleans Hornets at Power Balance Pavilion...
Tyreke Evans had 27 points and Marcus Thornton scored 25 for the Sacramento Kings in a 96-80 victory over the New Orleans Hornets.
MEMPHIS, Tenn. – It was the kind of night Tyreke Evans knows the Kings can't afford to have very often this season. Jim Weber Associated Press The Kings' John Salmons knocks the ball loose from the Grizzlies' Marc Gasol in the first half of Tuesday night's loss.
Tyreke Evans had 27 points and Marcus Thornton scored 25 for the Sacramento Kings in a 96-80 victory over the New Orleans Hornets on Sunday night. Playing without DeMarcus Cousins, who demanded a trade prior to the game and was told by coach Paul Westphal to stay home, the Kings ended a three game skid.
Following their third double-digit loss in a row, several Kings sat slumped in their chairs and wondered aloud what is wrong with them. José Luis Villegas jvillegas@sacbee.com Tyreke Evans hangs his head with the Kings trailing the short-handed Knicks by 15 in the fourth quarter. The Kings' performance drew boos from the home crowd. Carmelo Anthony, left, and his...
NBA News

Delivered to your inbox

You'll also receive Yardbarker's daily Top 10, featuring the best sports stories from around the web. Customize your newsletter to get articles on your favorite sports and teams. And the best part? It's free!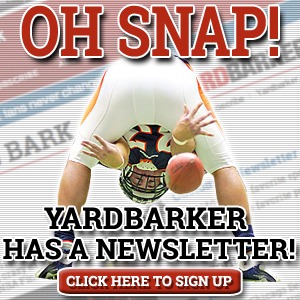 Latest Rumors
The Backyard

Today's Best Stuff

For Bloggers

Join the Yardbarker Network for more promotion, traffic, and money.

Company Info

Help

What is Yardbarker?

Yardbarker is the largest network of sports blogs and pro athlete blogs on the web. This site is the hub of the Yardbarker Network, where our editors and algorithms curate the best sports content from our network and beyond.